---
A Day in the Life of President Bush (photos): 11-26-08
WhiteHouse.gov & other sources ^ | 11-26-08


Posted on 11/26/2008 5:10:40 PM PST by silent_jonny

Today President Bush took part in the 61st National Thanksgiving Turkey Ceremony in the White House Rose Garden. (Transcript)
This is my final Thanksgiving as the President. Over the past eight years, I have been given many reasons to be thankful. I'm thankful to our men and women in uniform and I am incredibly proud to have been their Commander-in-Chief. (Applause.) I am thankful for the armies of compassion volunteers who feed the hungry and shelter the poor. I am thankful for the teachers and nurses and pastors police officers and firefighters, and others who serve their neighbors and better their communities.

I'm thankful for the wonderful and supporting family that I have been blessed with. I'm grateful to Laura for her love. I'm grateful for two Thanksgiving miracles who were blessed -- who we were blessed with 27 years ago: Barbara and Jenna. I'm thankful for the fact that my mother is doing well. (Applause.) And this year we're looking forward to having another place at our Thanksgiving table with a son-in-law, and I'm thankful for Henry.
President & Mrs. Bush and their daughter Barbara departed the White House this afternoon for Camp David, where they will stay this Thanksgiving weekend.
Secretary of State Condoleezza Rice held a news conference at the State Department in Washington.
Programming Reminder:
Tonight on the History Channel, starting at 8pm EST
Viewers will go where only the most elite insiders from the highest levels of the US government are allowed--on board Air Force One. Discover what makes this uniquely modified Boeing 747 faster, more secure, more comfortable and more capable than any other comparable plane. Take a 20,000-mile voyage through the heart of Africa and join the crew and privileged passengers on one of Air Force One's most challenging missions. 60 min.
The White House: It's a museum where tourists come to see our country's history, a place of business where some of the greatest decisions of democracy have been made and, to the families of 41 presidents, it has also been a home. The White House is perhaps the most photographed location in the United States but those images rarely get beyond the exterior.

Now, President and Mrs. Bush invite viewers to join them on the first in-depth televised tour of this grand residence since Jacqueline Kennedy invited cameras inside in 1962. President and Mrs. Bush share their own personal insights into what it has been like to live in this historic house.

Special guests, the brothers Leslie and Leigh Keno, well known from television's Antiques Roadshow, join Mrs. Bush to offer their engaging insights to the journey. All new. 90 min.
Happy Thanksgiving!
Enjoy your visit to Sanity Island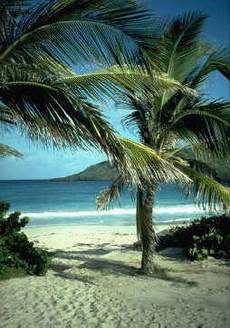 ---
TOPICS: Free Republic; Front Page News
KEYWORDS: bush43; dailydose; laurabush; presidentbush; sanityisland; term2; thanksgiving
---
Navigation: use the links below to view more comments.
first 1-20, 21-40, 41-60, 61-80 ... 161-163 next last
---
---
---
---
---
---
---
---
---
---
---
---
---
---
---
---
---
---
---
---
---
Navigation: use the links below to view more comments.
first 1-20, 21-40, 41-60, 61-80 ... 161-163 next last
---
---