---
A Day in the Life of President Bush (photos): 1-7-09
WhiteHouse.gov & other sources ^ | 1-7-09


Posted on 01/07/2009 5:59:15 PM PST by silent_jonny

Today President Bush welcomed former President George H. W. Bush to the Oval Office. A disbarred lawyer, a failed peanut-farmer and a former ACORN employee were also in attendance. (Transcript)
President Bush: All of us who have served in this office understand that the office transcends the individual.
Translation: Playing "president-elect" is a lot different than actually being president, Barry.
First Lady Laura Bush unveiled the official George W. Bush State china plates this afternoon during a press availablity in the Old Family Dining Room of the White House. (Transcript) The 320 plate service was designed by Mrs. Bush and Nancy Clark, the White House's chief florist, and is only the fourth such china set large enough to be used for state dinners at the White House (the other three sets are named after Presidents Johnson, Reagan and Clinton).
The First Lady was also asked about her plans after January 20th.
Q Mrs. Bush, what will you do on the night of January 20th? You'll fly back to Texas?

Mrs Bush: That's right. We'll fly back to Texas, and we'll end up at our ranch with a number of friends who will be going with us, who will be there with us that night to spend the first night at home there. So that will be fun.

And then a few days after that, whenever it's -- the painters have finished, we'll move -- I'll move -- the moving vans at our Dallas house and move in there.
More information from White House Press Secretary Dana Perino (Transcript)
Dana: [On Inauguration Day] President Bush will depart from Andrews Air Force Base and head to Midland, Texas, where he will participate in a welcome home event in Centennial Plaza, which is the town square. And you'll recall that Midland is where the send-off event for President-Elect and Mrs. Bush took place in January of 2001.

Following the event, the President will fly to Waco, Texas, and then will spend the night at his ranch in Crawford. And as we get more details on that I'll be happy to provide them for you.
Secretary of State Condoleezza Rice attended a meeting at the United Nations today.
And this afternoon, President Bush and former President GHWB hosted a Reception in Honor of the Points of Light Institute in the East Room of the White House. (Transcript)
Dana: [The] program is in honor of President George H.W. Bush's contributions to the Points of Light Institute, which focuses on redefining volunteerism and civic engagement for the 21st century by putting citizens at the center of community problem-solving.
Enjoy your visit to Sanity Island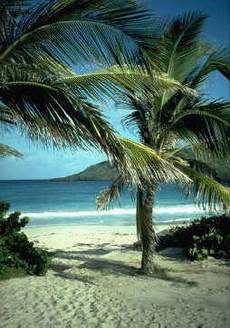 ---
TOPICS: Free Republic; Front Page News
KEYWORDS: dailydose; gaza; ghwb; presidentbush; sanityisland
---
Navigation: use the links below to view more comments.
first previous 1-20, 21-40, 41-60, 61-80 ... 141-147 next last
---
---
---
---
---
---
---
---
---
---
---
---
---
---
---
---
---
---
---
---
---
Navigation: use the links below to view more comments.
first previous 1-20, 21-40, 41-60, 61-80 ... 141-147 next last
---
---