---
To: Syncro
Thanks to Ann Coulter for giving this grate site a shout-out from the Glenn Beck show! 23
posted on
03/02/2009 4:58:51 PM PST
by
xjcsa
(Currently shouting "I told you so" about Michael Steele on my profile page.)
---
To: xjcsa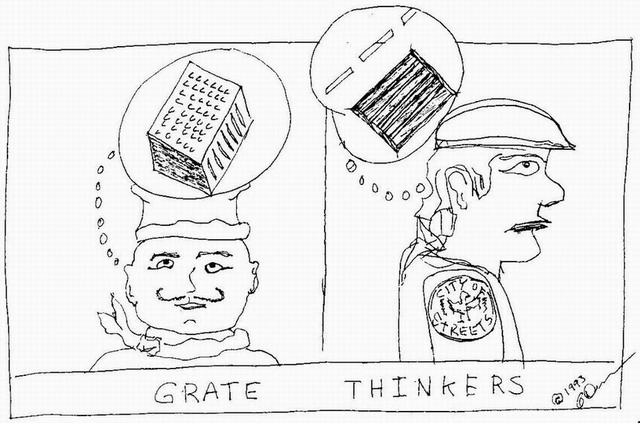 Grate minds love cheeze.
27
posted on
03/02/2009 5:25:18 PM PST
by
Syncro
(Play by the rules and you're gonna miss all the fun--Jacky Don Tucker (Toby Keith)
---
To: xjcsa; Syncro
I am so impressed that you were able to spot the difference between "great" and "grate." You must be a really smart guy. Wow. Just wow. Not only are you smart to have spotted this but you went to a great deal of creative effort to illustrate just how smart you are. I feel honored to be allowed to post on the same site as you.
42
posted on
03/05/2009 10:04:09 PM PST
by
Jeff Gordon
("An appeaser is one who feeds a crocodile hoping it will eat him last." Churchill)
---
FreeRepublic.com is powered by software copyright 2000-2008 John Robinson