---
U.S. Soldiers Struggle to Save Afghan Boy (Tears)
American Forces Press Service ^ | Sgt. Matthew C. Moeller, USA


Posted on 04/28/2009 5:11:41 PM PDT by SandRat

KONAR PROVINCE, Afghanistan, April 28, 2009 – Raziqullah laid motionless on the green stretcher as blood oozed across his forehead, dripping onto the floor of Forward Operating Base Blessing's aid station.

Army Maj. Durren Hightower, a physician's assistant, looked up from the massive head wound that exposed the 15-year-old's brain, and sighed, "You know he isn't going to have a good outcome, right?"

One of the medics, fighting to keep the boy breathing by pumping oxygen into his lungs, replied quietly, "Yes sir."

Raziqullah, a shepherd, who like many Afghans has only one name, left home early on the morning of April 23 to tend to his flock in the mountains around his village of Gosalak. His family found him hours later at the mountain's rocky bottom. He had fallen.

The teenage boy's two uncles rushed him from his tiny village to FOB Blessing, an American military outpost in the remote Konar province of Afghanistan manned by soldiers of the 1st Infantry Division's 1st Battalion, 26th Infantry Regiment.

"The call came in over the radio that we had an Afghan boy at the front gate with a head injury, so our medics rushed down there," said Maj. Paresh R. Patel, the aid station's physician. "It was bad."

According to Patel, the tiny aid station sees levels of trauma like this almost weekly. Local villagers flock to the aid station seeking Western medical treatment they can't normally get from their local clinics.

As they rushed Raziqullah to one of aid station's two stretchers, the medical personnel immediately began surveying the unconscious teenager, his small bruised frame covered in blood.

"What happened?" one of them cried to the interpreter.

"He fell off a mountain," the interpreter replied.

Raziqullah's breathing was failing; he was fading quickly. The Soldiers placed an oxygen tube in the boy's throat, which became his lifeline.

Racing against time, the doctors and medics pumped Raziqullah's body with medication and treated his wounds, using an ultrasound to check for internal injuries.

Hightower looked at the boys crushed skull with worry.

"This sucks," said Army Spc. Jeremy Shepler, combat medic, shaking his head in concern as he pumped oxygen into the boy's lungs.

A fellow medic looked up from Raziqullah and frowned. "Yeah," he said.

After two hours of fighting to keep the boy alive, Patel called for his interpreter, "We need to go talk to the family," he said. His face was grim.

With tears streaming down the face of one of the boy's two uncles, Patel explained that Raziqullah was brain dead, and was kept alive only by the breathing tube that pumped oxygen into his lungs. "What do you want to do?" he asked them.

The young shepherd's uncles had to make a difficult decision.

Finally they asked to have their nephew's breathing tube removed.

A Muslim Chaplin from the Afghan National Army was called to the aid station to pray for Raziqullah, as the two uncles grieved for their fading nephew.

Less than 10 minutes later, Raziqullah died.

His body was wrapped in a white shawl, with strings tied around his toes and chin according to Muslim tradition, and then his family took him home to be buried.

"In the States, you would have a less than 5 percent survivability rate for this type of injury," said Shepler. "Here it's almost nonexistent … All we can do is try every time."

(Army Sgt. Matthew C. Moeller is assigned to the 5th Mobile Public Affairs Detachment.)

---
TOPICS: Culture/Society; Foreign Affairs; War on Terror
KEYWORDS: afghanistan; boy; frwn; medical
---
To: 91B; HiJinx; MJY1288; xzins; Calpernia; clintonh8r; TEXOKIE; windchime; freekitty; majhenrywest; ...
FR WAR NEWS!
If you would like to be added to / removed from FRWN,
please FReepmail Sandrat.

WARNING: FRWN can be an EXTREMELY HIGH-VOLUME PING LIST!!
---
To: SandRat
And yet these things are never newsworthy in the NYTimes.
---
To: Obadiah
Such quintessentially American act are alien to the Muslim world. The end result will be that we will have wasted our treasury and our young men, only to discover the horrrid truth - Muslims are commanded to convert, kill, or enslave us.
This is their belief system. No good deeds on our part will change them.
Ann Coulter was right - "invade 'em, convert em' or kill all of them."
4
posted on
04/28/2009 5:57:50 PM PDT
by
GladesGuru
(In a society predicated upon freedom, it is essential to examine principles,)
---
To: SandRat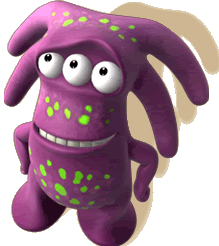 damn... and my own Doc just came back from there, his second tour.
5
posted on
04/28/2009 6:19:40 PM PDT
by
Chode
(American Hedonist - Obama is basically Jim Jones with a teleprompter)
---
To: GladesGuru
But they knew where to go for help, right?
6
posted on
04/28/2009 8:27:56 PM PDT
by
huldah1776
( Worthy is the Lamb)
---
FreeRepublic.com is powered by software copyright 2000-2008 John Robinson