---
Quakers and May Day: Wk 172, Olney, MD 05-02-09: Op. Infinite FReep
May 7,2009


Posted on 05/07/2009 4:25:10 PM PDT by trooprally

The Quakers sure had a busy week. Good thing they are still hyped up after attending their Peace Conference. First was the Communists May Day celebration Friday, May First. Then they protest against the wight-wing-wadicals on Saturday, retreating to then enjoyed alcohol free margaritas on Cinco De Mayo. After all this expected fun they were still looking grumpy on Saturday.

BELOW: Grumpy moonbats still holding strong at 10.
Holding strong at 10 but are they having fun? Heck no. They still have to listen to the honks and air horns and see the waves of those who support us wight-wing-wadicals . That alone is enough to drive them "baty".
The 7 Patriotic wight-wing-wadicals this Saturday included Legionnaires Glenn (USMC - WWII), Halsey (USMC - Korea), Lurker Bill and FReepers Cindy_True_Supporter, Fraxinus, [Mrs] Trooprally (aka [Mrs] T), and myself.
Pics by [Mrs] T. Rain was off & on so no pics of passing supporters.
BELOW LEFT: SMILEY FACE Lurker Bill BELOW RIGHT: SMILEY FACE Cindy_True_Supporter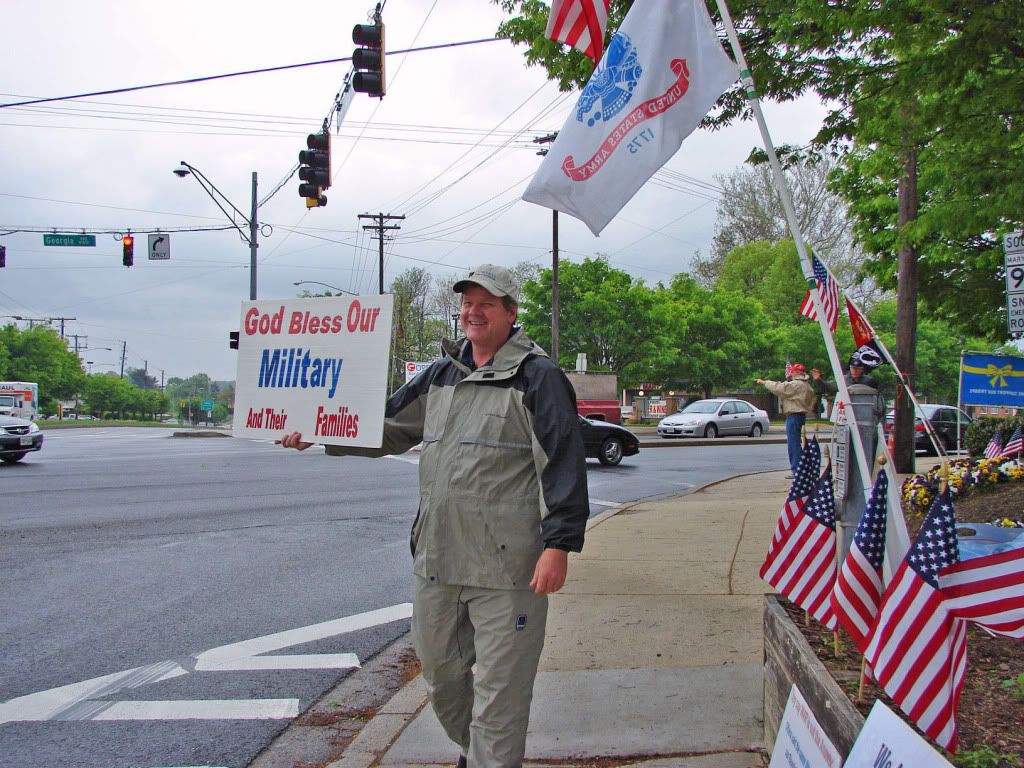 BELOW SMILEY FACE Halsey and Glenn. And for Glenn, that is as smiley as he gets.
BELOW LEFT: Not sure what happened to SMILEY FACE Fraxinus. BELOW RIGHT: or what happened to SMILEY FACE Me.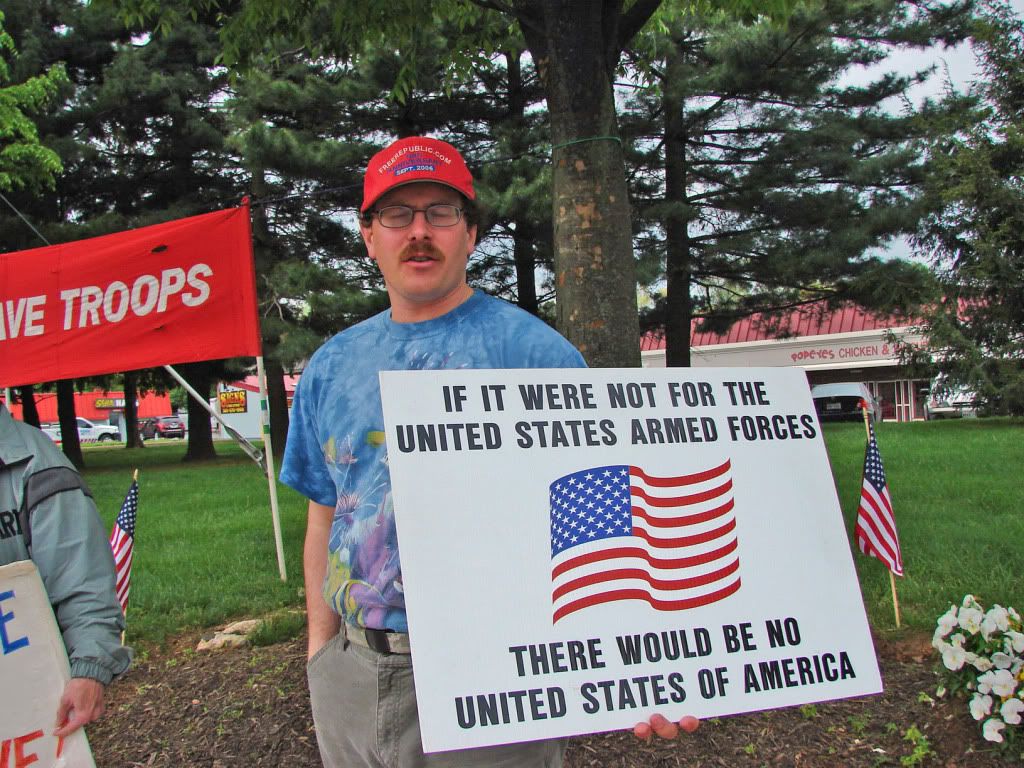 WARNING TO FREEPERS ATTENDING OLNEY
Some new money making SPEED CAMERAS have been installed on north bound Georgia Avenue right before you enter the main business district. Slow your speed after the light at King William Drive.
And a new one has been placed just south of Brookeville, between Brookeville and the Longwood Community Center.




REMEMBER
Next Saturday, same place, Georgia Avenue, MD Rte. 97 and MD Rte. 108 in Olney
NEW TIME - 10:15 AM to 11:45 AM


As always, the D.C. Chapter's rules for protesting will be in effect. Briefly, they are: No violence, no profanity, no racism, no provocations, obey the law and treat all law enforcement officers with respect.
But a lot of verbal engagement in Olney is always welcome.

---
TOPICS: Activism/Chapters; Free Republic; US: Maryland; US: Virginia
KEYWORDS: mobilizingmothers; opinfinitefreep; peaceactionmc; quakers
---
---
---
---
---
---
---
---
---
---
---
---