---
Local Businesses Put Up U.S. Flags: Wk 175, Olney, MD 05-16-09
May 21,2009


Posted on 05/21/2009 5:30:15 PM PDT by trooprally

Two local Olney businesses, Fletcher's BP and Greaves Auto Repairs & Appliance Center took it upon themselves to put up flags along the two main streets in Olney. About 5 years ago they got the necessary permits and paid all expenses to put the flags up from Memorial Weekend till after the July 4th holidays, and the again during the Labor Day Weekend. When flags get worn or faded, they replace them. You can see the flags in various pictures. In some pictures you need to look closely at them to see the flags in the back ground, but in the picture BELOW: of me you can see the one on pole that supports our flags. We had a light rain while we set up but none as our rally progressed.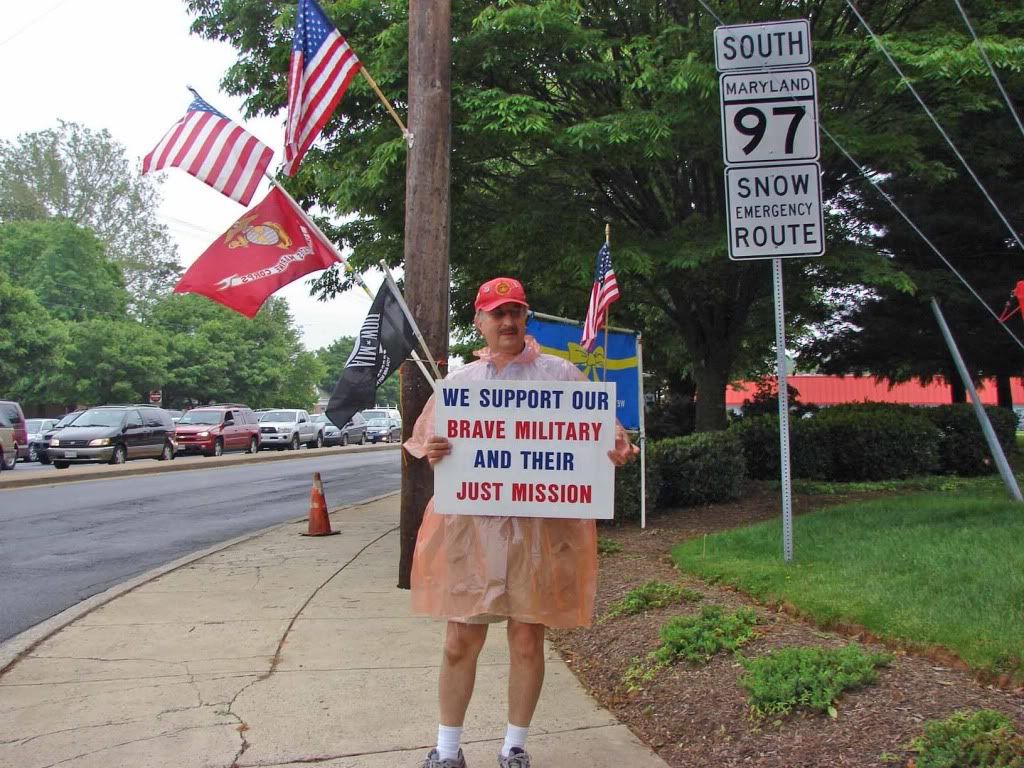 Another good moment was the local, Charles,BELOW: who came by and helped support our troops. He was in the Army in the late 70s to early 80's. Turns out he is the nephew of Legionnaire Francis that regularly comes out and stands with us. The Legionnaires were in parades this weekend and couldn't show up in Olney.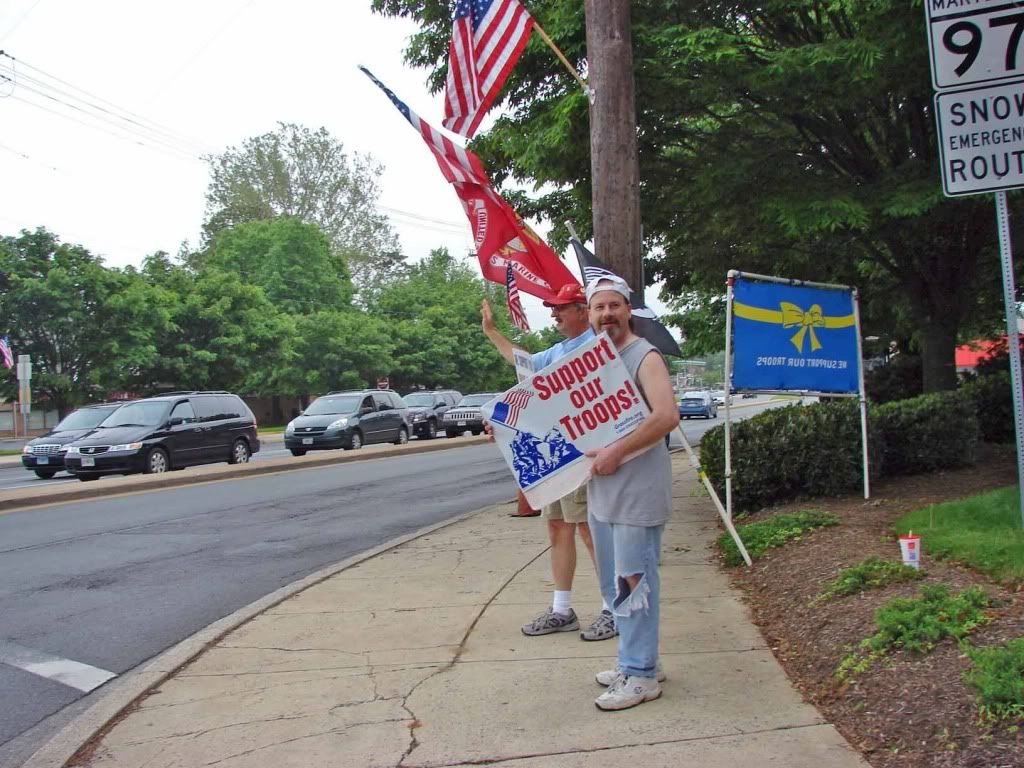 BELOW LEFT: Fraxinus, Cindy_True_Supporter, Charles and me, with wave from car. BELOW RIGHT: Lurker Bill enjoying himself.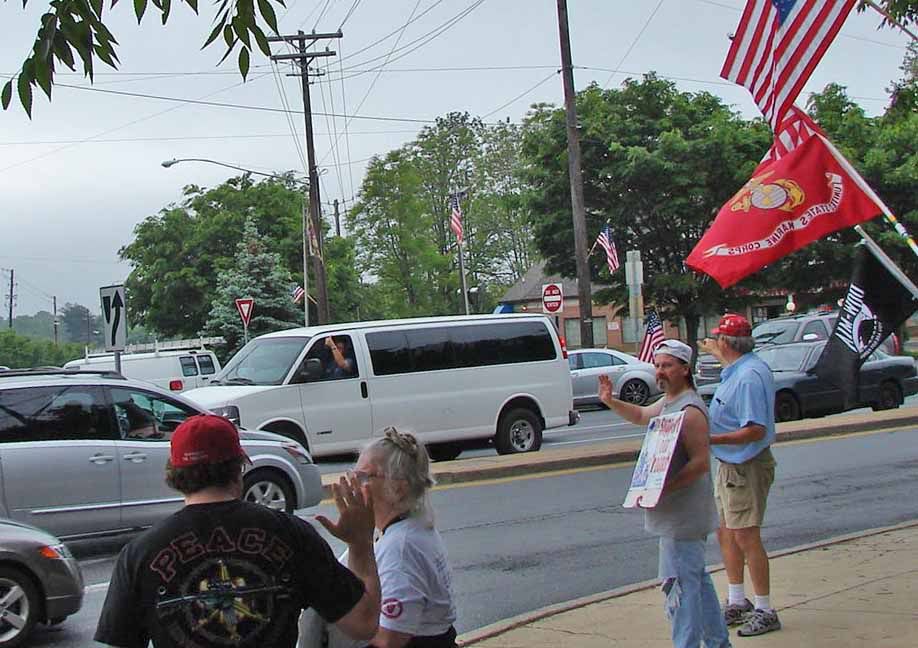 BELOW: Cindy_True_Supporter also enjoying herself. Several weeks ago a lady stopped by to thank us for being out there and her comment about the moonbat was how sour they always looked. To be honest, if I had to listen week in and week out at all the honks we receive, I would be sour too.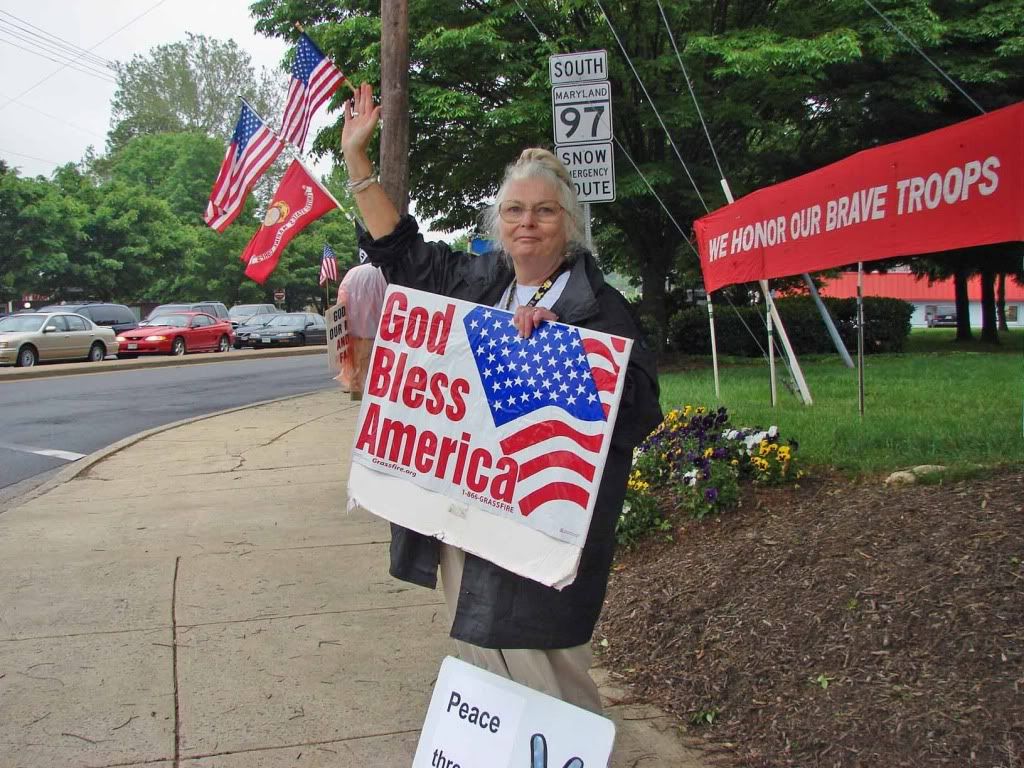 As already shown The 6 Patriots this Saturday included Local Charles, Lurker Bill and FReepers Cindy_True_Supporter, Fraxinus, [Mrs] Trooprally and myself.
Some neat pictures by [Mrs] T of our supporters.
BELOW LEFT: This F450 has been coming by for the last 4 weeks and honking its horn. So what you say, well his horn is louder than a truck's air horn. You can almost feel the reverberations from its noise. BELOW RIGHT: Look closely at the back seat, one of our younger supporters.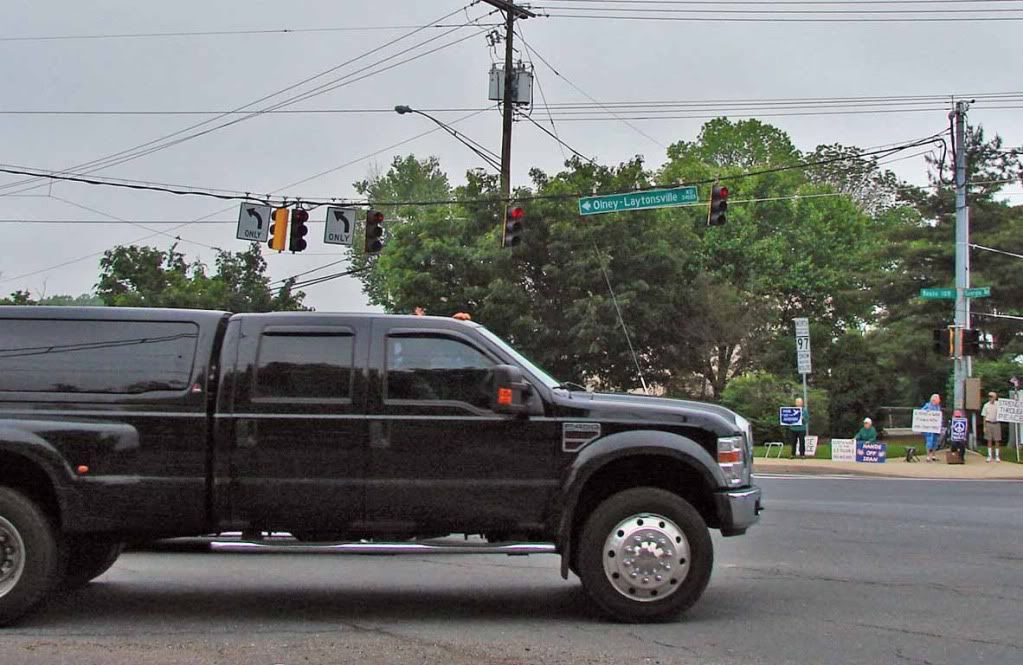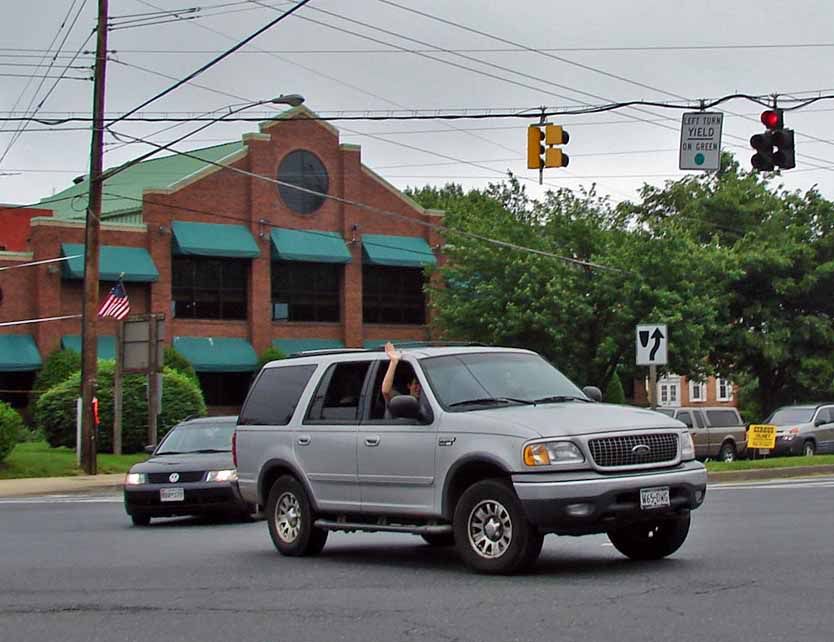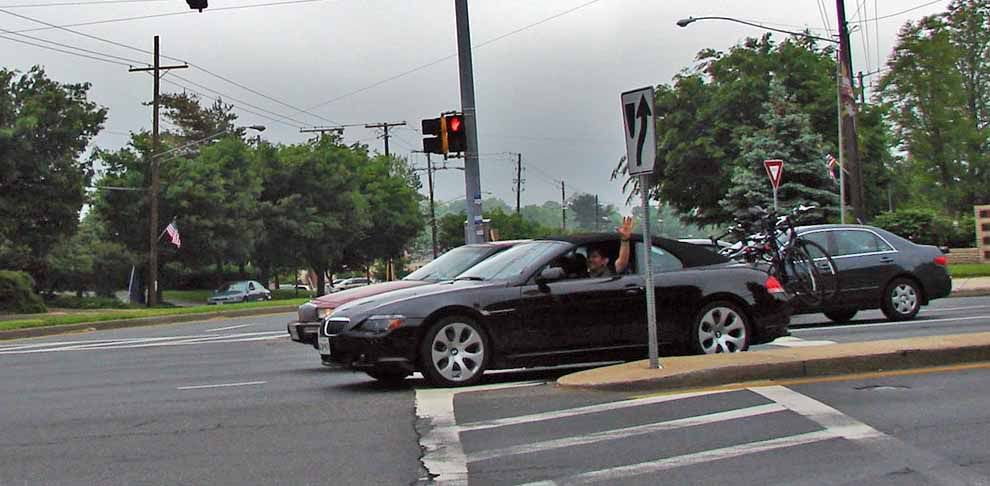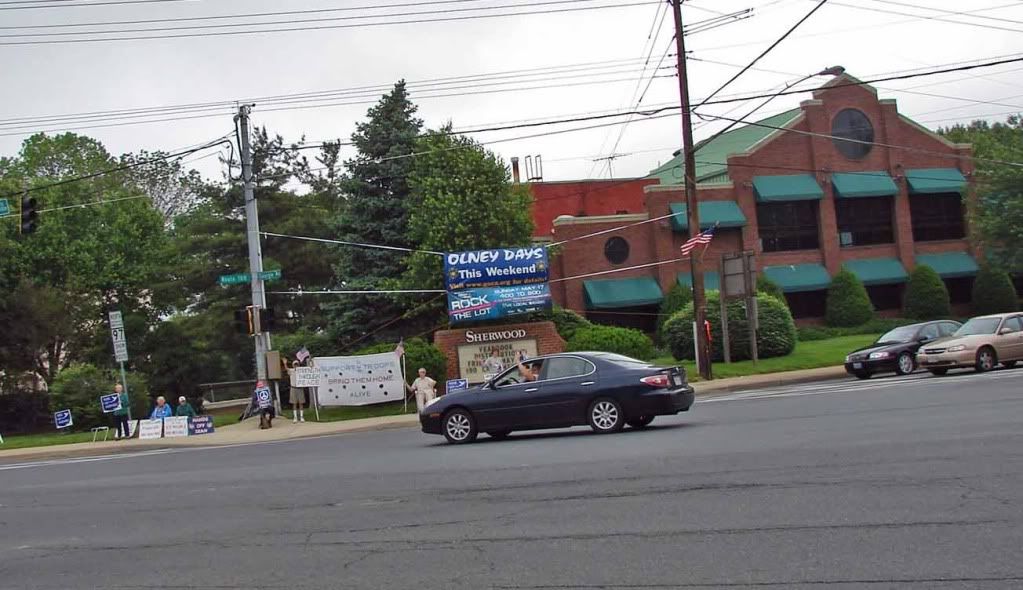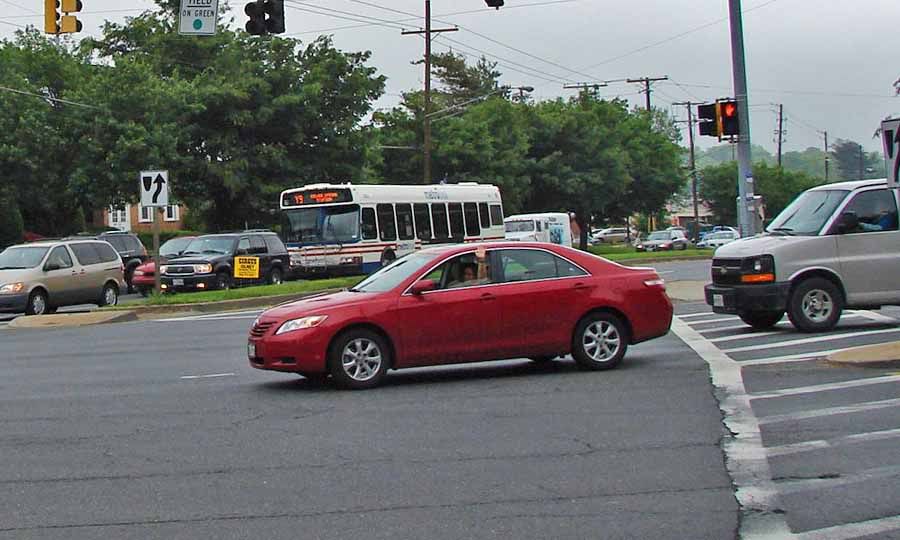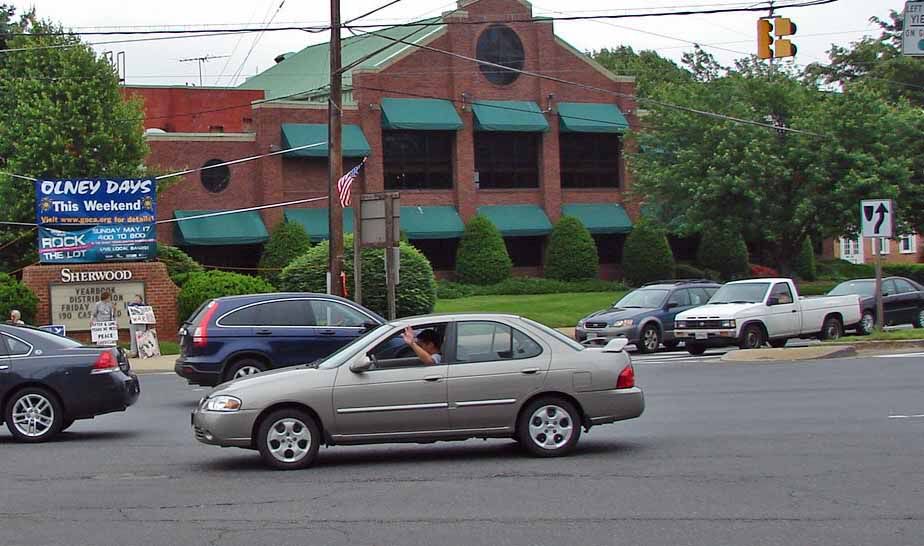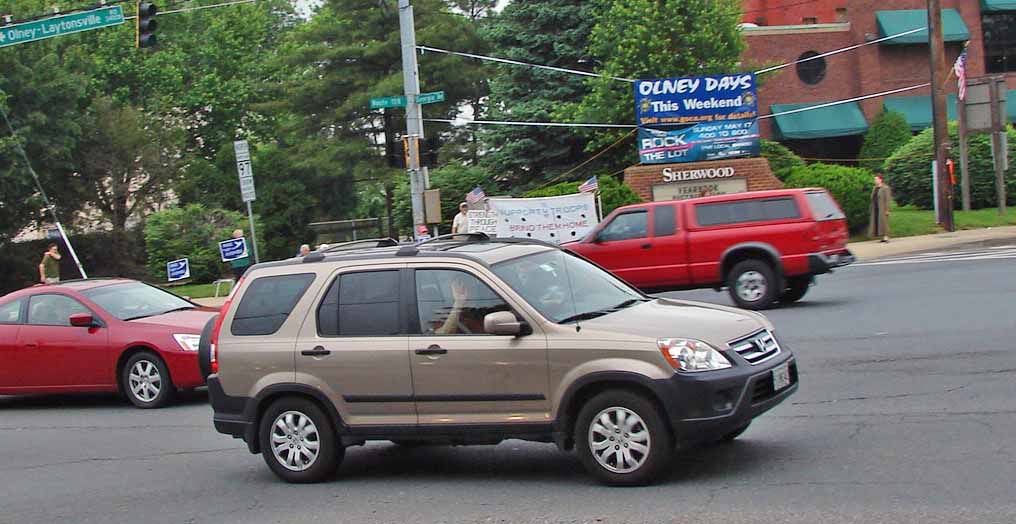 FYI - the moonbats numbered 8. Still less than they had after their Peace Conference 5 weeks back.



WISHING EVERYONE A SAFE AND MEMORABLE MEMORIAL WEEKEND. PRAY FOR THOSE WHO HAVE GIVEN THEIR LIVES TO PROTECT OUR FREEDOMS AND FOR THOSE WHO ARE PASSING AWAY.





WARNING TO FREEPERS ATTENDING OLNEY
Some new money making have been installed on north bound Georgia Avenue right before you enter the main business district. Slow your speed after the light at King William Drive.
And a new one has been placed just south of Brookeville, between Brookeville and the Longwood Community Center.




REMEMBER
Next Saturday, same place, Georgia Avenue, MD Rte. 97 and MD Rte. 108 in Olney
NEW TIME - 10:15 AM to 11:45 AM


As always, the D.C. Chapter's rules for protesting will be in effect. Briefly, they are: No violence, no profanity, no racism, no provocations, obey the law and treat all law enforcement officers with respect.
But a lot of verbal engagement in Olney is always welcome.

---
TOPICS: Activism/Chapters; Free Republic; US: Maryland; US: Virginia
KEYWORDS: mobilizingmothers; opinfinitefreep; peaceactionmc; quakers
---
---
---
---
---
---
---
---
---
---
---
---