---
New "EAGLE" Chopper in Afghanistan: Wk 176, Olney, MD 05-23-09 - PIC HEAVY - Op Infinite FReep
May 29,2009


Posted on 05/29/2009 7:24:32 AM PDT by trooprally

I'm not sure where my friend from Upstate NY found this, but there is a new "Eagle" chopper (BELOW) roaming the skies in Afghanistan these days. It's easy to pick out in the sky but I think the Taliban are running from it instead of taking a bead on it.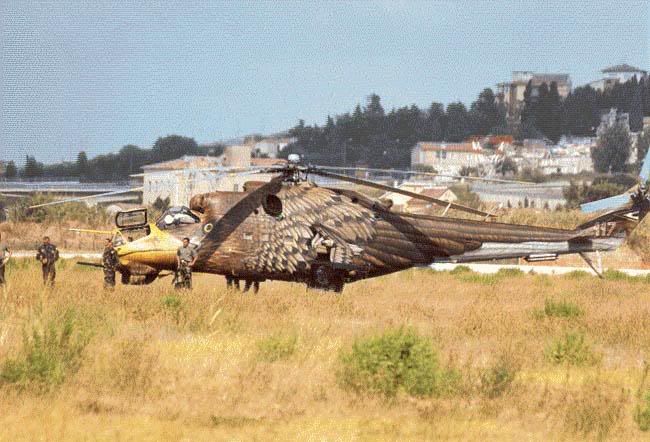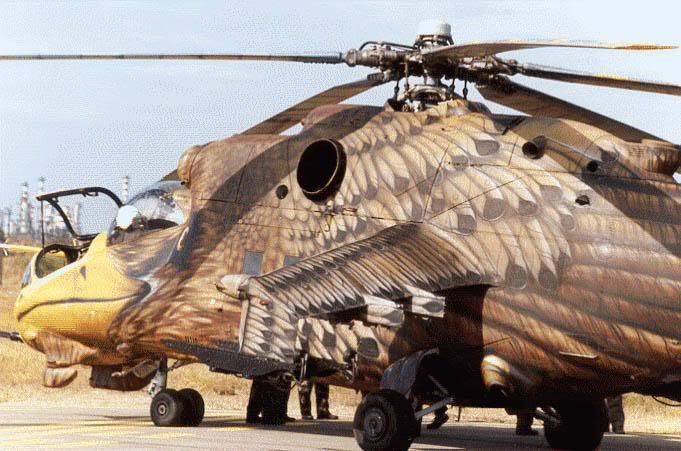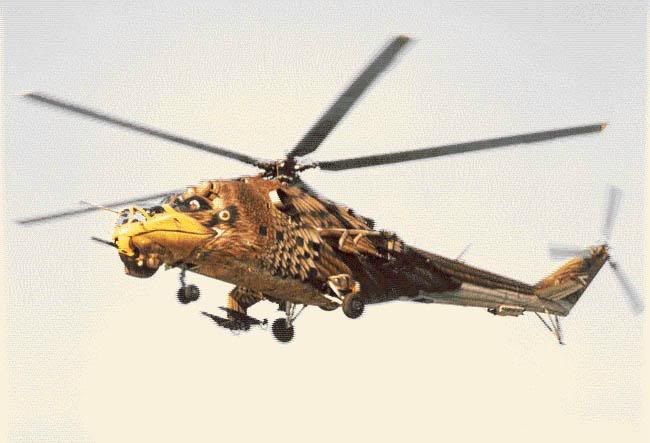 Any one have any idea which branch of the service may have done this?
Now that I have your attention, Olney's AAR.
Bob, a WWII Navy Vet (BELOW) showed up a little before we broke up today. I had talked to him several months earlier during a Lions Club blood drive. He recognized me from the corner on Saturdays. Now recognizing me was pretty damn good because I had my Lions shirt and hat on. But we talked a little and I thanked him for his service.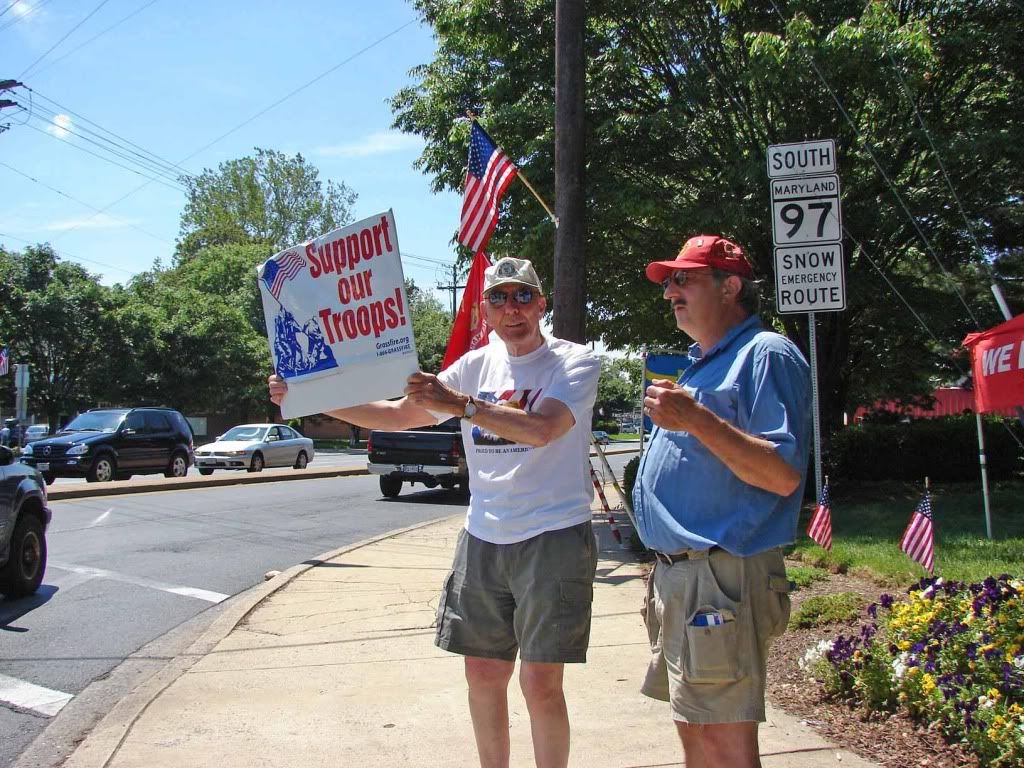 He finally came by today thinking that we started at 11:30. We got that straightened out and he said that he'll be back this Saturday at 10:30. The reason he hadn't come out earlier because when we first talked his wife was sick and soon there after passed away.
I told him that there is a Quaker Navy Vet that stood over on the other side and he should go over and talk to him. He nixed that idea with some very harsh and pointed comments.
And our Army Vet Charles was back. With our numbers being fairly small we didn't talk very much since we had to spread out and make our presence known. And make our presence known he did. He had a lot of loud "Support our Troops" and "Thank You"s for passing supporters and wavers. He's a natural.
BELOW: Charles helping our weekly walkers across the street. The cars making the right turn in front of us rarely stop. We help many people trying to cross by being sure that cars stop. Some a$$hat drivers get pissed when the pedestrians have the walk light and walk, holding them up.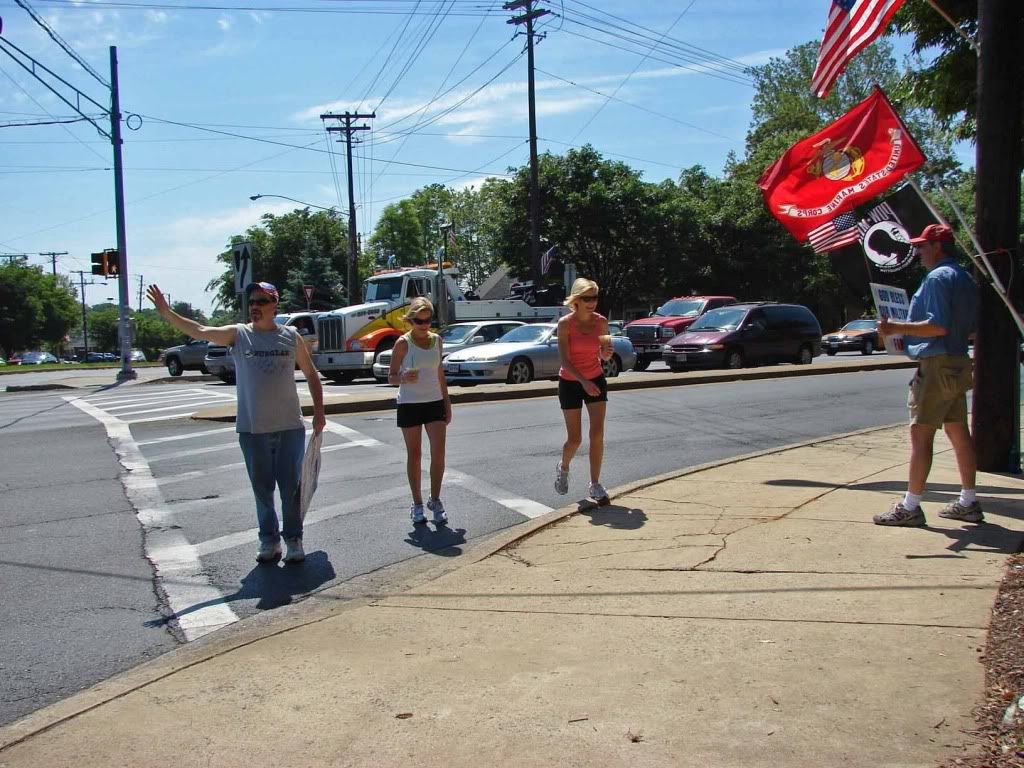 The Legionnaires were not out this week because of Memorial Day. They had a lot of things going on, like placing flags at various cemeteries in the area and participating in parades. And those few cemeteries that told them not to place flags, well our Legionnaires adapted and overcame. They set out 13 small flags, had a Memorial Ceremony, picked up the flags and left.
While this Memorial Day was no different in the amount of waves and honks from passing motorist, we did enjoy the waves from several Rolling Thunder individual riders and groups. Some Rolling Thunder 2009 pics on the Mall HERE
BELOW: Our pics of Rolling Thunder.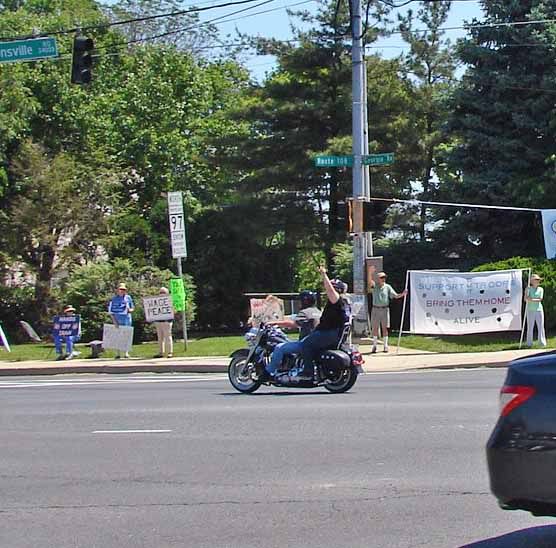 In addition to Bob and Charles, our 5 Patriots this Saturday included Lurker Bill and FReepers Cindy_True_Supporter, Eager, [Mrs] Trooprally and myself.
BELOW LEFT: Myself, Charles and Cindy_True_Supporter setting up. Since Charles is regularly showing up, we've started to show him how to set up. Usually one timers, while well intentioned, slow our set up time in trying to be helpful. But breaking down is another story. Newbies and regulars make quick order of that. Newbies take banners down, regulars wrap them up, and the newbies carry the items to the car. BELOW RIGHT: And we inherited some new ground signs from Walter Reed the night before, thanks to John and Carla.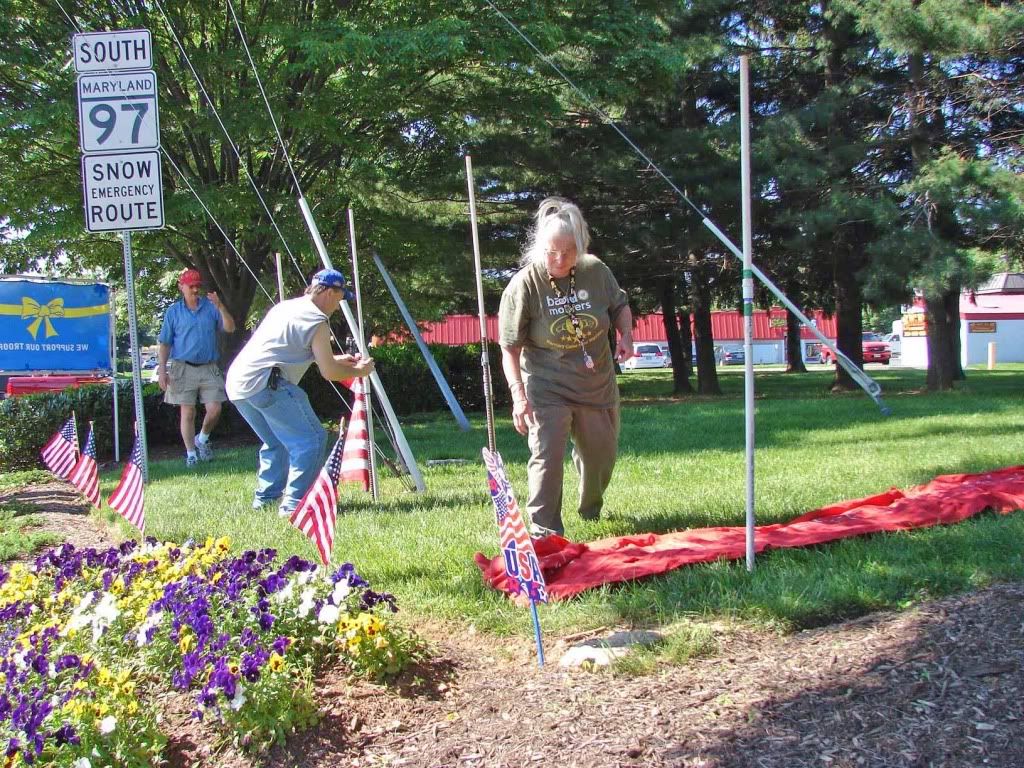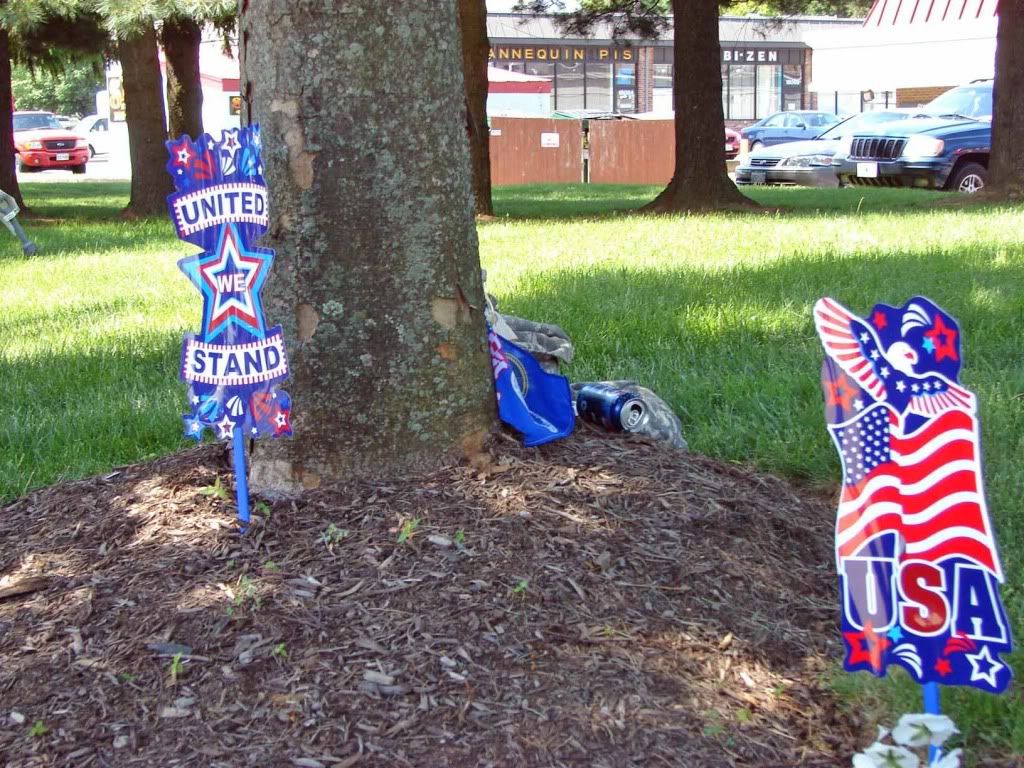 BELOW LEFT: Cindy_True_Supporter ready to FReep. BELOW RIGHT: And Eager also ready.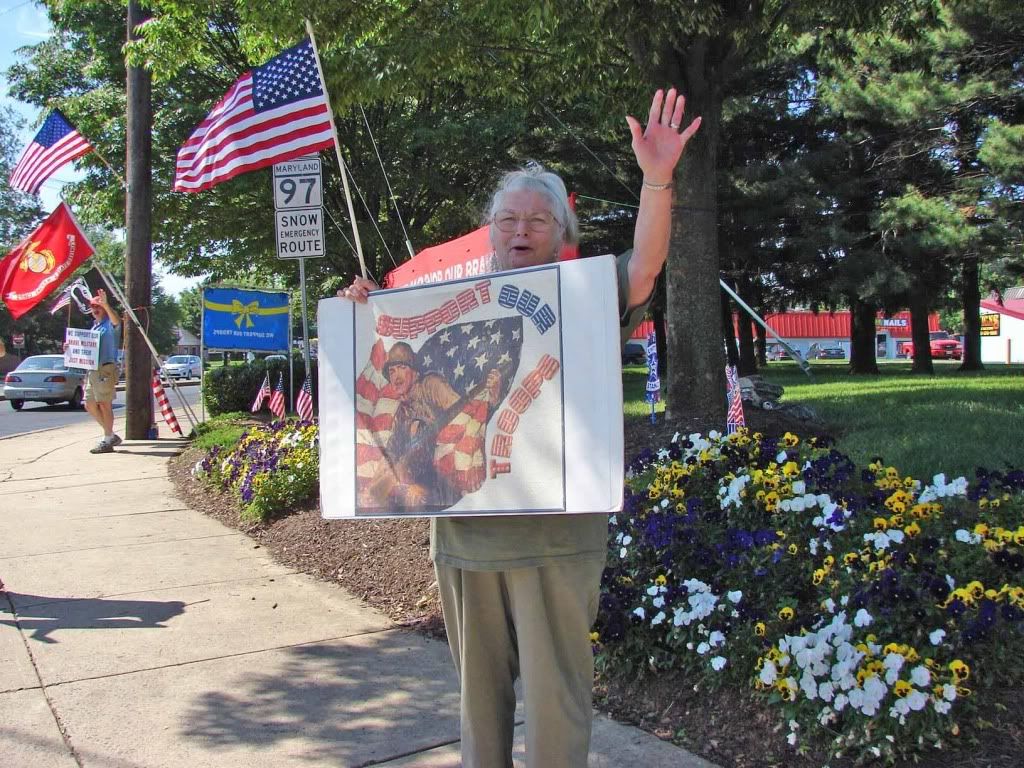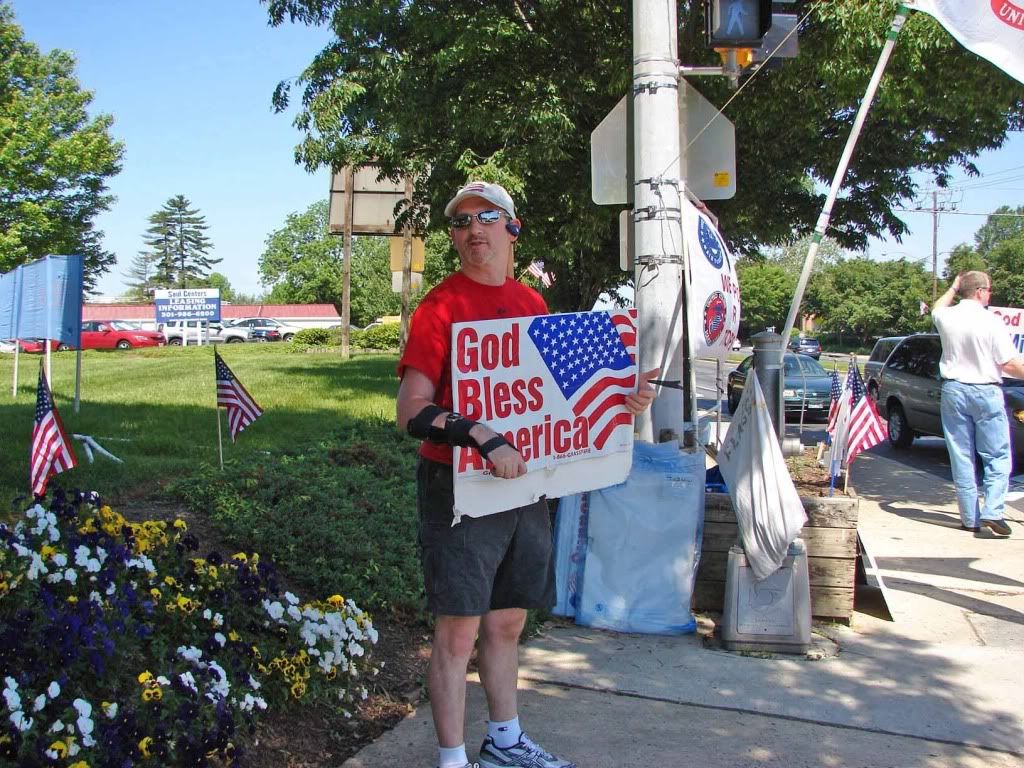 BELOW LEFT: Lurker Bill waving at a car - Hey Bill, don't miss that truck coming up behind you!! BELOW RIGHT: Charles making us FReepers proud as he holds his sign high and waves to truck turning onto Georgia Avenue.
And [Mrs] T's pictures of passing supporters. The support from passerbys was really more energetic and vocal now that I reviewed the pictures. Sounds like I should restate what I said earlier about this Memorial Weekend being the same as others. On our right flank I do not see the big picture as well as [Mrs] T who roams our corner taking pics.
As said, it was a great bunch of supporters this Saturday. One guy waving and showing his service cap thru the sunroof, lots of convertibles, double waves and one triple wave.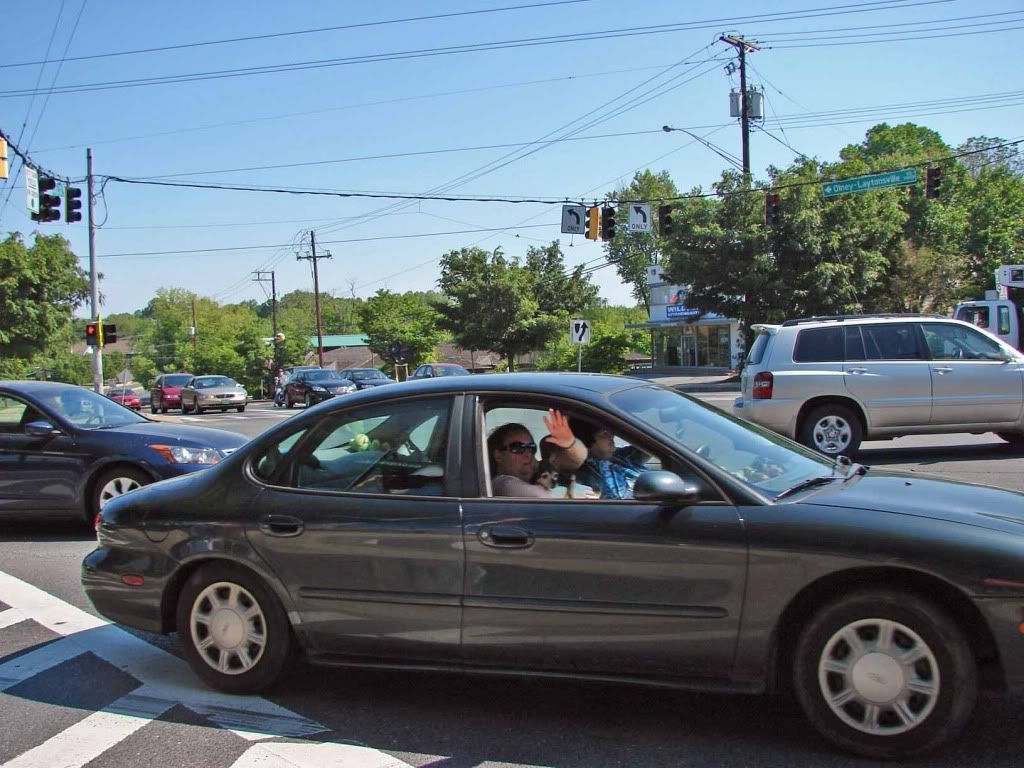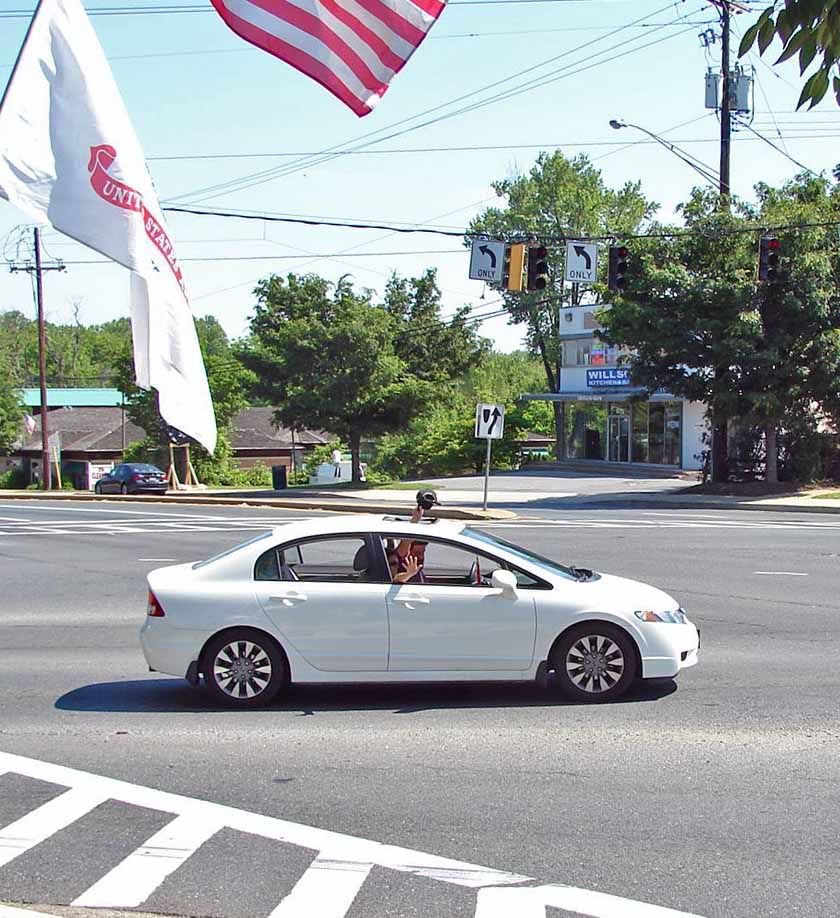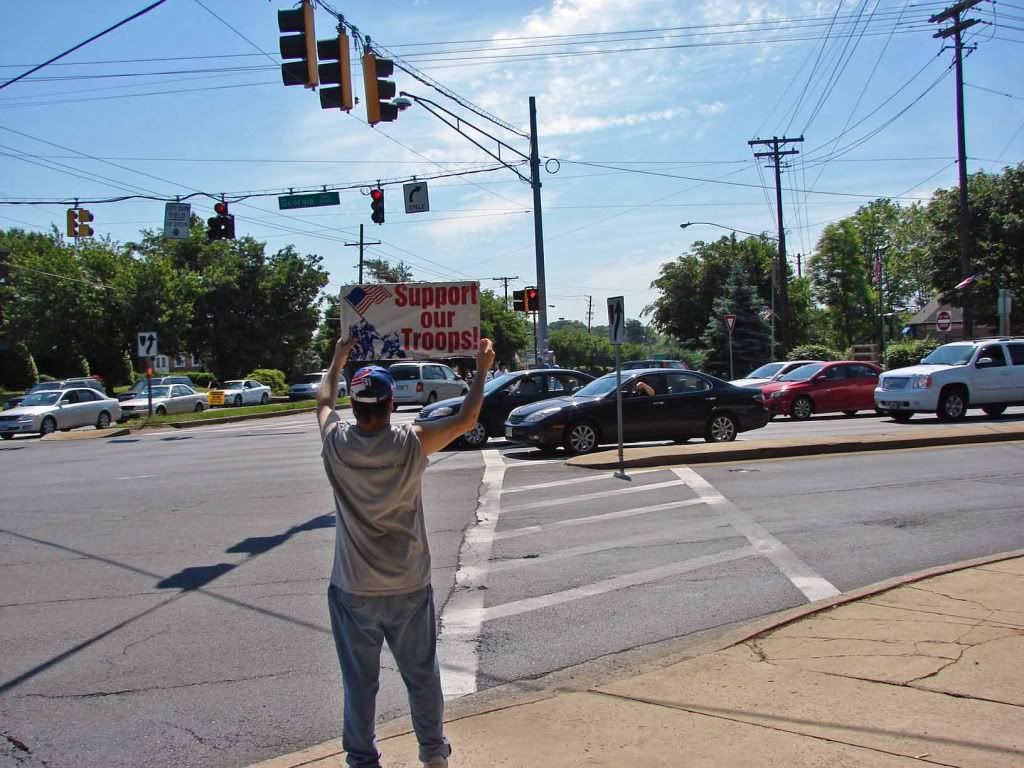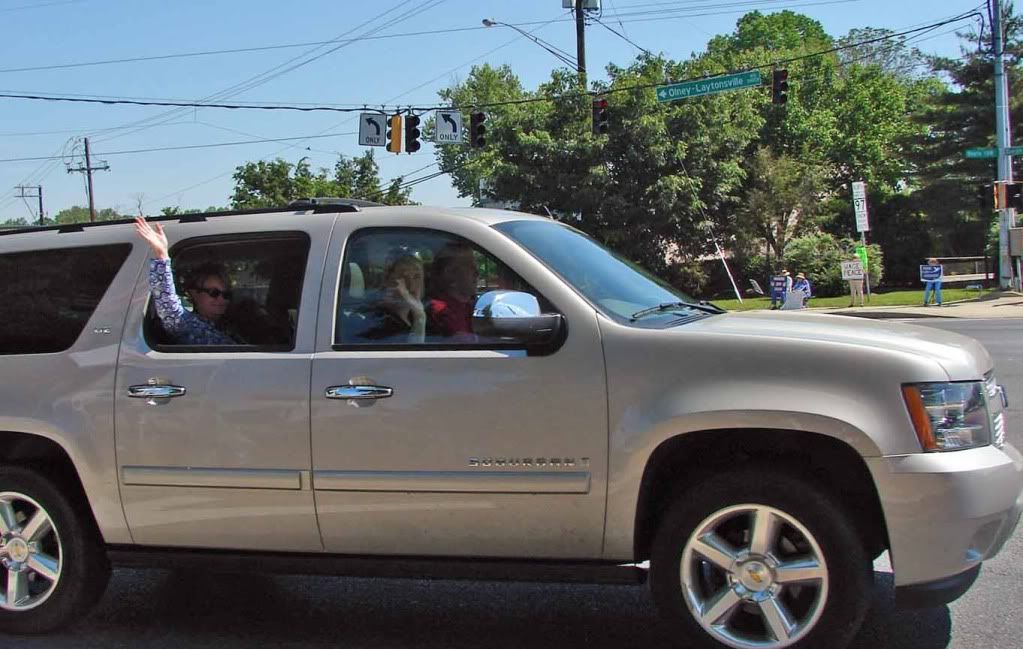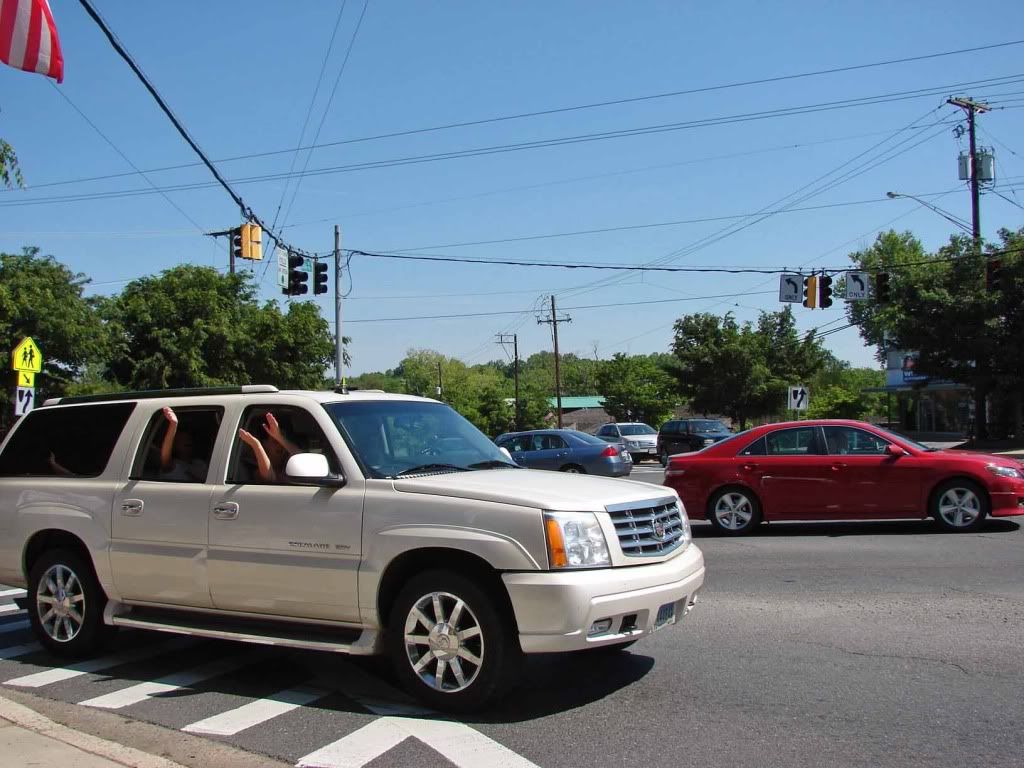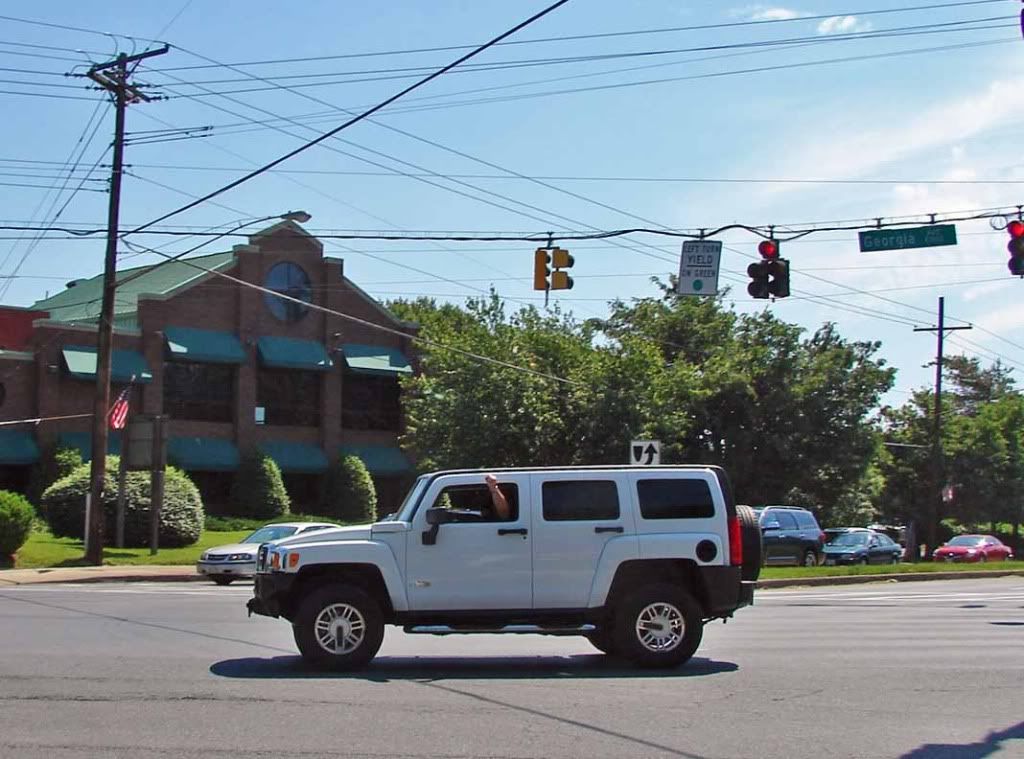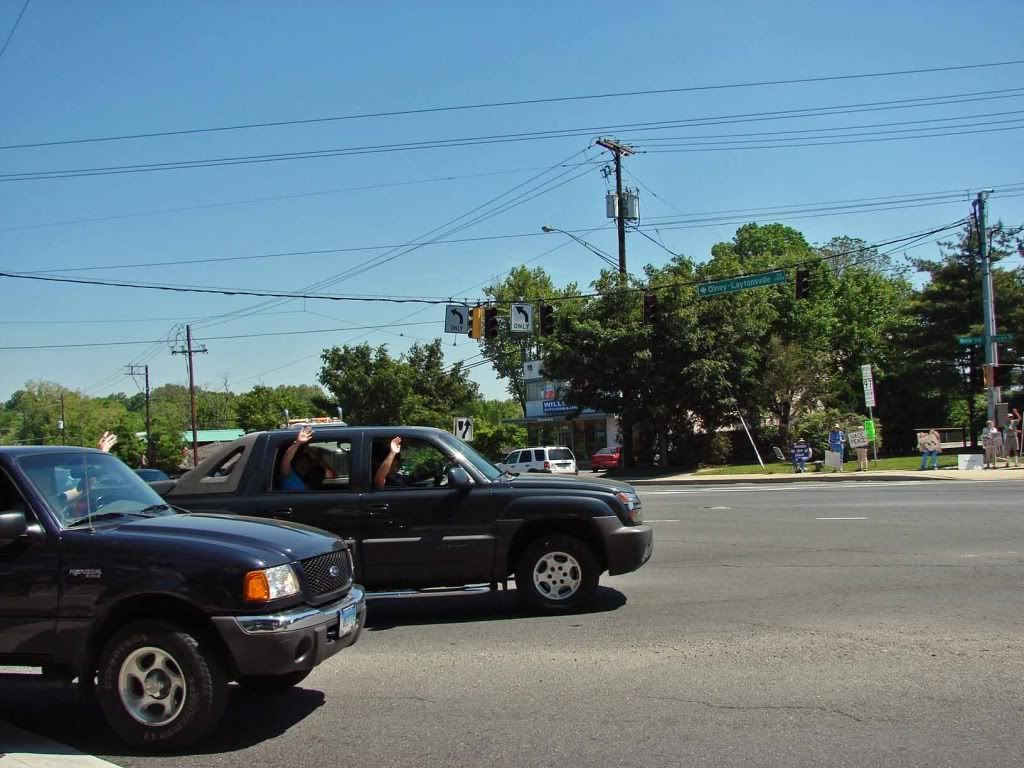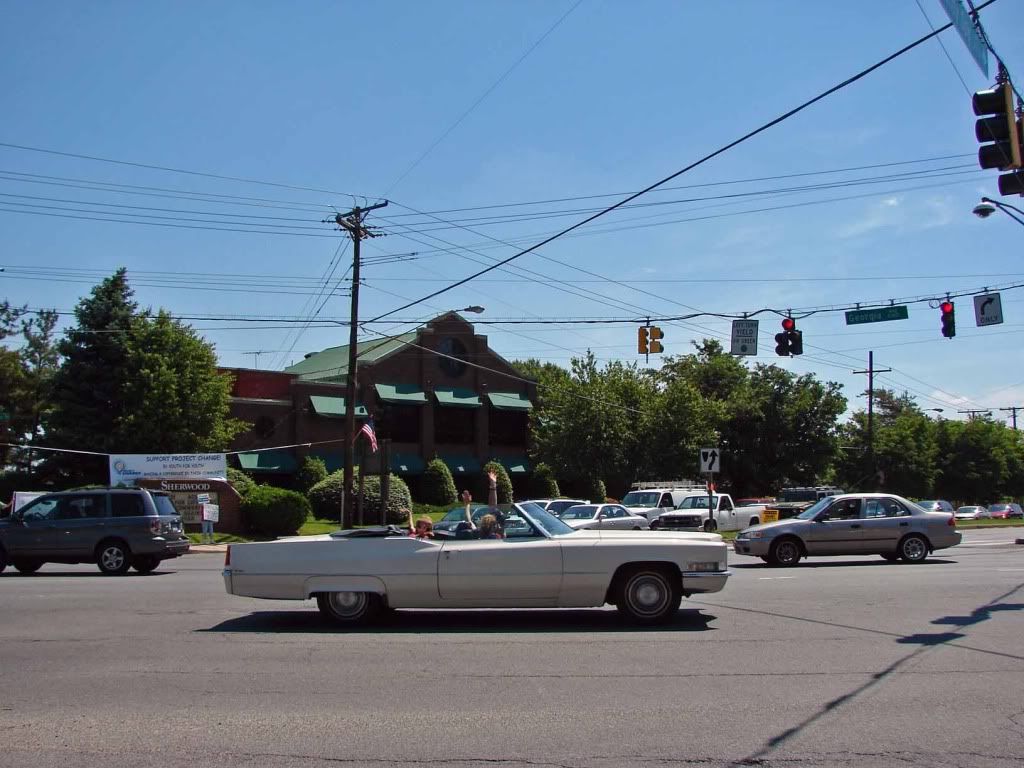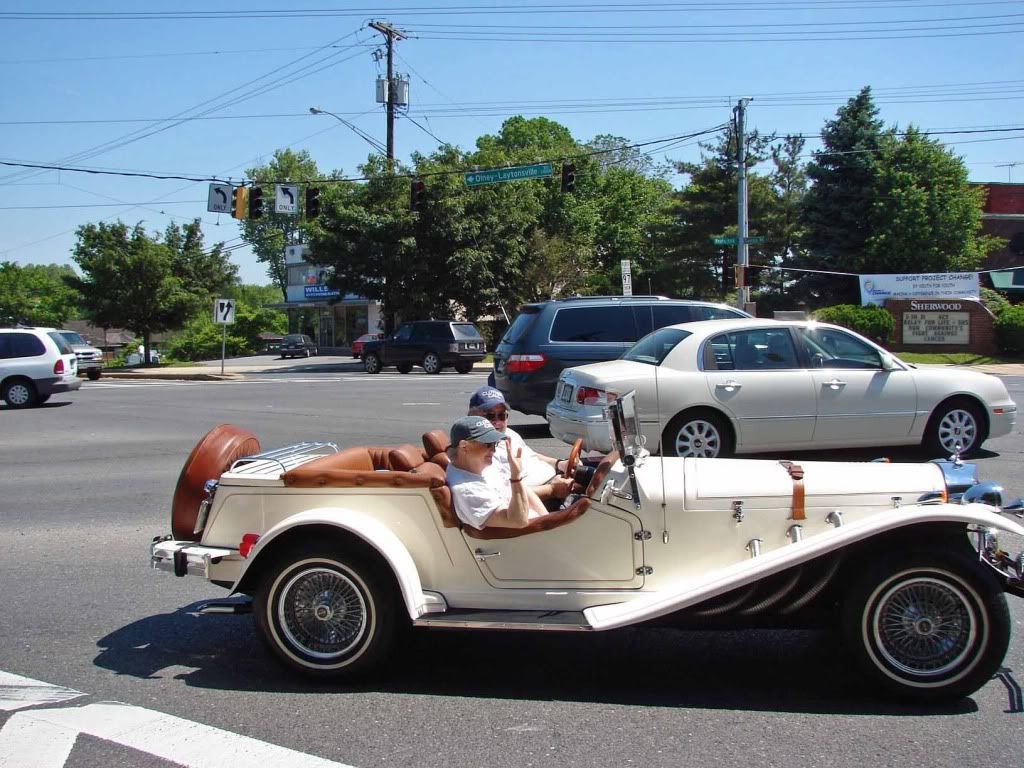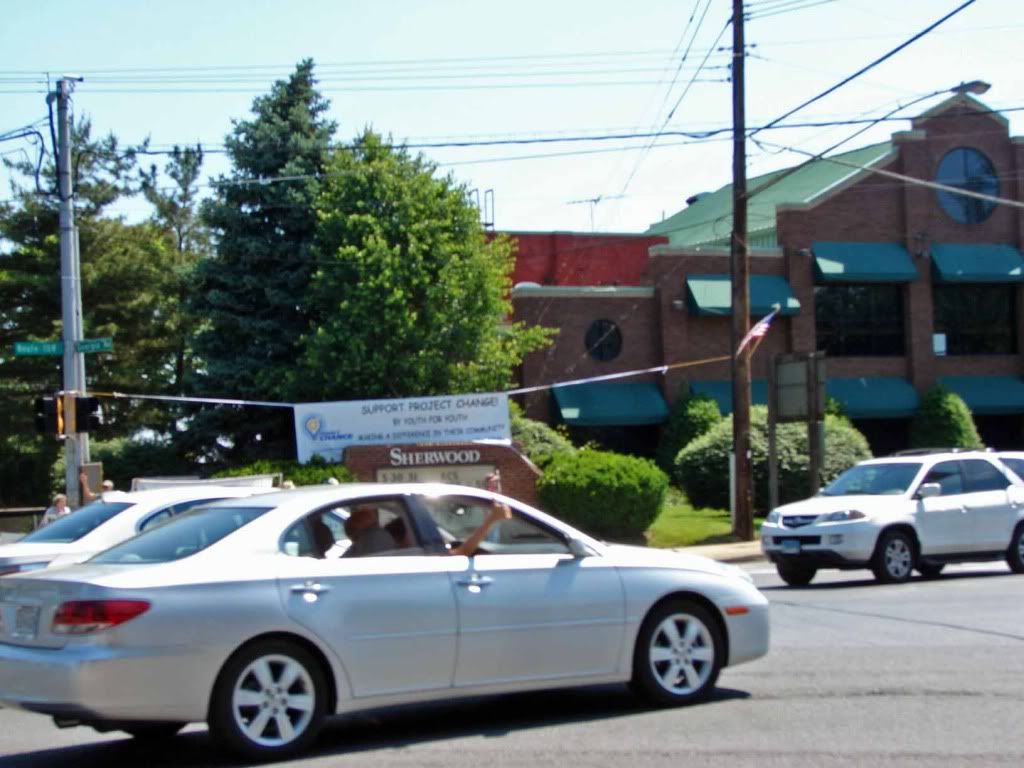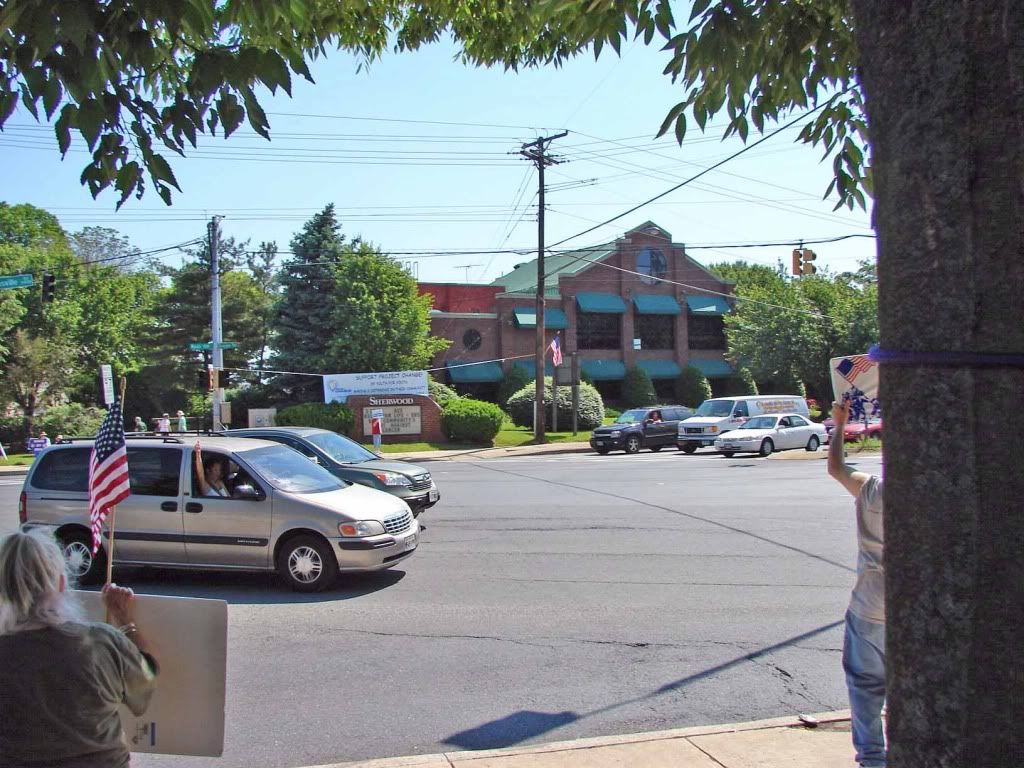 WARNING TO FREEPERS ATTENDING OLNEY
Some new money making have been installed on north bound Georgia Avenue right before you enter the main business district. Slow your speed after the light at King William Drive.
And a new one has been placed just south of Brookeville, between Brookeville and the Longwood Community Center.




REMEMBER
Next Saturday, same place, Georgia Avenue, MD Rte. 97 and MD Rte. 108 in Olney
NEW TIME - 10:15 AM to 11:45 AM


As always, the D.C. Chapter's rules for protesting will be in effect. Briefly, they are: No violence, no profanity, no racism, no provocations, obey the law and treat all law enforcement officers with respect.
But a lot of verbal engagement in Olney is always welcome.

---
TOPICS: Activism/Chapters; Free Republic; US: Maryland; US: Virginia
KEYWORDS: mobilizingmothers; opinfinitefreep; peaceactionmc; quakers
---
---
---
---
---
---
---
---
---
---
---
---
---