---
US ARMY - HAPPY 234TH BIRTHDAY!!: Wk 179, Olney, MD 6-13--09 - Op Infinite FReep
Flag Day, June 14,2009


Posted on 06/14/2009 8:01:00 AM PDT by trooprally

It was interesting that the Legionnaires in Olney today were ALL Army. I guess the other branches were letting the Army have their day in the sun. And sunny it was - a great day for the Army.

It is also FLAG DAY, 232 years old.

BELOW LEFT: Legionnaires Cindy_True_Supporter (Vietnam Era), Dave (WWII), and [Mrs] T (Vietnam Era) BELOW RIGHT: Legionnaire Carl (WWII). He came a little late for the group pic.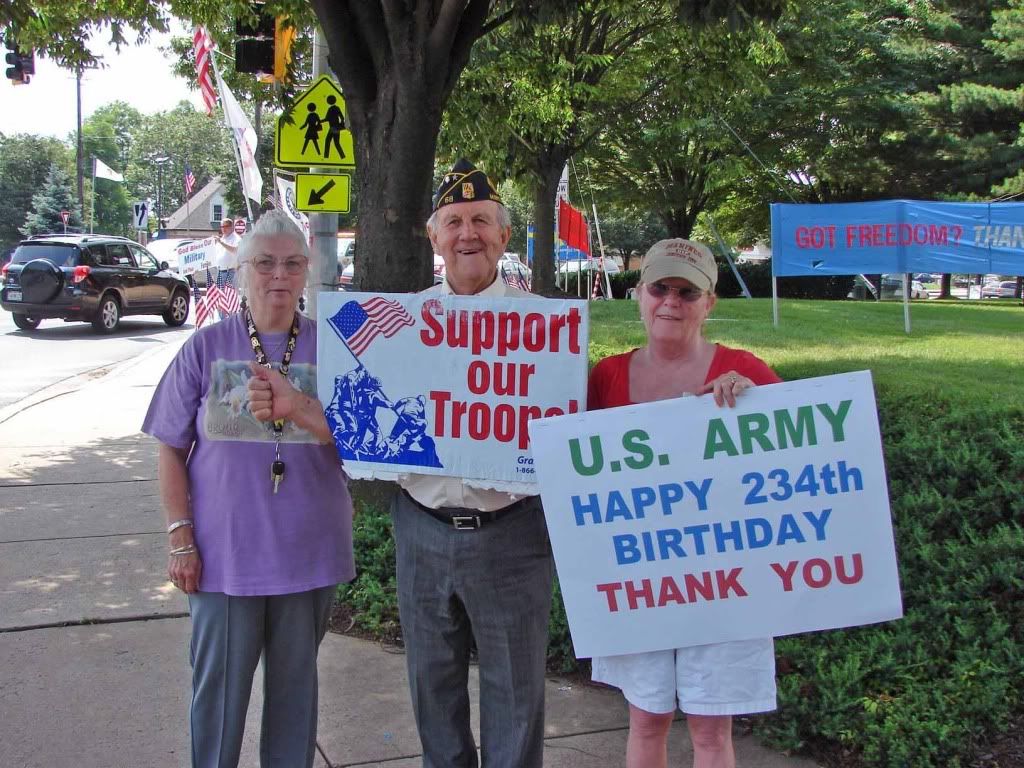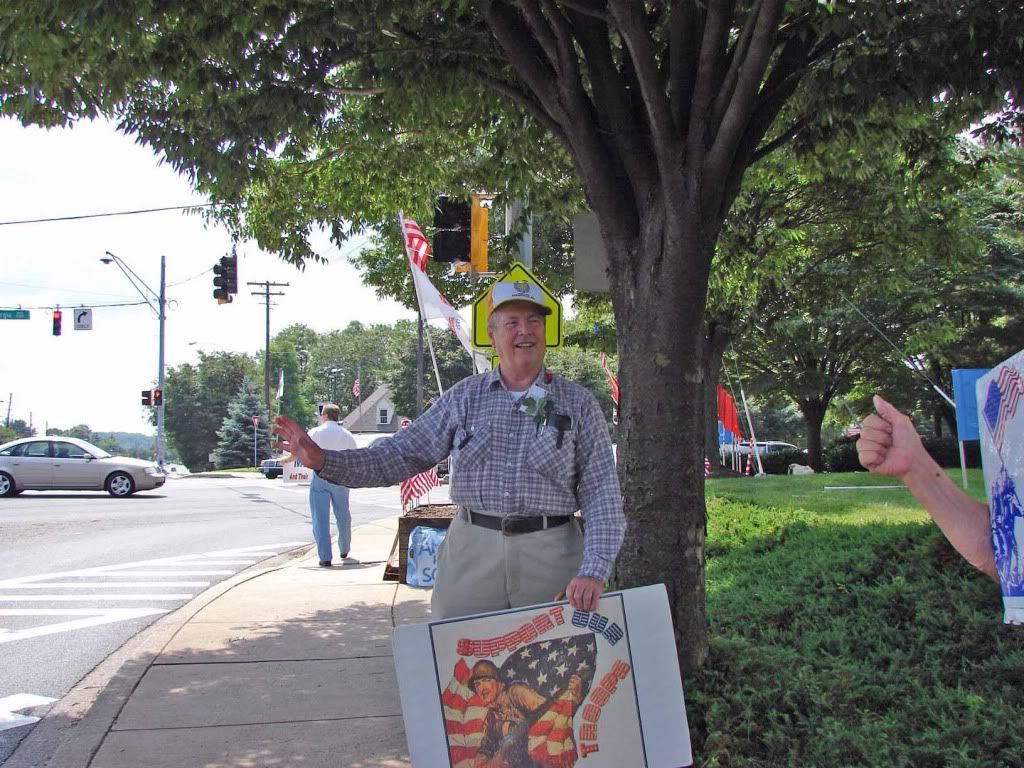 BELOW LEFT: Dave and friend Janet. BELOW RIGHT: Lurker Bill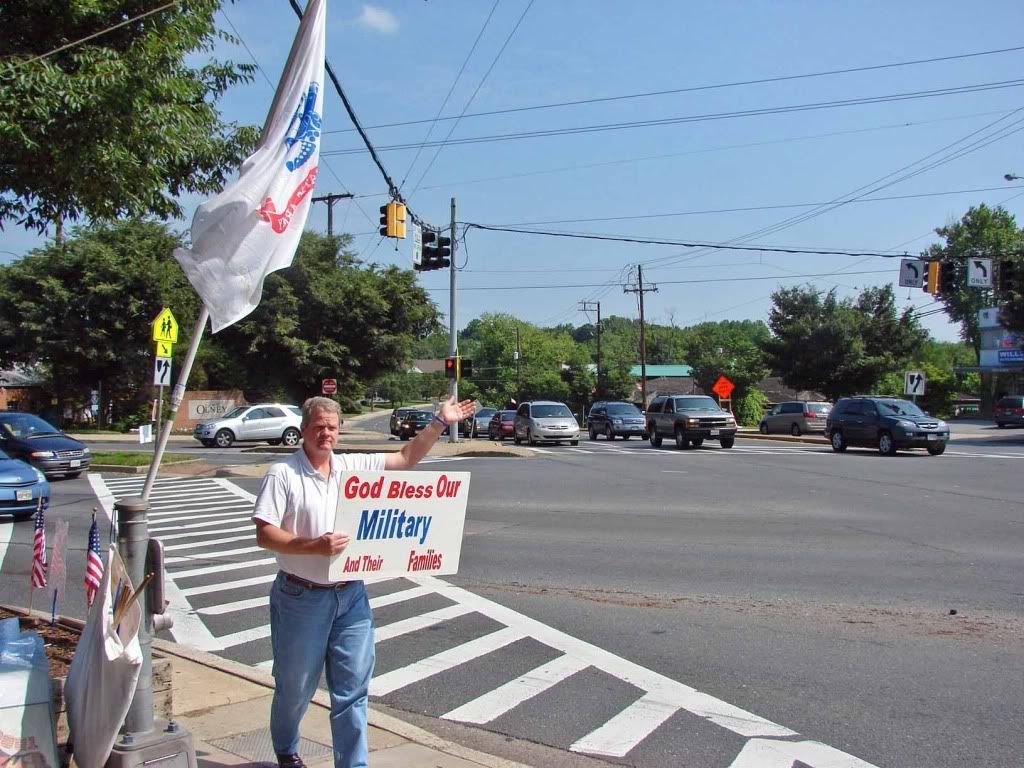 BELOW: Lastly myself. That is the 7 of us on the corner this week. Moonbats had 8.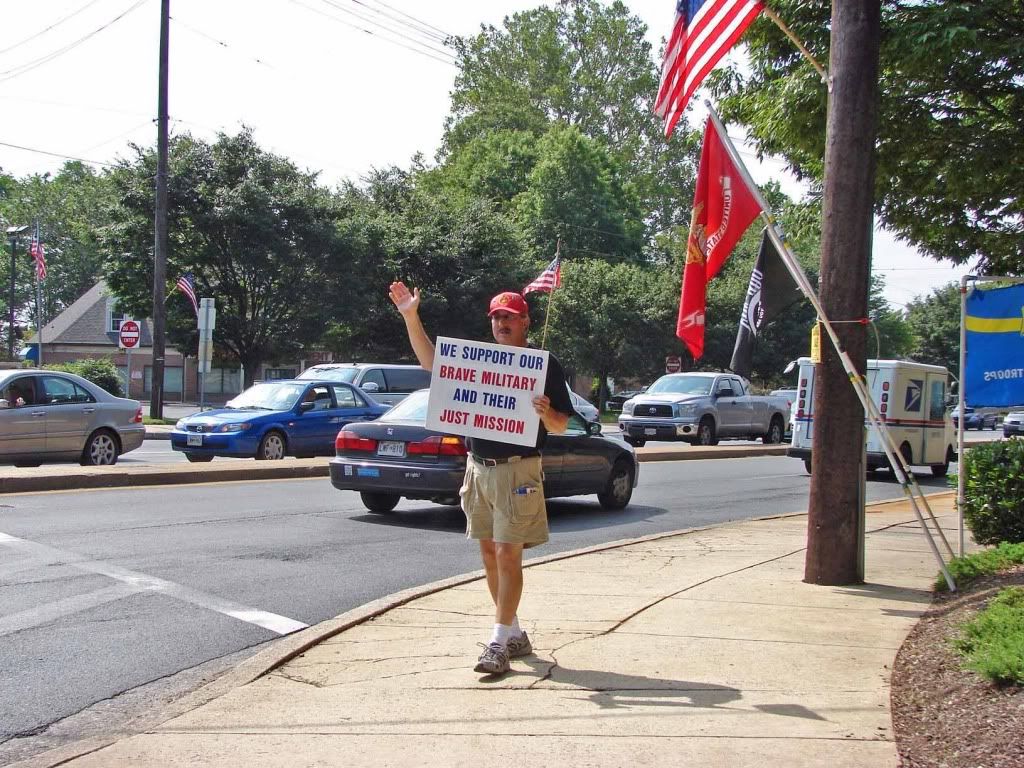 BELOW: And then there were these two patriotic trucks. The guy in the pick up truck is waving his flag out the window as he drives by.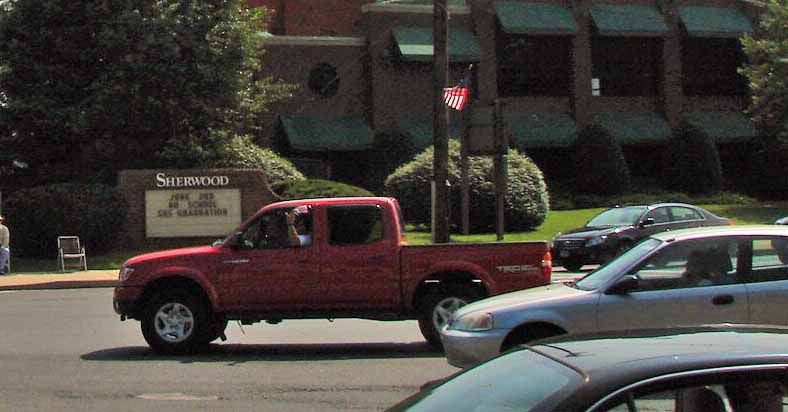 Other pics of our supporters are BELOW, compliments of [Mrs] T's fine picture taking expertise.
1
2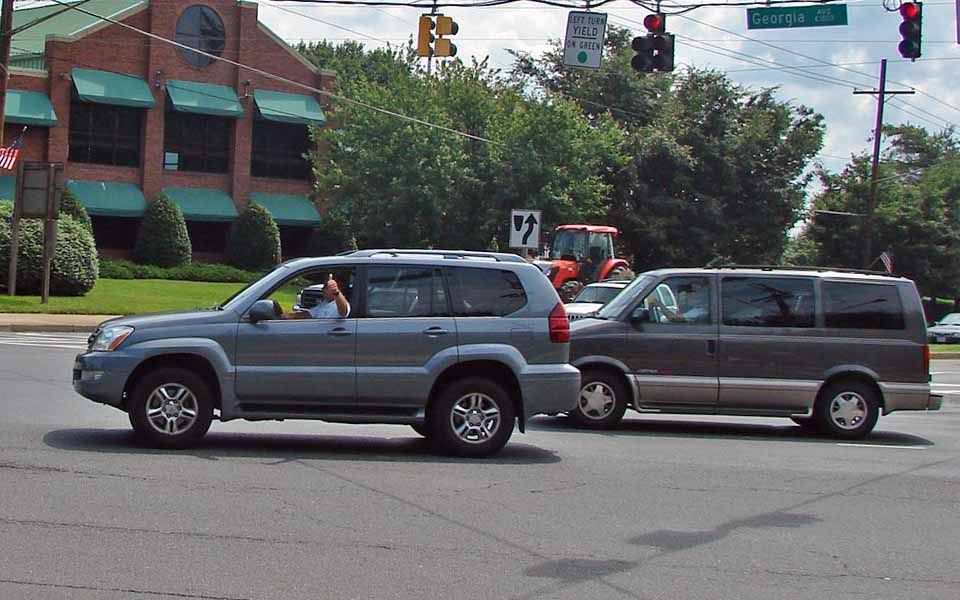 3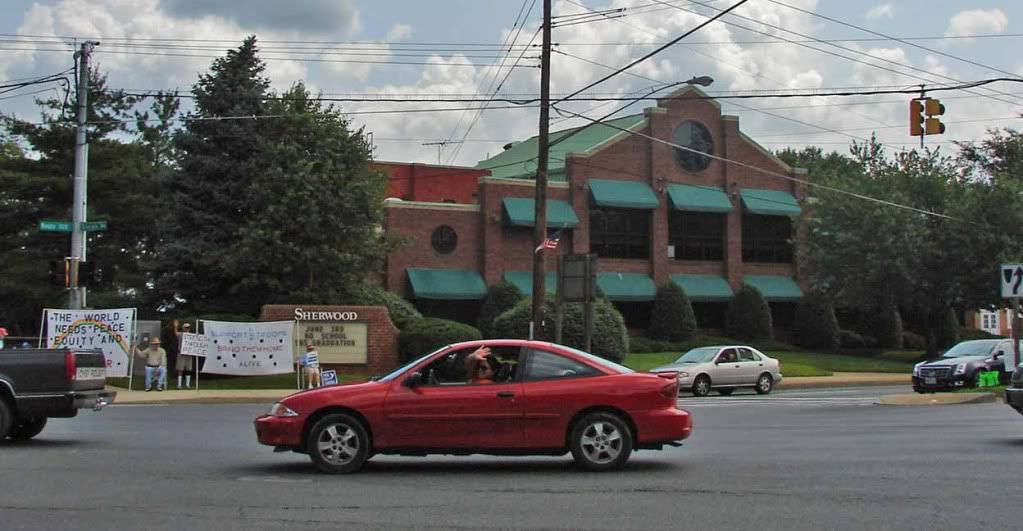 4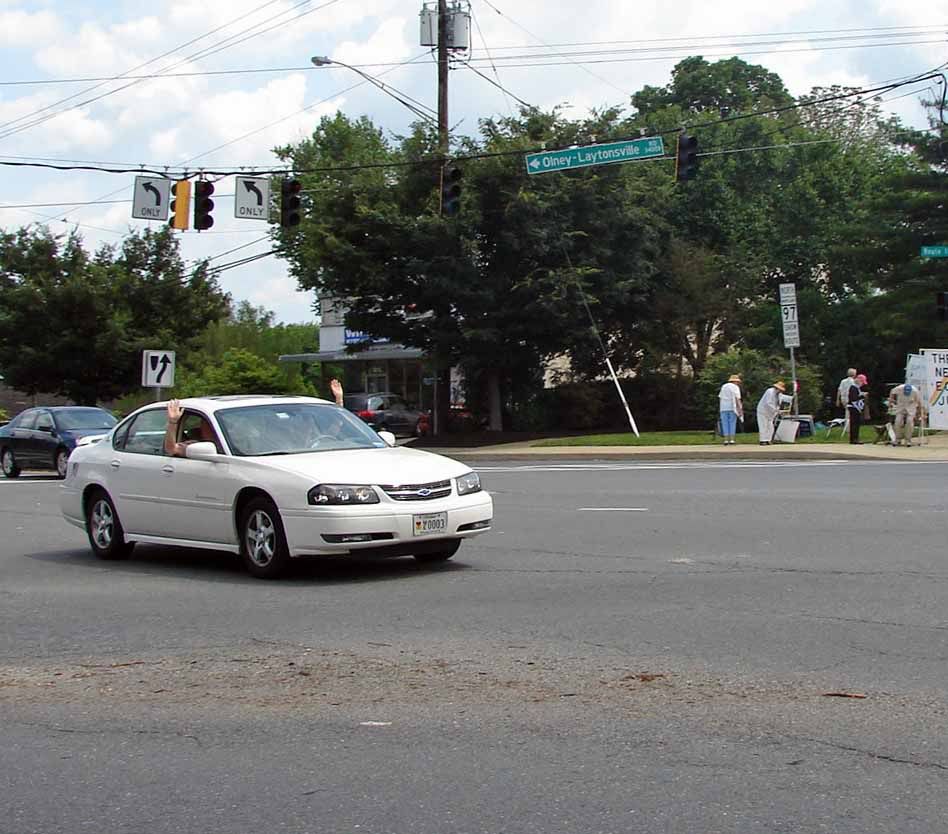 WARNING TO FREEPERS ATTENDING OLNEY
Some new money making have been installed on north bound Georgia Avenue right before you enter the main business district. Slow your speed after the light at King William Drive.
And a new one has been placed just south of Brookeville, between Brookeville and the Longwood Community Center.




REMEMBER
Next Saturday, same place, Georgia Avenue, MD Rte. 97 and MD Rte. 108 in Olney
NEW TIME - 10:15 AM to 11:45 AM


As always, the D.C. Chapter's rules for protesting will be in effect. Briefly, they are: No violence, no profanity, no racism, no provocations, obey the law and treat all law enforcement officers with respect.
But a lot of verbal engagement in Olney is always welcome.

---
TOPICS: Activism/Chapters; Free Republic; US: Maryland; US: Virginia
KEYWORDS: aar; flagday; happybirthday; mobilizingmothers; opinfinitefreep; peaceactionmc; quakers; usarmy
---
---
---
---
---
---
---
---
---
---
---
---
---
---
---