---
To: Neverforget01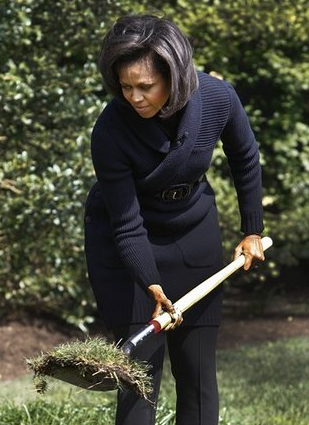 ---
To: NMEwithin
What was it that Patton said about "shovelin' sh*t in Mississippi" during the war?
Oh - Right. The presstitues in ABCNNBCBS aren't about covering issues anymore: instead, they cover her dresses, her very, very, very expensive dates and invent a "style" ....
18
posted on
06/25/2009 12:04:40 PM PDT
by
Robert A. Cook, PE
(I can only donate monthly, but socialists' ABBCNNBCBS continue to lie every day!)
---
To: NMEwithin
This ugly bitch thinks the south lawn is her 40 acres and a mule that wuz promised to her back in the slave days.What is it about liberal wives being insufferable shrews?
25
posted on
06/25/2009 12:09:57 PM PDT
by
pistolpetestoys
(Outside of a dog a book is a mans best friend;inside a dog it's too dark to read.)
---
FreeRepublic.com is powered by software copyright 2000-2008 John Robinson