---
Happy Veterans Day! (Repost, lot's of photos)
My Daughter's photos | 6-10-05 | My Daughter


Posted on 11/10/2009 5:32:27 PM PST by Indy Pendance

I've been asked by many to repost this for Veteran's Day. This is what I have so far. Happy Veterans day to vets and active duty military. We love you and are praying for you every day! God Bless You!
Photos of my soldier in Iraq, enjoy......
6-10-05
As many of you know, my daughter is in Iraq. Here's a photo essay detailing some of her activities there. I hope you all enjoy......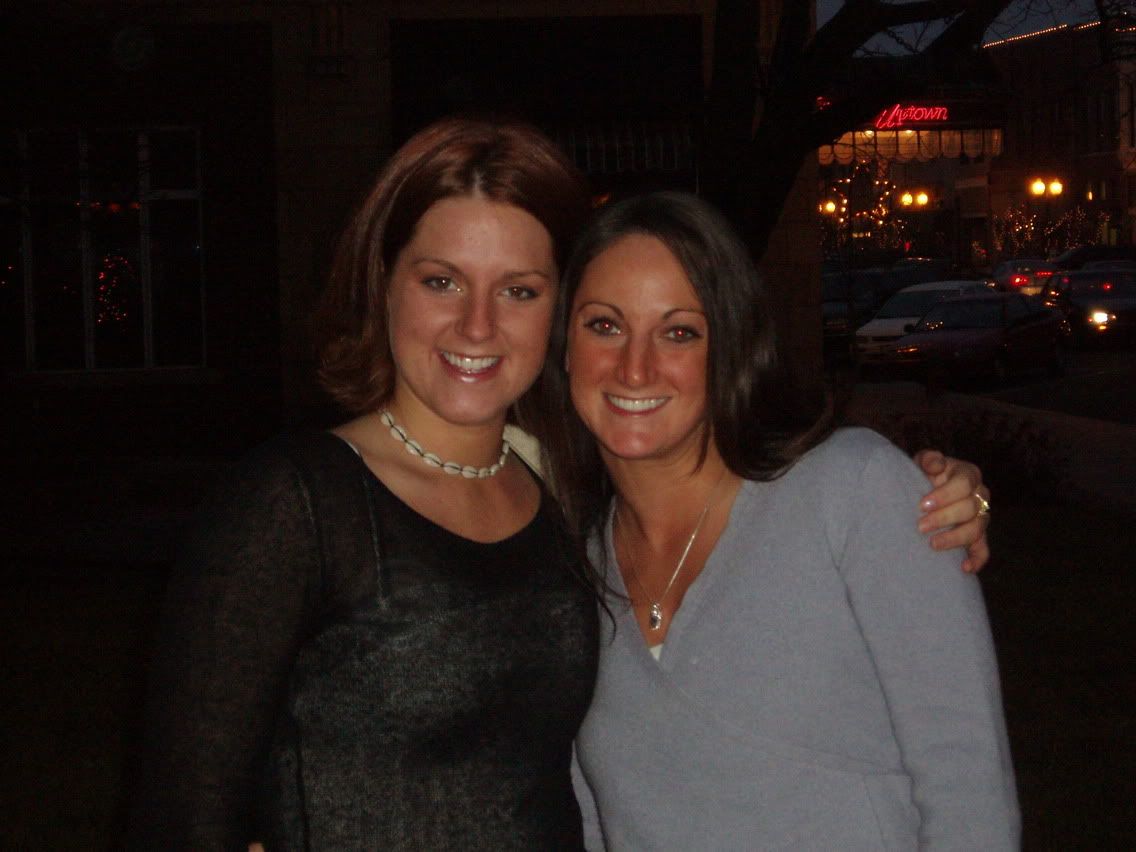 My daughter, left, and her Iraqi roommate before they left for Iraq. They are in the same platoon.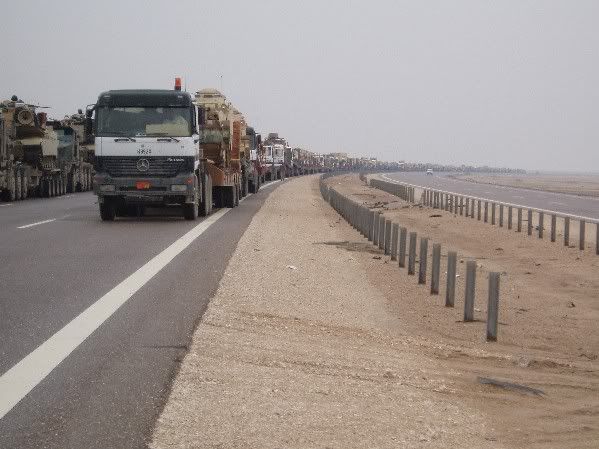 A convoy...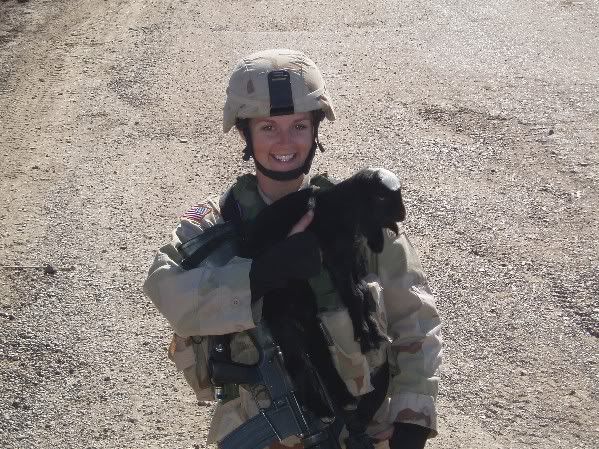 A baby goat...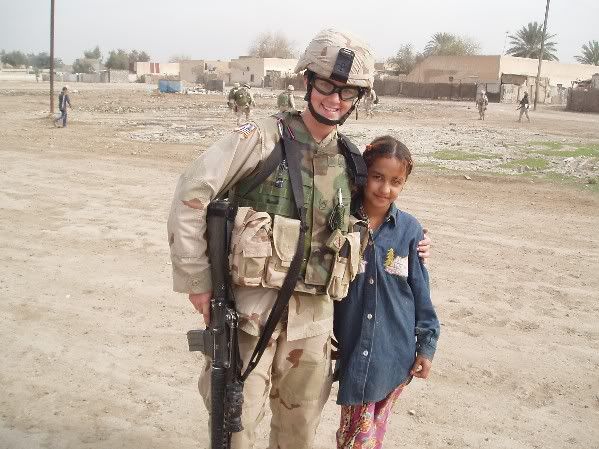 Nora, her 10 year old buddy...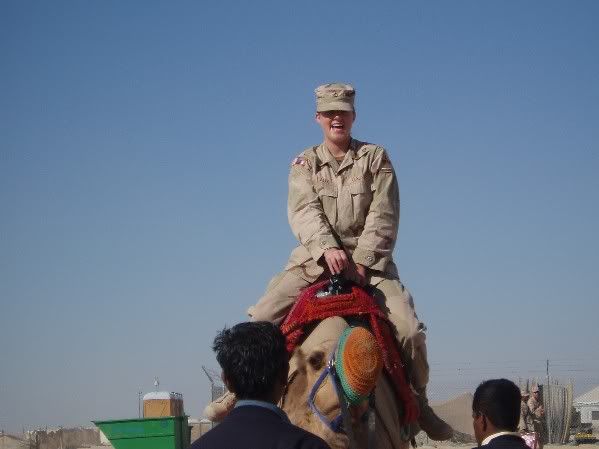 Riding a camel...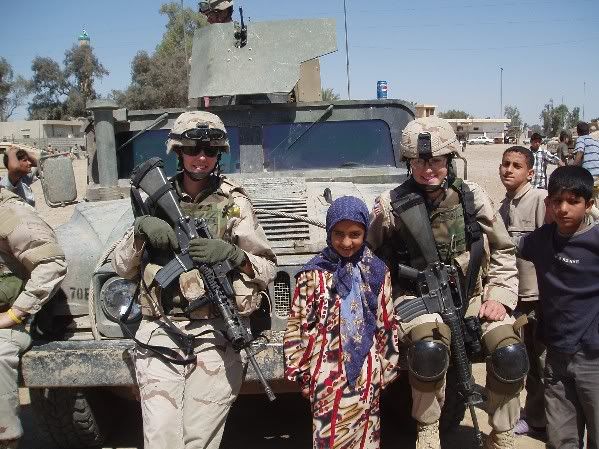 Iraqi children...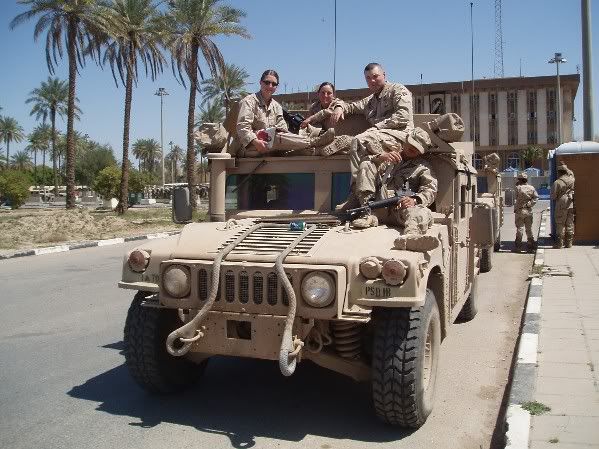 Her humvee... (on the left)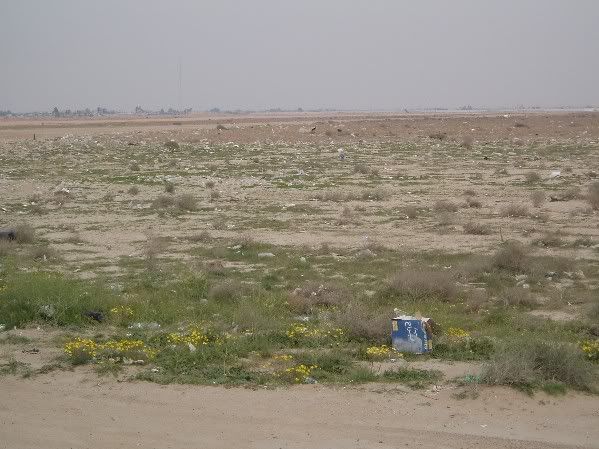 The Iraqi countryside near Baghdad....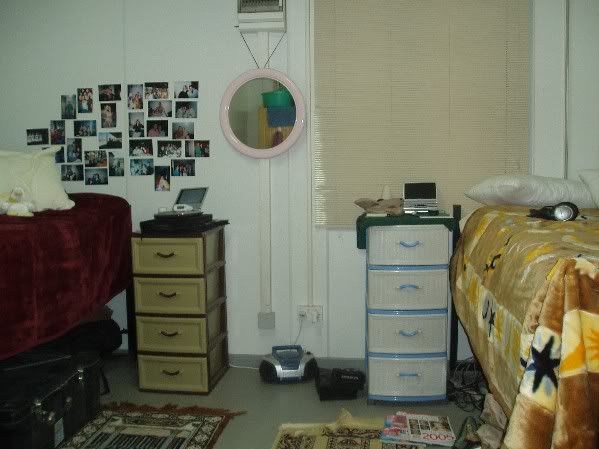 Her room....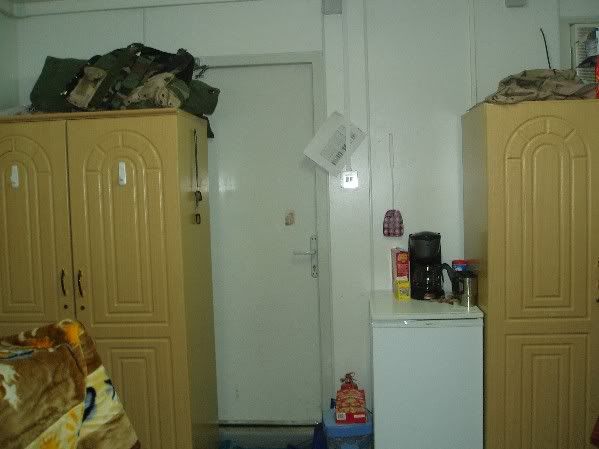 The other side of her room...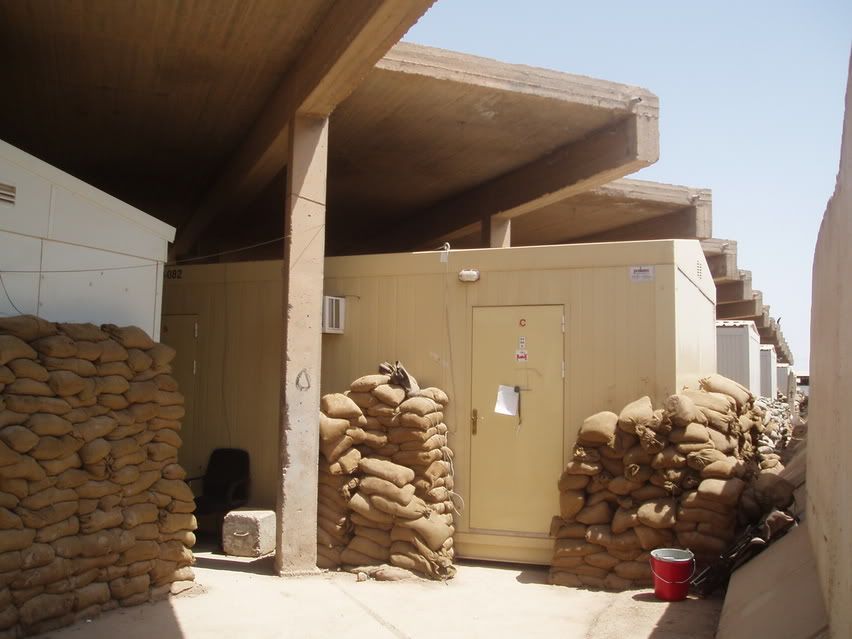 The outside of her room.....
Here's a couple more photos...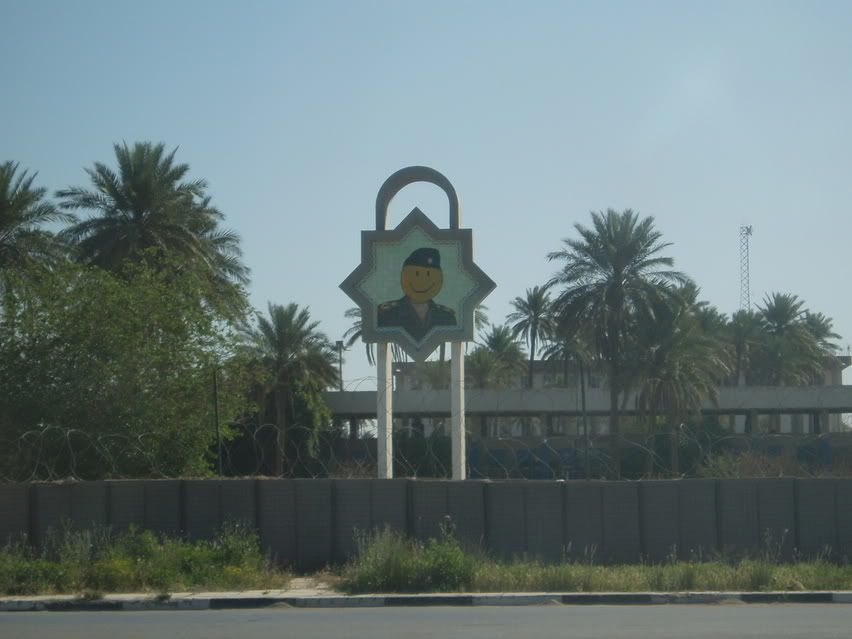 Picture of Saddam :)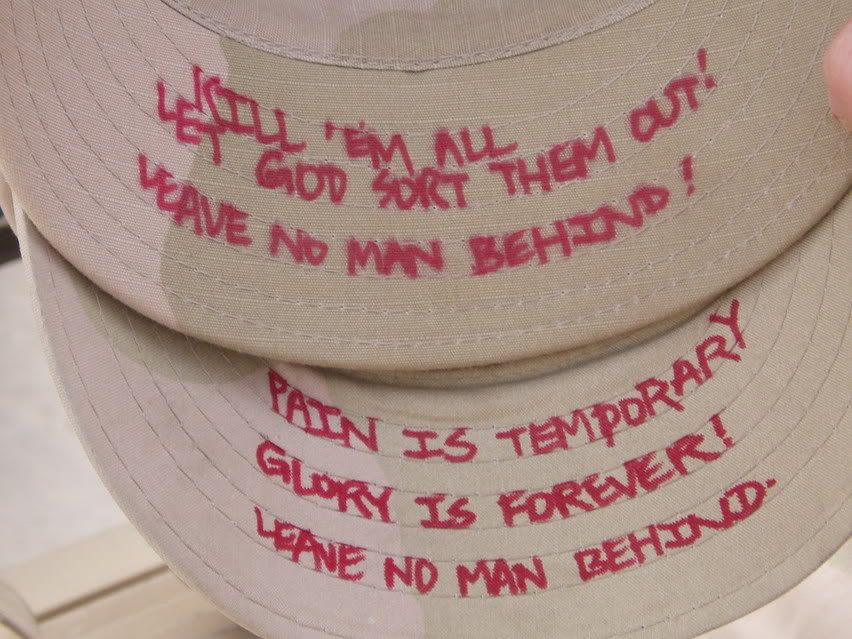 A couple hats...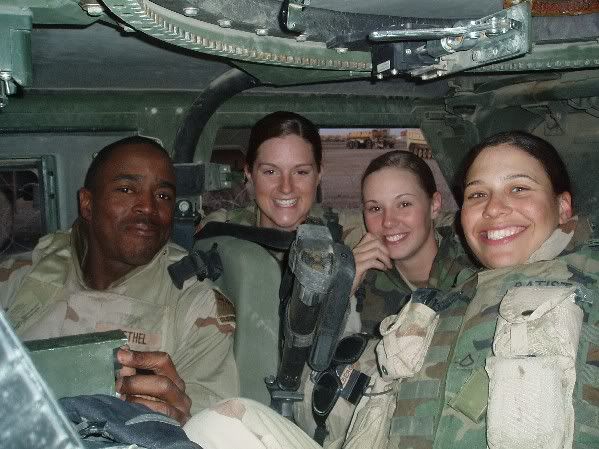 Inside a humvee...(2nd left)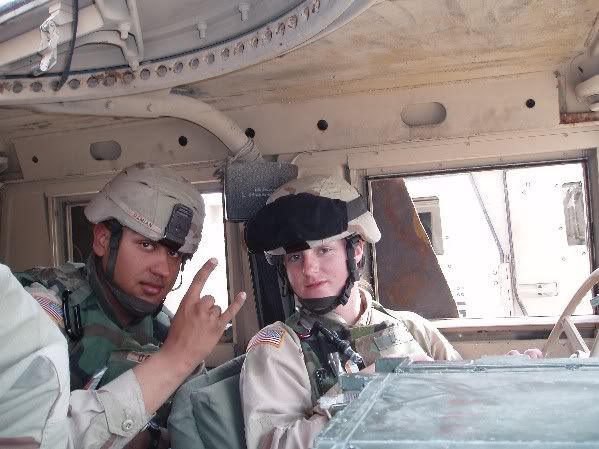 Driving her humvee.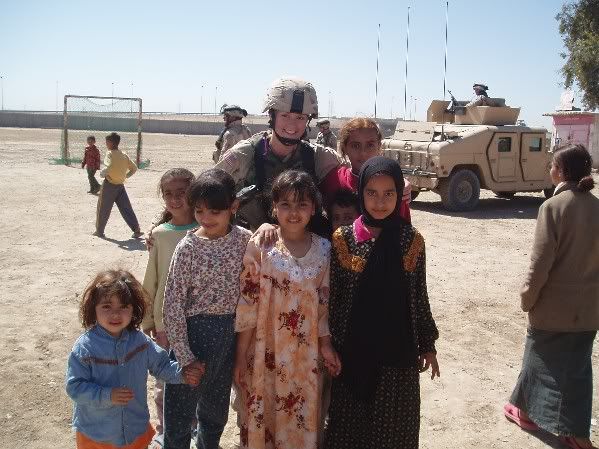 More Iraqi children.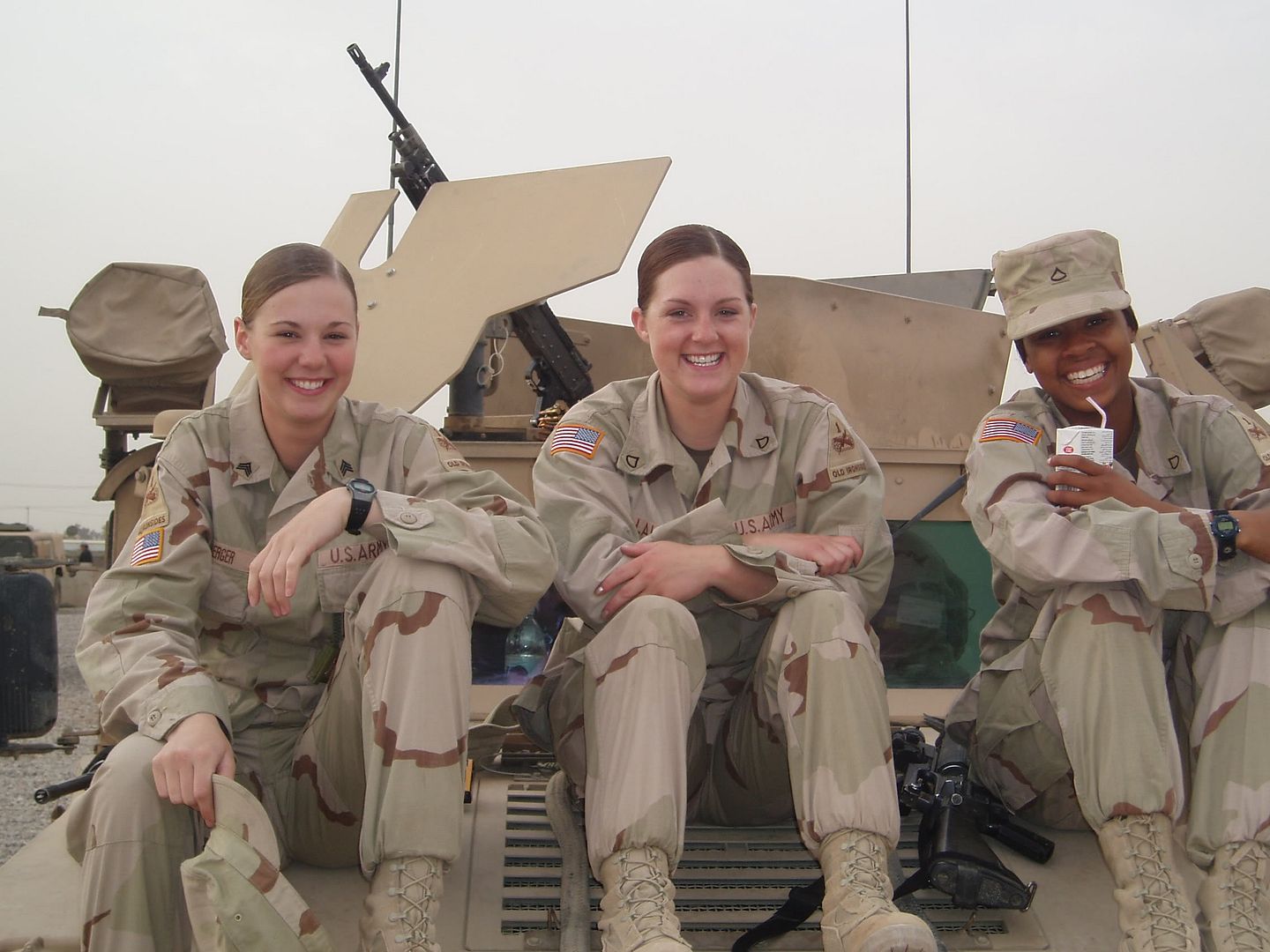 In the center....
Her and her group are doing very good, there have been a couple casualities, but they are positive and keep to their mission. Since they've been patrolling 24/7 in their section, IED's have dropped to zero! Whoo hooo! It's tiresome, it's dirty, it's long, it's their job. Your prayers and support mean the world to all of them. She often talks about FR and all the folks here who support them. The next report I'll post is will be from the Toby Keith concert at the Baghdad International Airport.... So far, her leave is scheduled for August, her sister's wedding, looks like it will happen, unless something dramatic happens, so, we're all looking forward to her coming home in the next month or so.... Pray for our military, they are the backbone of this country!

My Soldier arrived home on leave from Iraq today!
Many of you know I have a daughter serving in the army in Iraq who JUST ARRIVED HOME from Iraq this afternoon! Just in time for her sister's wedding this Saturday.
A little background, they deployed February 1, 2005, the brigade's second tour in Iraq, my daughter's first. She called a couple weeks ago to let us know she was able to secure a leave to attend her sister's wedding. As you can imagine, we were all thrilled at her pending homecoming. But, she wasn't sure of her exact leave date. As the time inched closer and closer, she finally called to let us know, she'd be leaving on Saturday morning (August 6th), it usually takes 2-4 days to arrive to the States depending upon transportation and such. She thought she might be able to call from Kuwait with more details, but, for sure, she'd call from Atlanta or Dallas with her final flight times.
So, we were geared up for the wait mode. We waited and waited and waited, Sunday, then Monday, then Tuesday. We still hadn't received any calls. Finally, Tuesday morning she called to let us know they were in Kuwait. They were delayed for almost 72 hours in northern Iraq due to a huge sandstorm. She said she'd call as soon as she got more information. Early Wednesday morning, 1:30 AM, she called from Germany, and told us, she'd be flying in at 4:00 pm on Thursday. Finally, we were going to reunite!
This morning, we were going about our usual routine, and anxiously awaiting her arrival, when she called at 9:45 AM. She was going to arrive at 11:40 AM; she got an earlier flight. Well, we called everyone who was going to the airport and told them, change your plans, our soldier snagged an earlier flight.
There were 6 of us able to get there at the last minute. When we arrived, we checked the arrival board, and guess what? The flight was delayed until 1:47 PM. So, off to Burger King for lunch and gas up the truck to kill time until her flight arrived.
Finally, after waiting and waiting and waiting since Saturday morning ... It was 1:46 ... 1:47 ... 1:48 ... 1:49 ... 1:50 ... I don't know why they don't have a special rule about military families and let us go to the gate ... 1:51 ... 1:55 ... 1:57 ... 1:59 ... What if she's not on this flight ... 2:01 ... 2:02 ... 2:03 ... 2:04 ... 2:05 ... 2:06 ... THERE SHE IS! OMG, you can't imagine how hard it is not to run through security to hug your kid! Well, I did cheat a little, but the security people were cool about it. THERE SHE IS! And what a hug she got! People all around saw, and there was applause, she's in her DCU's, she only has a backpack, but she's here and hugging her family!
All the crying and tears and hugs are finished, and now, it's off to the bridal shop for the bridesmaid fitting she doesn't know about. We lied and told her we bought her a cool dress for the wedding. We arrive at the shop and her dad and step mom are waiting in the parking lot. More hugs and crying and tears from all! What a wonderful sight to see your child who's in a war!
After that reunion, we all bombard the bridal shop. In all, a mom, 2 sisters, an 'adopted' daughter, her kid, a boyfriend, a dad, a step mom and our soldier. The dress shop knows we're bringing her in, and they know she just got off a plane. We phoned ahead to let them know we're coming. Plus, we'd been working with them since we found out our soldier was coming home and they went out of their way to work with us. But, I didn't realize the entire world would be showing up.
So, the alteration lady sets up a room for our soldier to try on her new "dress". We all walk over near there to wait. Our soldier was so excited; "I get to try on real girl clothes!" But, the surprise is on her. By now, the entire shop was watching the commotion we were making. There was no one doing anything else but watching and waiting for her reaction. How many soldiers from Iraq straight off the plane get fitted for a bridesmaid dress? Anyway, now the dress was brought in to her fitting room and everyone heard it, "I'm going to be in my sister's wedding?" "I'm going to be in my sister's wedding?" "I'm going to be in my sister's wedding?" "This is soooooo awesome!"
She was so surprised, the dress fit perfectly, all we needed was a hem. So, the alterations lady adjusted it. The dress will be ready tomorrow at noon. When I was wrapping up the paperwork, I asked the alterations lady, how much will this cost? She said, "no charge. This is a Thank You for daughter for serving."
So, this was our day. The next 14 days are going to be great. I'll try to update you all on new developments, photos, and possibly be able to convince her to post a thread herself. We'll see how the time goes. Thank you for letting me share my story.
More Photos of my soldier in Iraq (Lots of photos)
---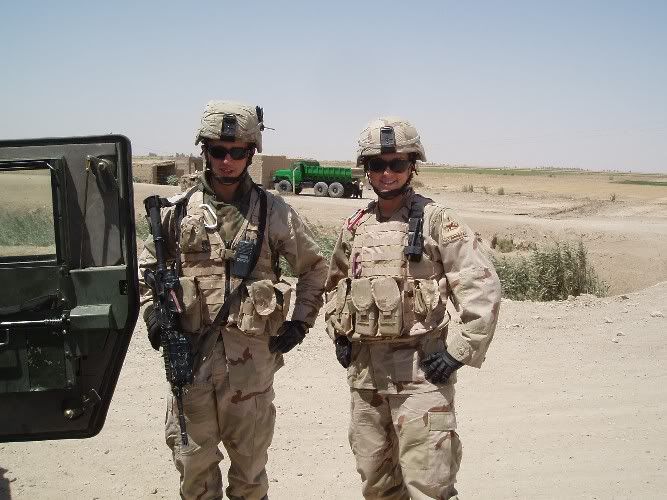 On the right.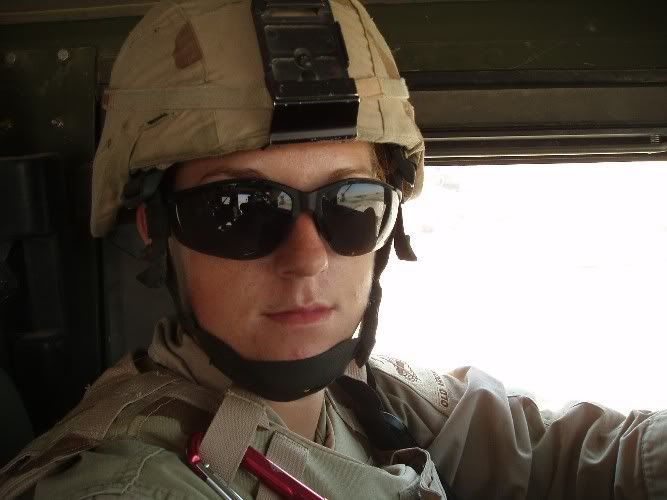 Driving her humvee.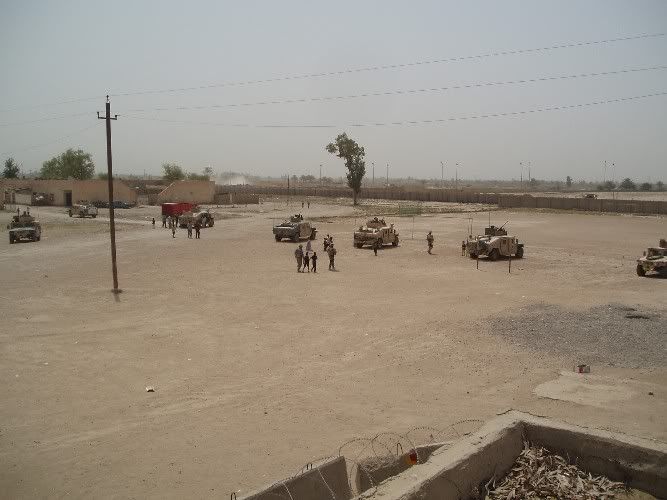 On patrol.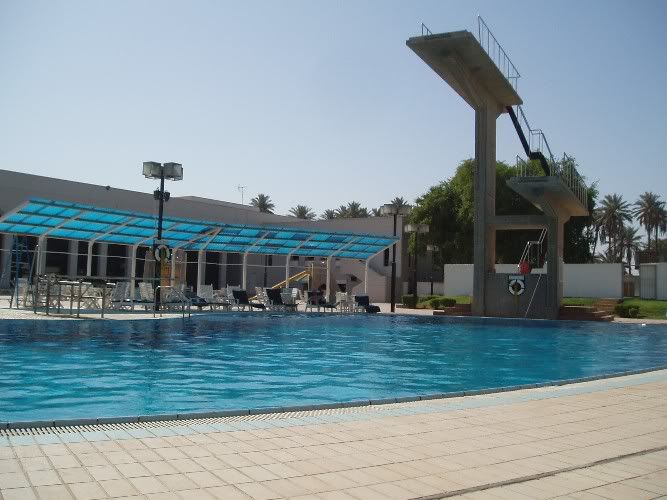 The pool at Freedom Rest, an old Republican Guard palace in Baghdad.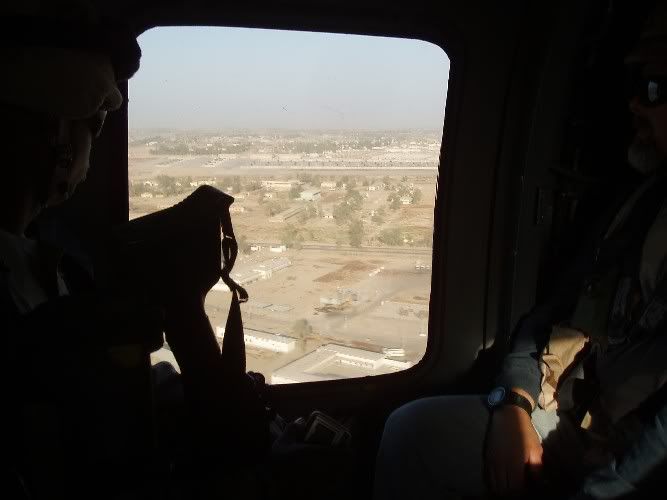 Aerial view.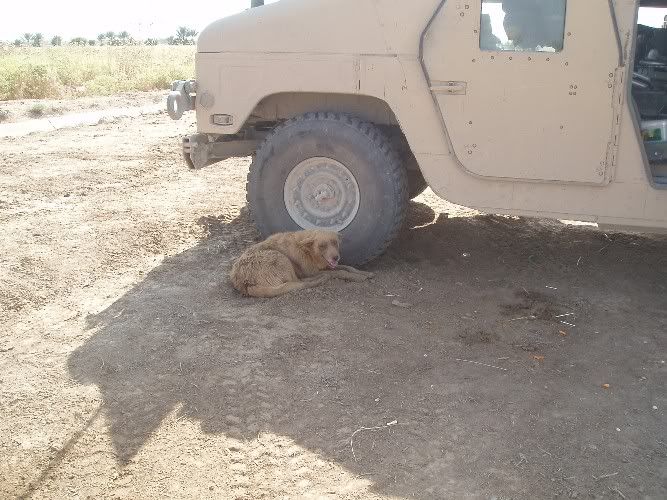 Craig, their adopted dog.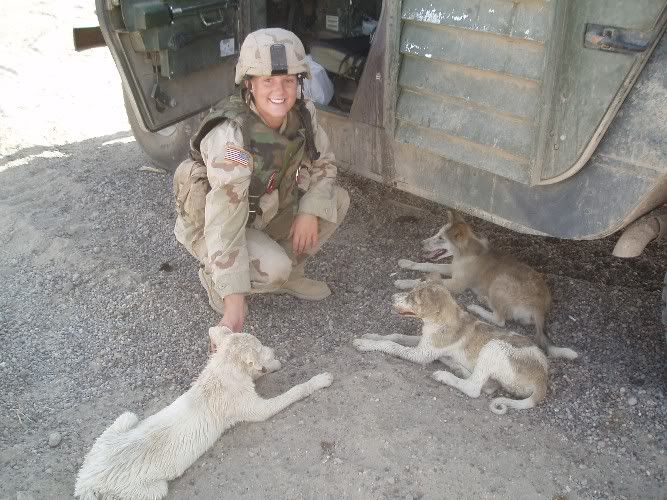 Stray dogs.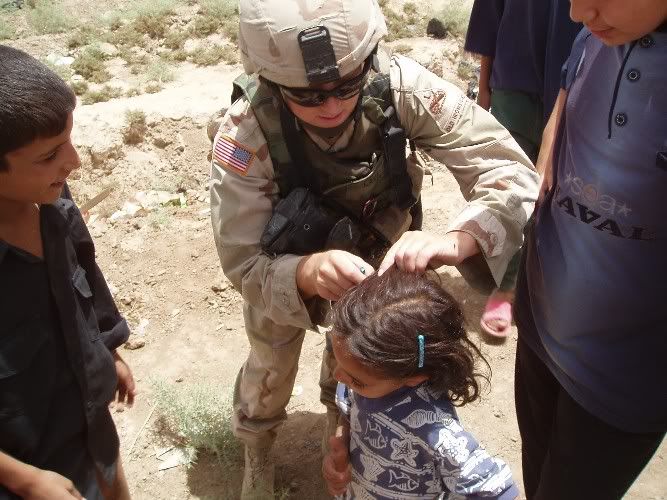 Putting barrettes in a little girl's hair.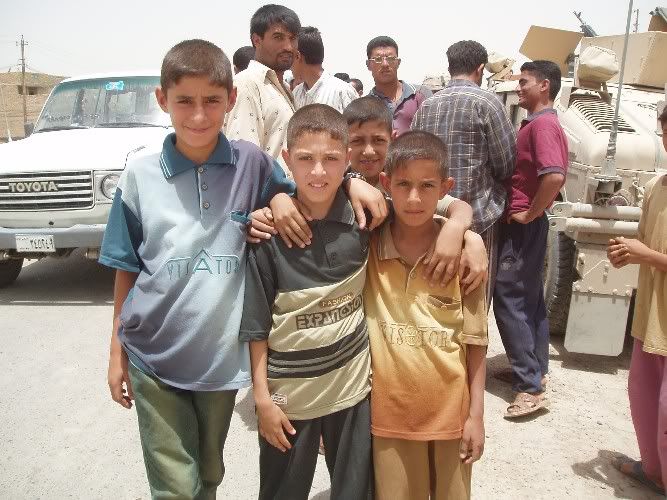 Her 'boyfriends'.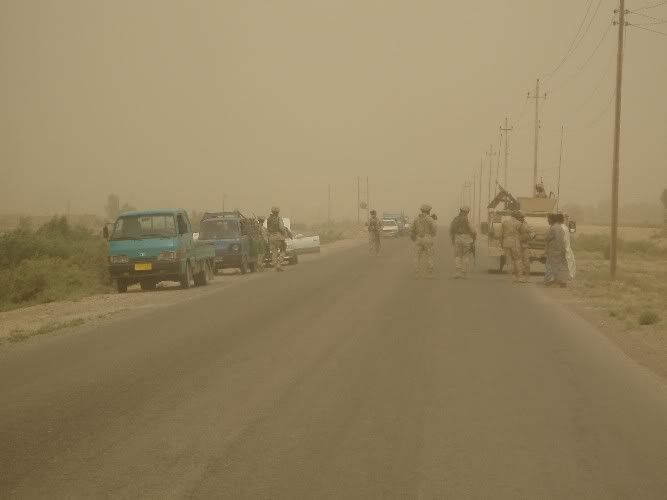 A sandstorm.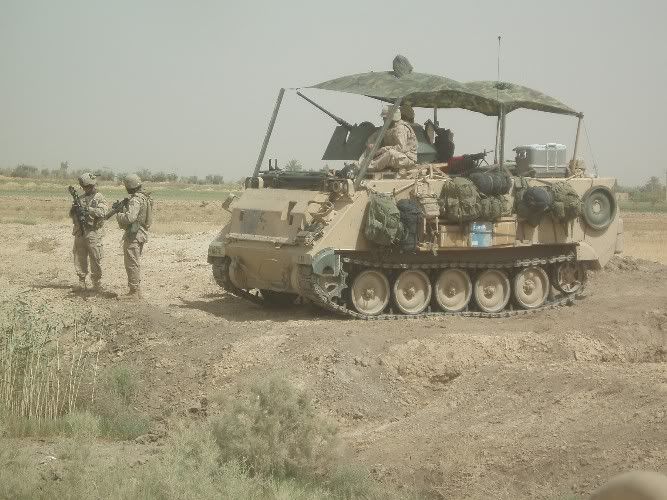 Home sweet home.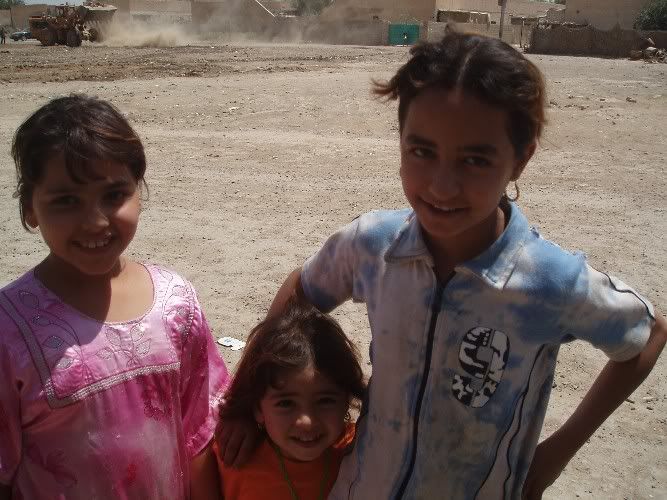 Nora, right and other girls.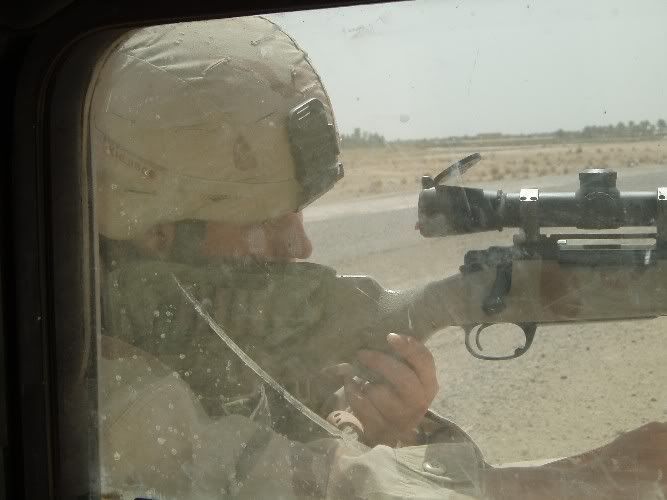 Checking weapons.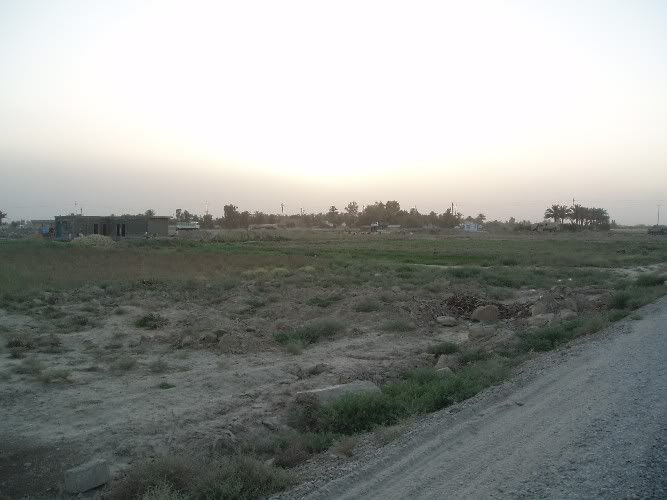 A village.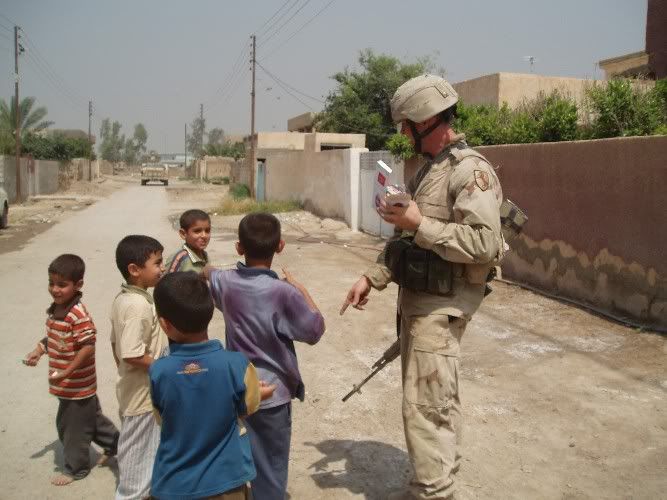 Soldier handing out chalk to boys.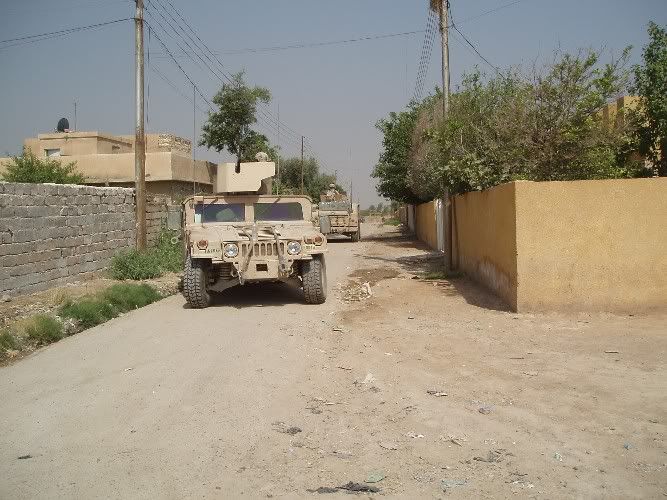 On patrol.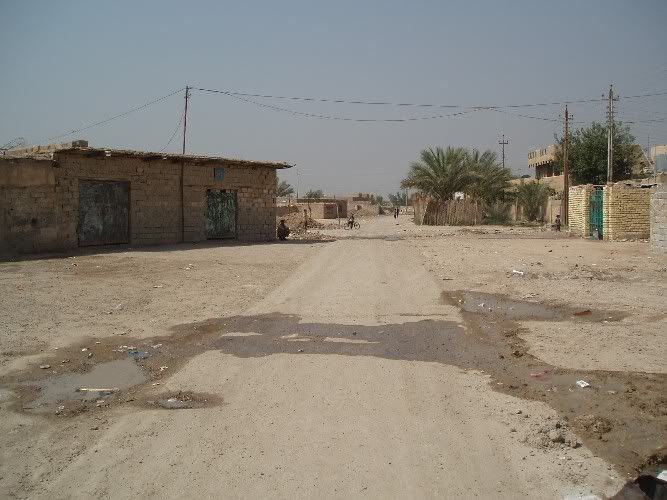 Another village.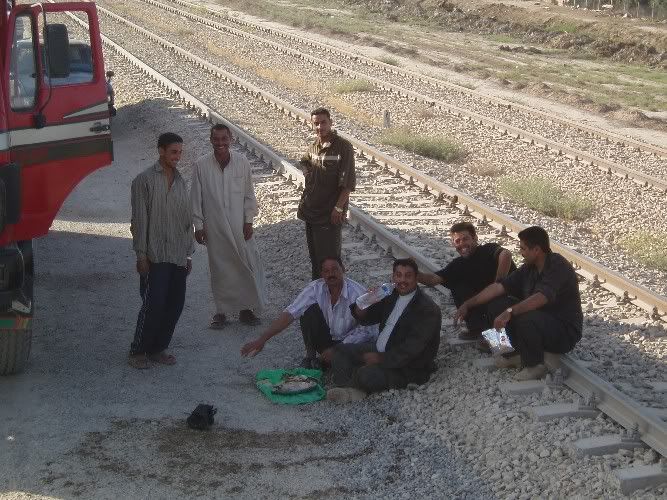 Iraqi's waiting to leave. They were stuck here for 10 hours.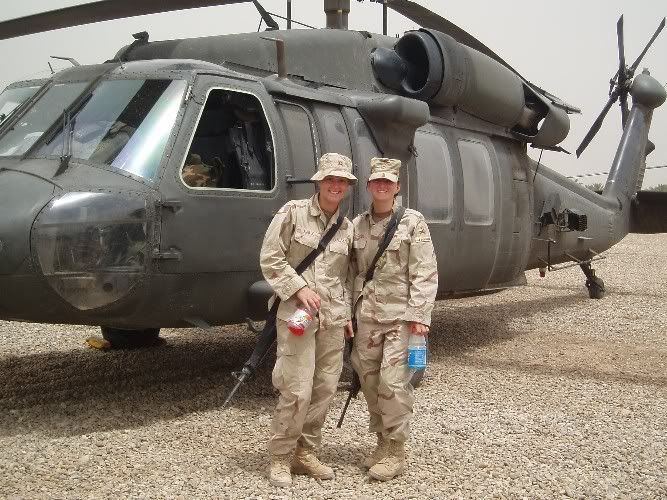 Going to the Toby Keith concert in Baghdad. (on left)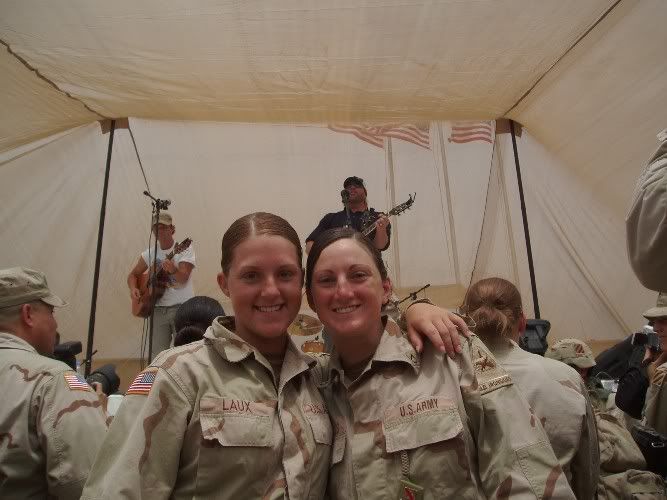 At the Toby Keith concert, nice seats.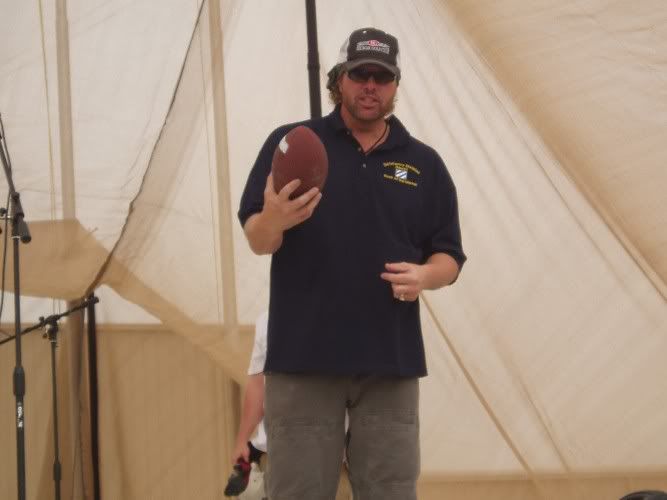 Toby Keith holds an autographed football signed by the six soldiers from her platoon who went to the concert.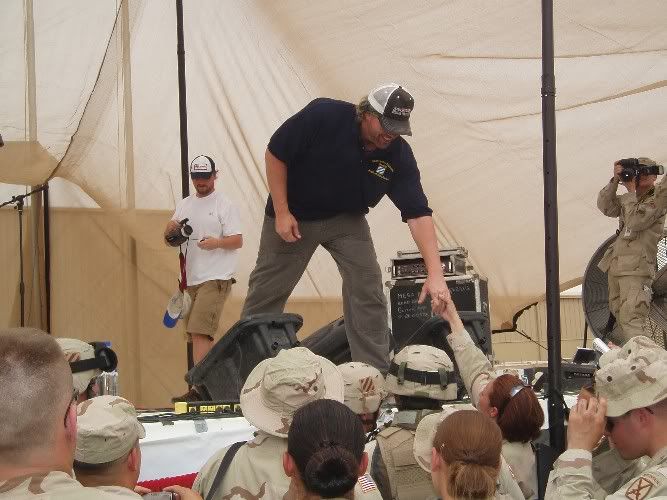 Toby Keith shakes hands with soldiers.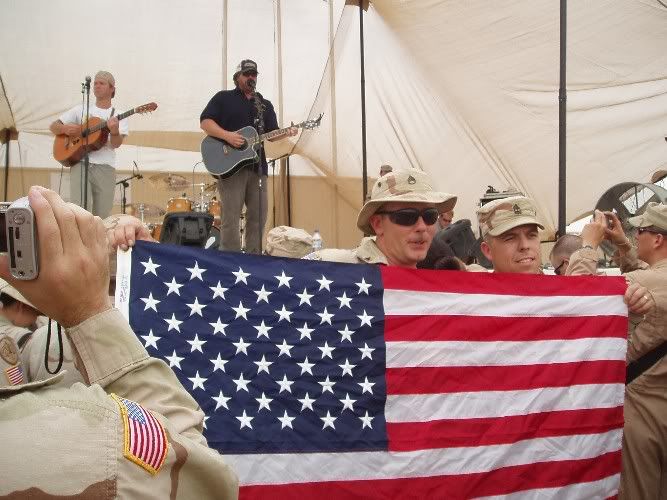 Toby Keith concert.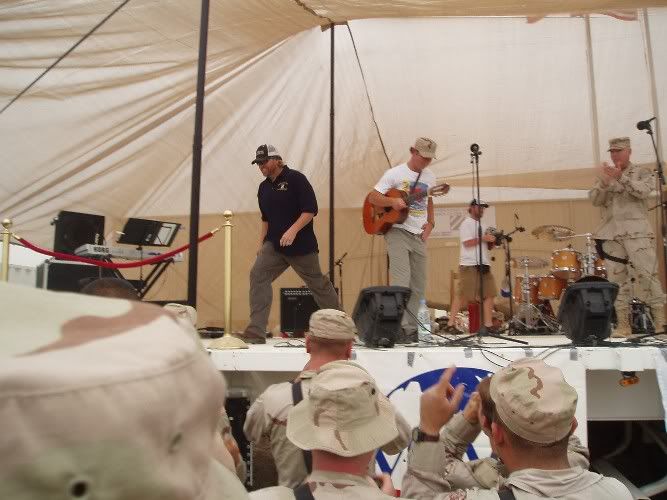 Toby Keith concert.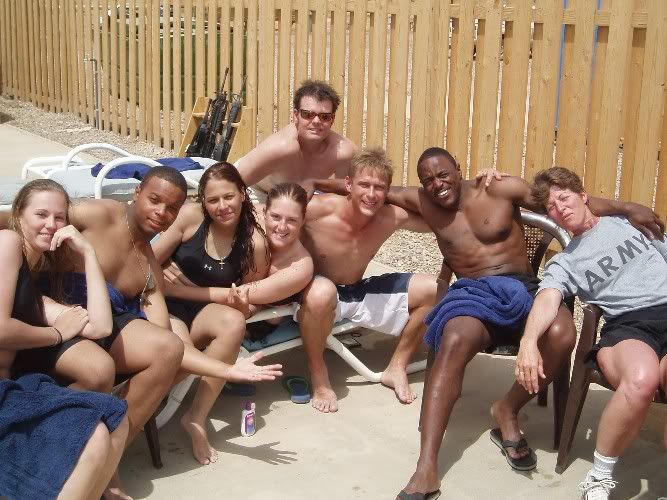 Hanging out at the pool on base (4th from left). The two white guys are from the Australian army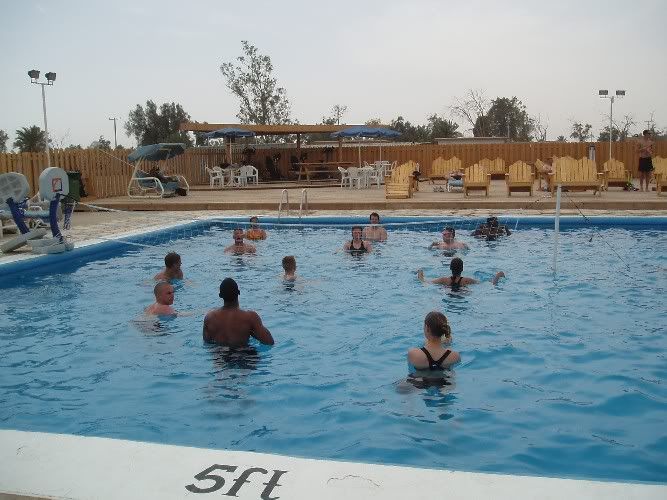 Taking a break from a long day's work.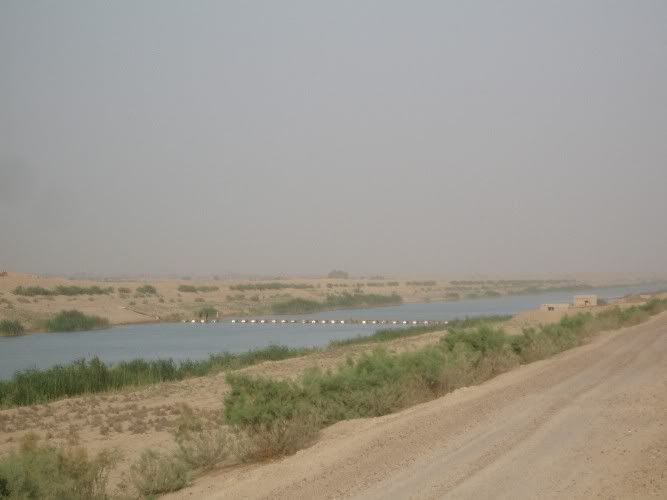 A canal. See the people crossing the bridge, it's the Grand Canal that irrigates the area.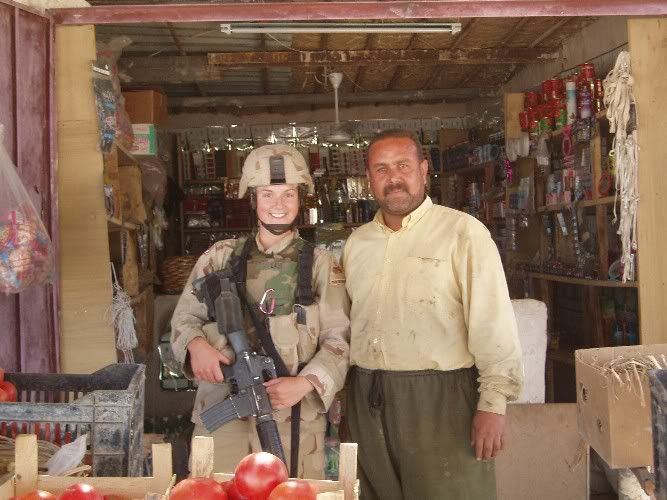 At a market.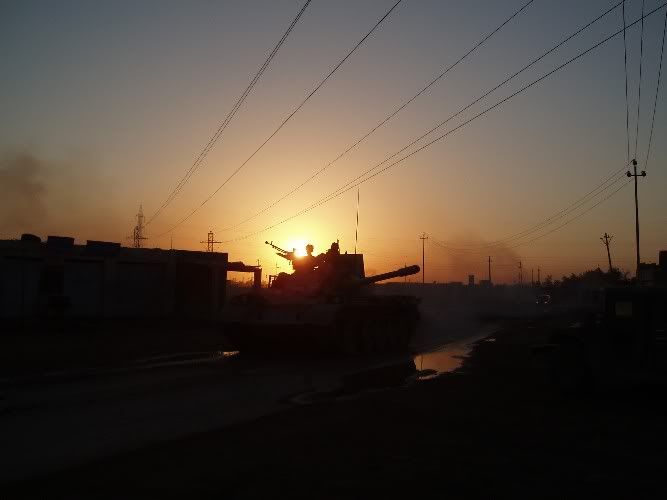 This is just a cool photo of her group.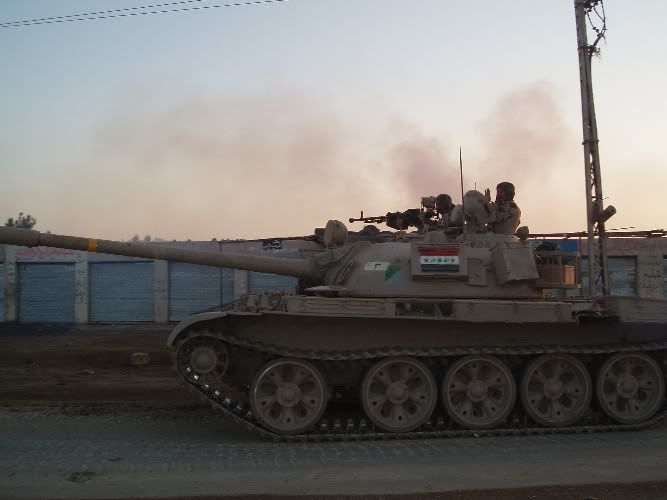 Iraqi's on patrol with her group.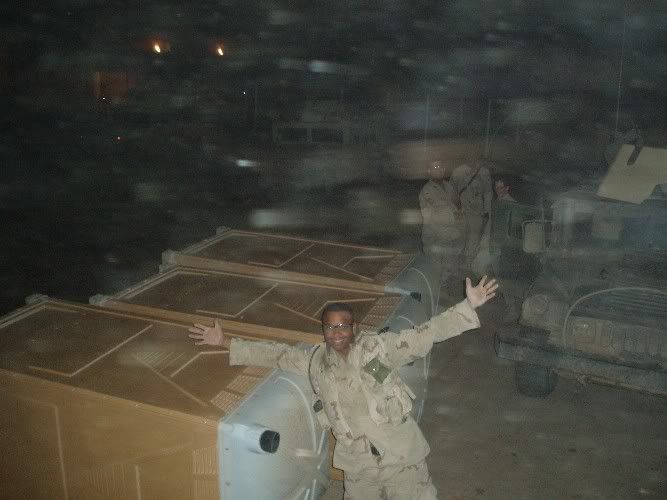 Sandstorm blew the porta-potties over.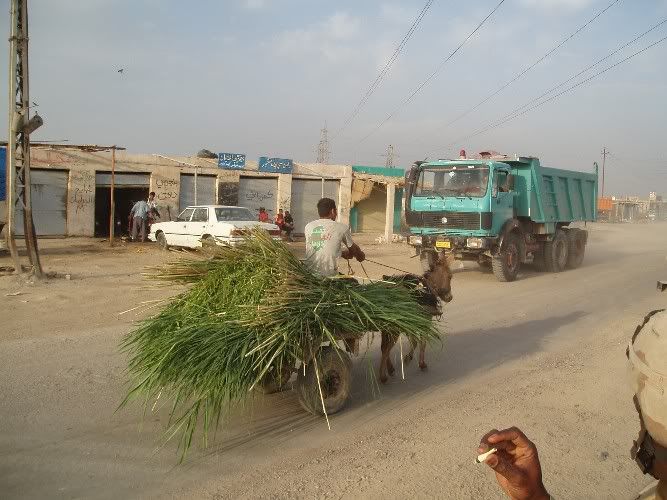 In a village.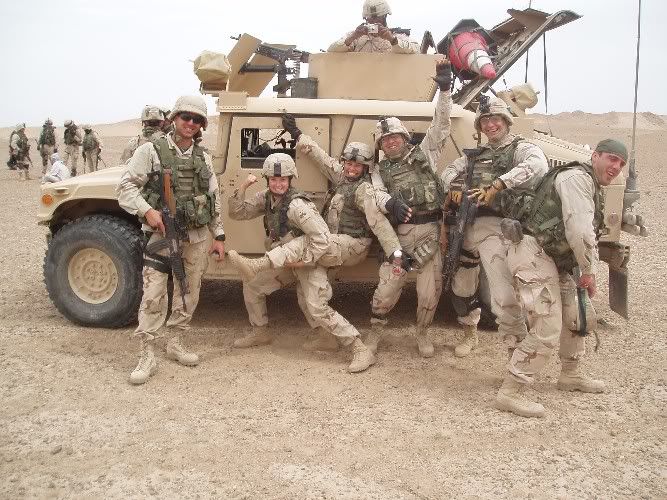 Just some wild and crazy soldiers. See the red cone?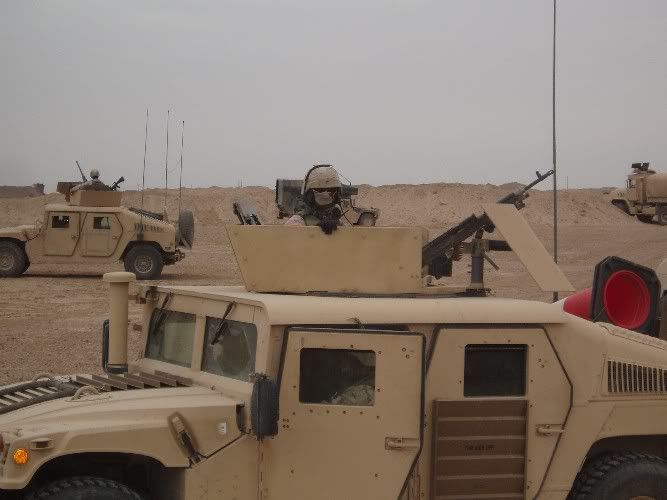 In the turret. Another shot of the red cone. Highly visible target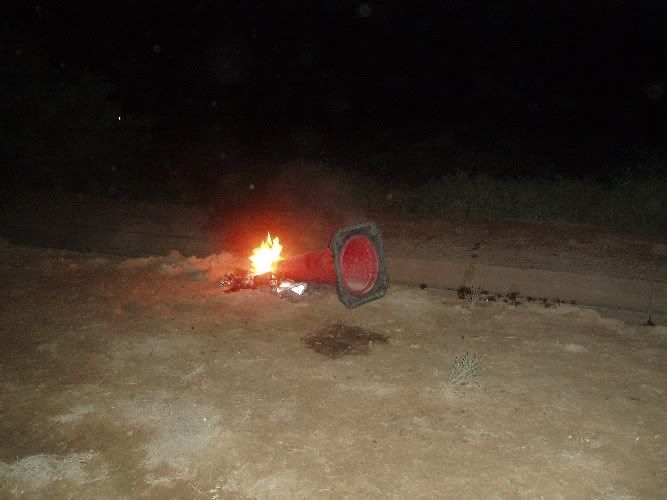 Tired of dragging the 'target' cone everywhere, they decide to burn it.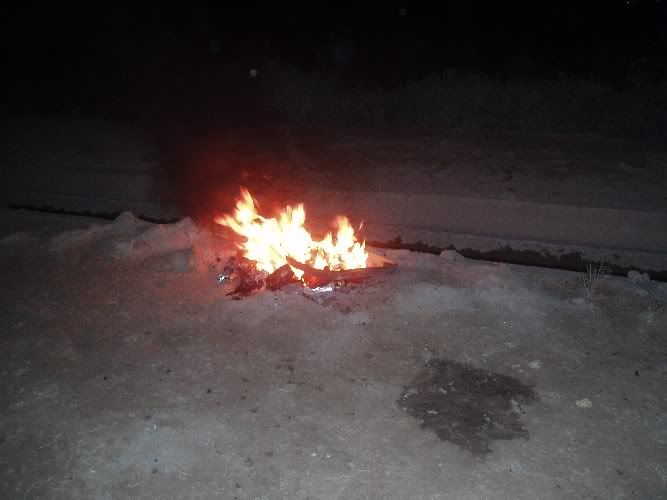 Cone on fire.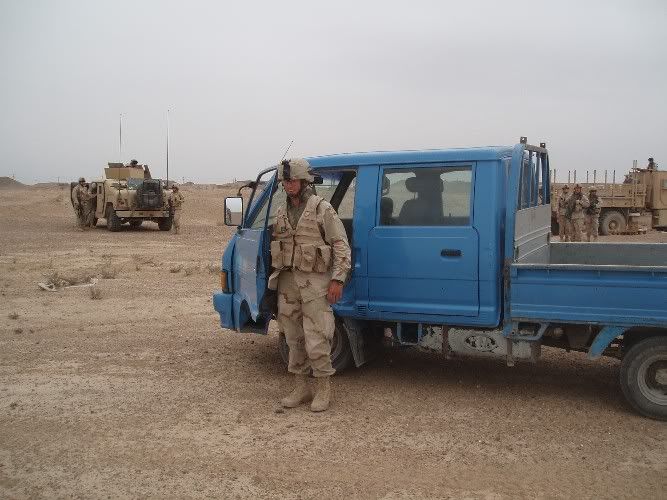 A captured truck. They call them Bongo's.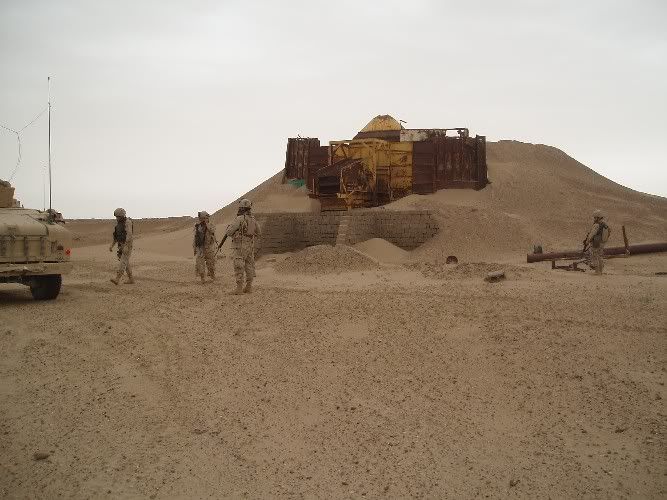 A quarry.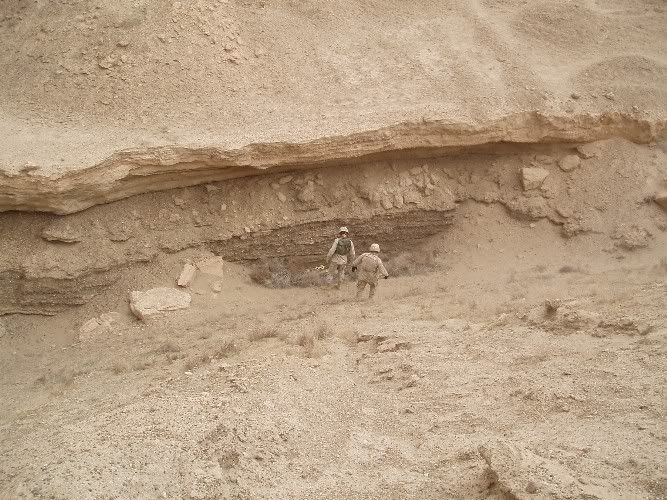 Inspecting the quarry.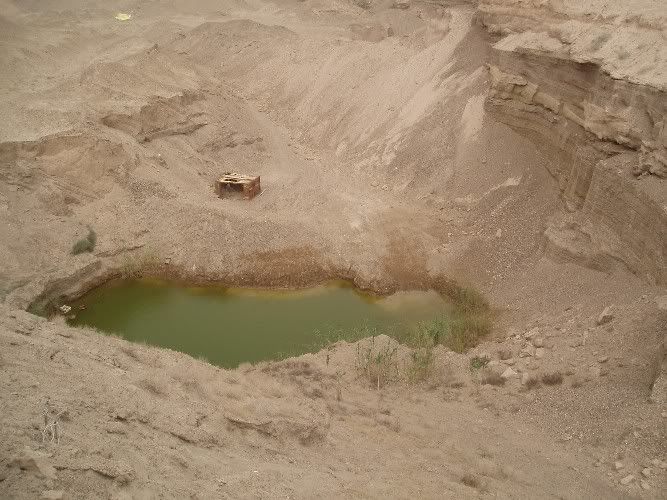 Weapons cache found buried in the water.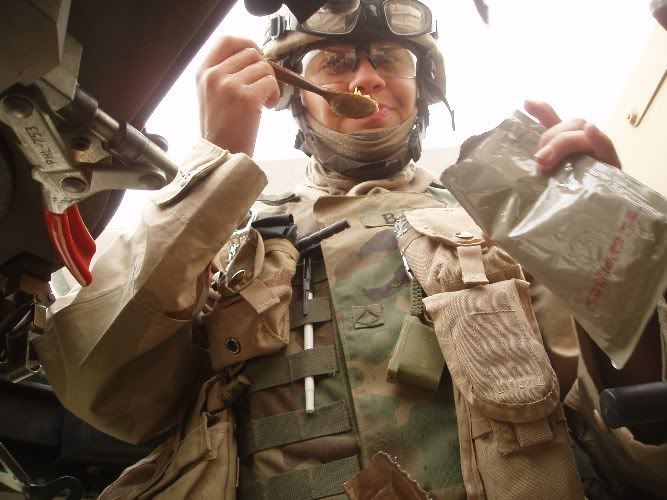 Eating dinner.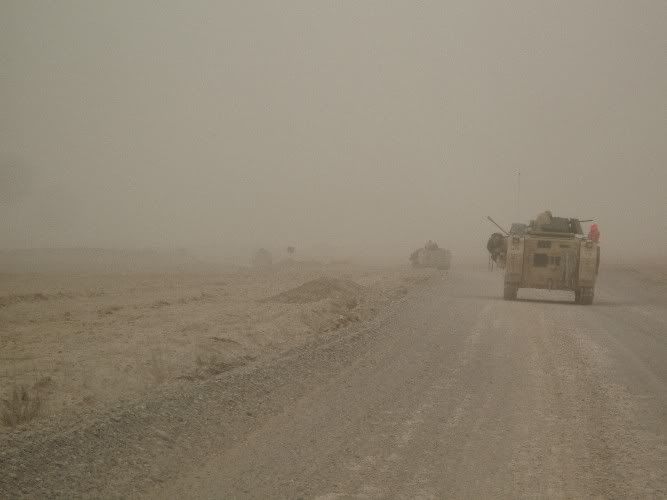 Another sandstorm.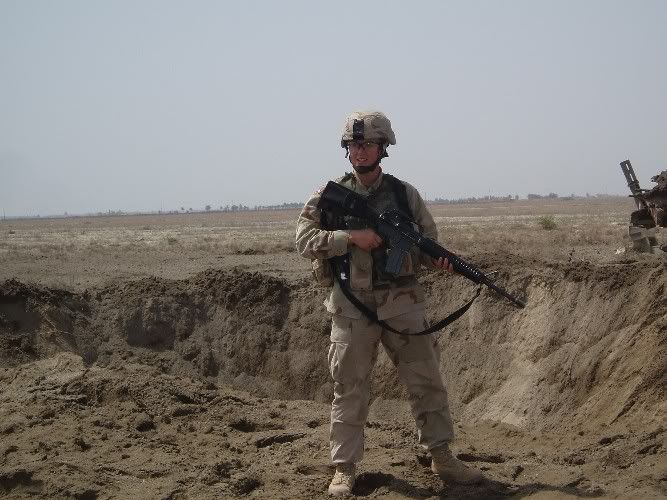 A bomb crater.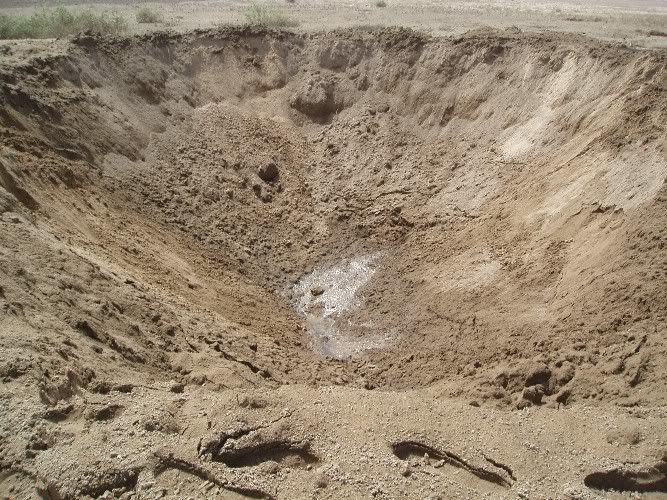 The crater was so deep, it drew water.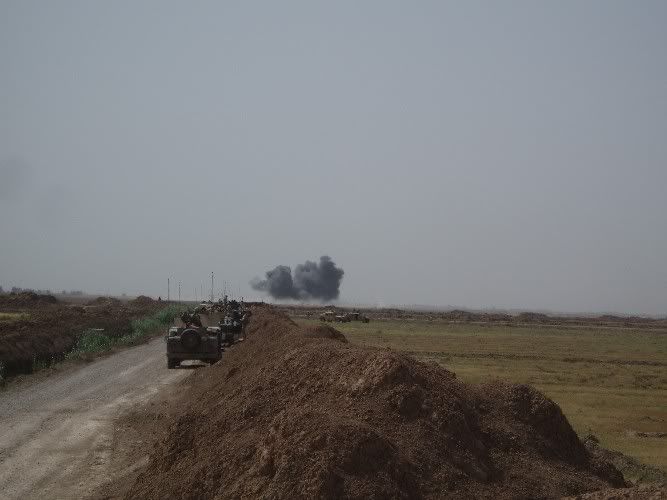 Air support.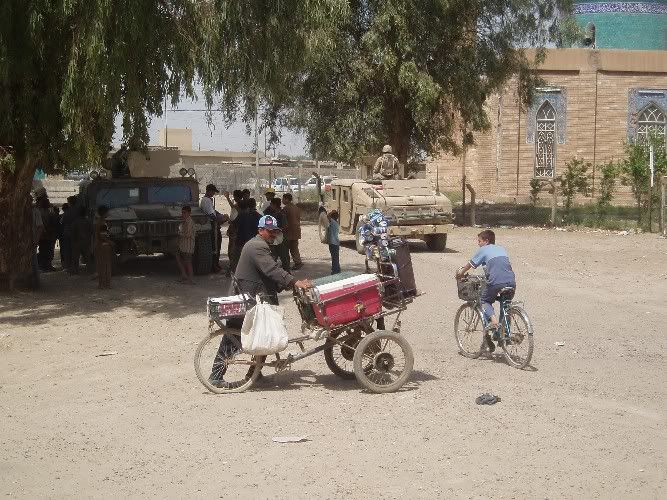 The Iraqi who sells cold sodas to the troops in one village.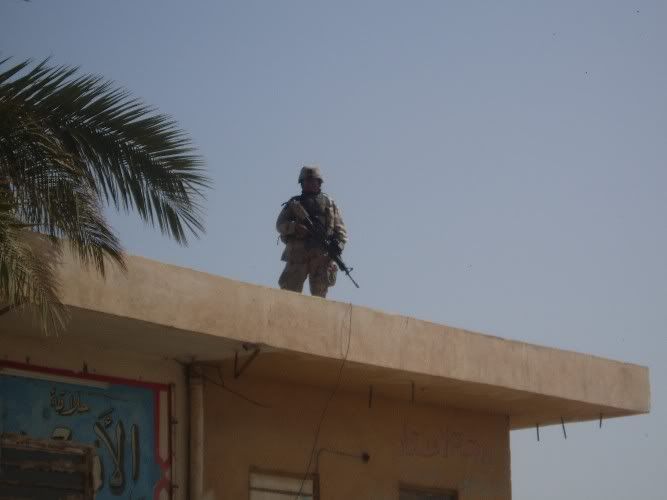 Standing guard.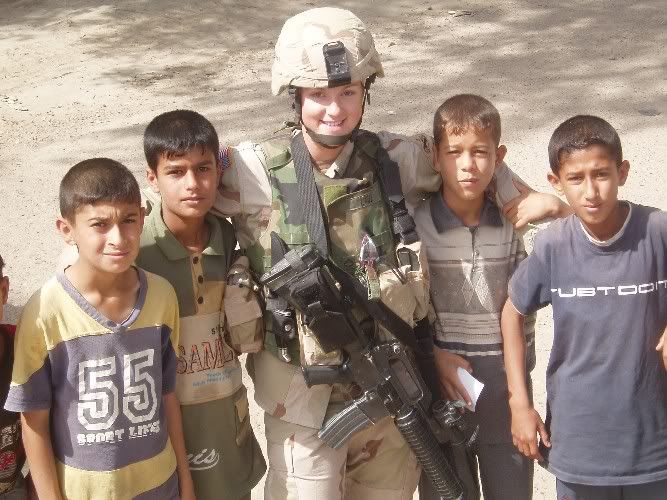 Her 'boyfriends'.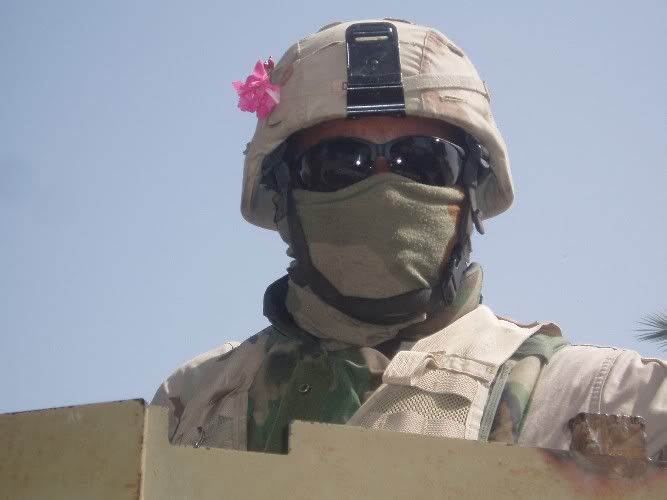 The softer side of men.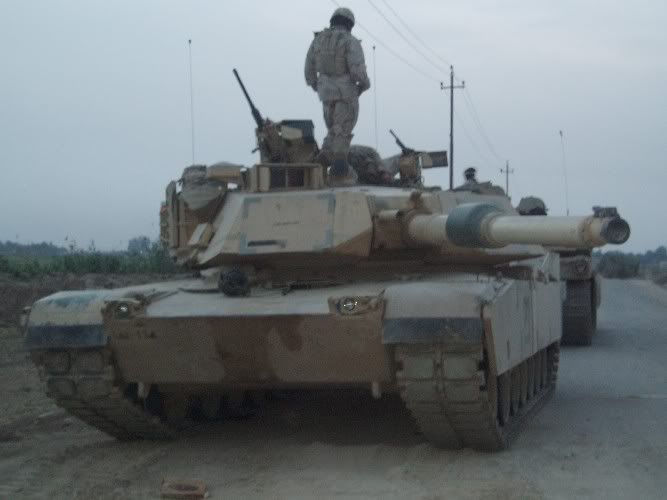 Just a photo of a tank.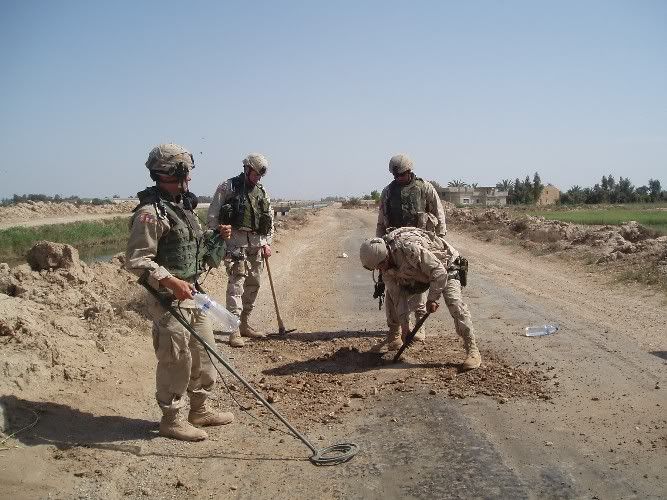 IED patrol.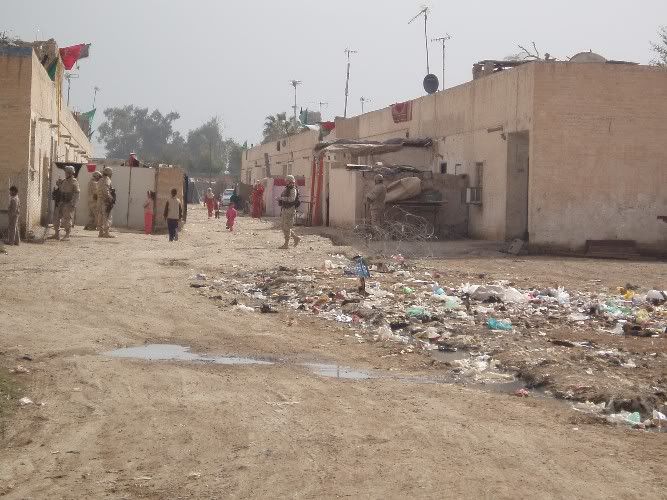 A village.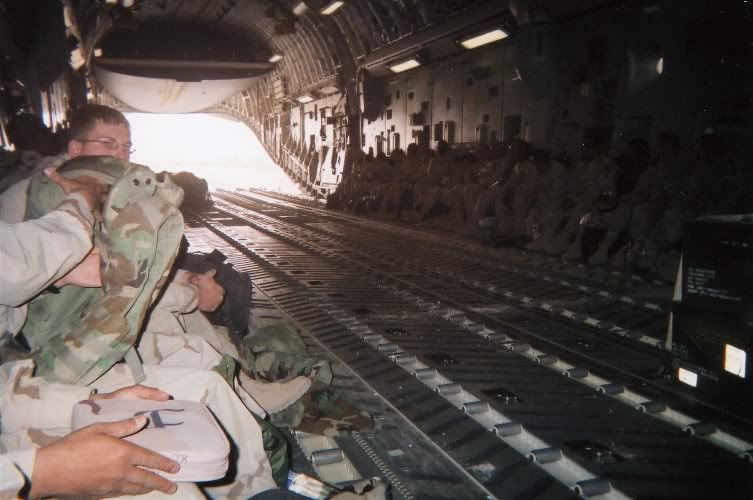 Heading home for leave.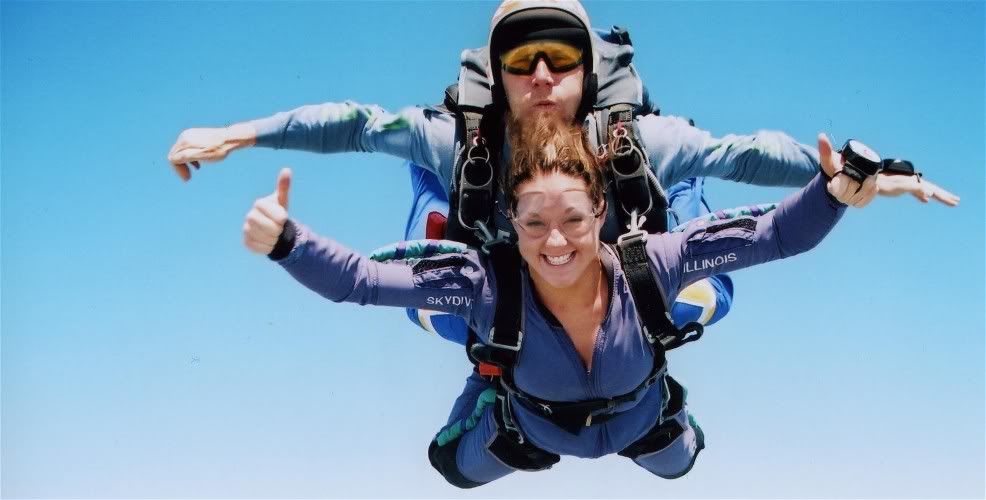 On leave.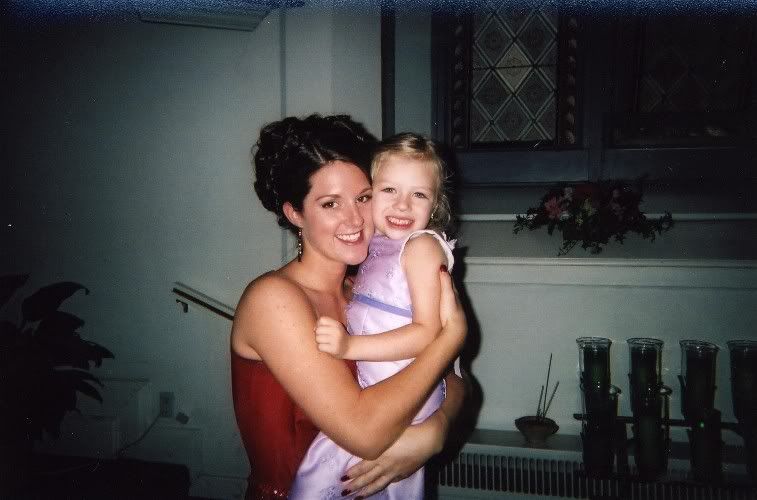 ON leave at her sister's wedding. She cleans up nice.


---
TOPICS: Front Page News; News/Current Events
KEYWORDS: iraq; militarywomen; oif; oifveterans; veteransday; wot
---
---
---
---
---
---
---
---
---
---
---
---
---
---
---
---
---