---
It is probably the worst secret because I have had maps and how many bombs each NATO base have for almost three years.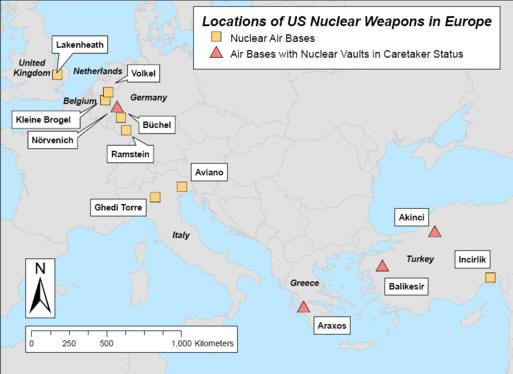 ---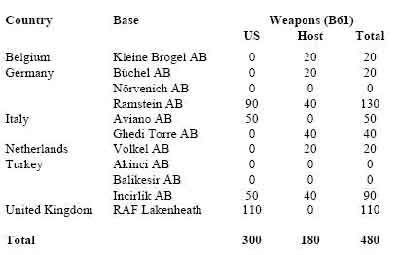 2
posted on
12/02/2009 8:04:57 PM PST
by
ErnstStavroBlofeld
("We will either find a way, or make one."Hannibal/Carthaginian Military Commander)
---
To: sonofstrangelove
B61's...I used to load those things on carrier planes...They always looked like something designed by a science fiction writer or something.
Kind of like if you asked a kid to draw a picture of a nuclear bomb, they would draw a B61 without ever having seen it.
---
To: sonofstrangelove
The Federation of American Scientists believes that there are some 200 B61 thermonuclear gravity bombs scattered across these four countries.>>>>>>>>>>>>>>>>>>
And well they should be. Soon the world will see an Iran with nuclear bombs.
We soon will be back to MAD.

10
posted on
12/02/2009 8:36:30 PM PST
by
Candor7
((The effective weapons Against Fascism are ridicule, derision, and truth (.Member NRA))
---
To: sonofstrangelove
Bring them all home, together with the vast majority of US servicemen. Let EU spend their own money on defense, it's way past time.
---
FreeRepublic.com is powered by software copyright 2000-2008 John Robinson