---
To: null and void
WHOOPEE!!!
How awesome is that? She hung it right out there and tied it to Trig. There is NO ARGUMENT against that. No one can call her a "conspiracy theorist" because they did it TO her. I LOVE this woman.
GO SARAH!!!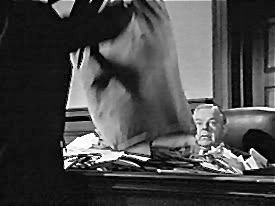 Free Republic's Rino Free America Project (letter and comnments)

RINO FREE AMERICA PROJECT By Request (Warning, graphics intensive.)

RINO FREE AMERICA PROJECT on FACEBOOK
4
posted on
12/06/2009 11:11:38 PM PST
by
MestaMachine
(Your CORE is the path you walk. RINOs don't walk paths, they build roads to nowhere..)
---
To: MestaMachine
Yes. She said questioning Obama's citizenship is as legitimate as pestering her to prove that Trig is her son.
So, do you think it was acceptable to question whether Trig was her son, and to force her to produce a birth certificate? Because that is what this argument says.
Meanwhile, here is what Palin said about Obama and citizenship, under the heading Stupid Conspiracies:
Voters have every right to ask candidates for information if they so choose. I've pointed out that it was seemingly fair game during the 2008 election for many on the left to badger my doctor and lawyer for proof that Trig is in fact my child. Conspiracy-minded reporters and voters had a right to ask... which they have repeatedly.

But at no point – not during the campaign, and not during recent interviews – have I asked the president to produce his birth certificate or suggested that he was not born in the United States.
So, either Palin believes Obama is a citizen, and thinks the question is useless, or she doesn't, but has no interest in getting to the truth.
In any case, it is clear that Palin has absolutely NO INTEREST in asking Obama to show us his birth certificate. Which puts her squarely with most every other elected republican.

---
FreeRepublic.com is powered by software copyright 2000-2008 John Robinson