---
To: bogusname; All
WHY should we question Obama's Eligibility and Loyalty to the US?

Is it because of his:
1) British citizenship, then later his Kenyan citizenship?:


"When Barack Obama Jr. was born on Aug. 4,1961, in Honolulu,
Kenya was a British colony, still part of the United Kingdom's dwindling
empire. As a Kenyan native, Barack Obama Sr. was a British subject
whose citizenship status was governed by The British Nationality Act of 1948.
That same act governed the status of Obama Sr.'s children.


2) Or his Indonesian citizenship (Obama adopted the surname and citizenship of his step-father Lolo Soetoro)?: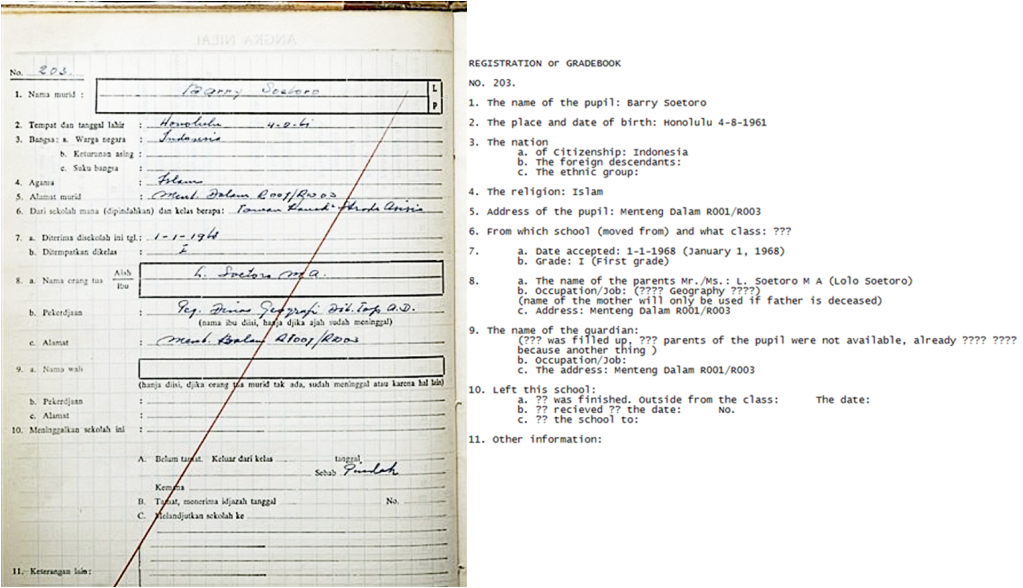 3) OR current examples of his acquiescence of American sovereignty to other nations?: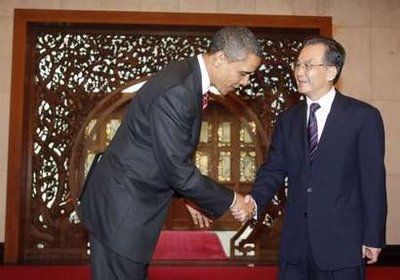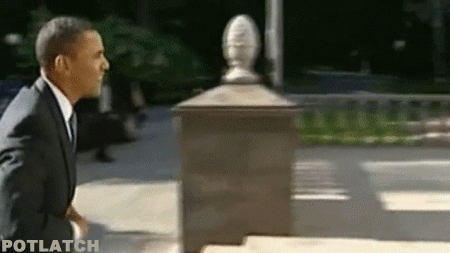 ---
To: BP2
---
To: BP2
1) Citizenship of other countries is irrelevant to US citizenship.
2) The problem is that Obama is not responsible for any decisions his parents/guardians made on his behalf with respect to citizenship. He continues to possess US citizenship by virtue of his birth, until and unless he renounced it as an adult.
---
To: BP2
A little snip from Apuzzo's site, if you go there he explains everything in detail in layman's language:
Hence, if Obama was not born in the United States, under the Fourteenth Amendment he is neither a United States citizen by birth on United States soil nor one by naturalization. (There is no existing evidence that Obama was ever naturalized.) Nor would he qualify to be a United States citizen by any act of Congress by being born abroad to a United States citizen parent. If this scenario were proven to be true (being neither a born nor a naturalized citizen), it can be reasonably argued that Obama is an undocumented alien. Obama has refused to release his identify documents to the public which causes such theories to exist. It is this reason which shows the importance of the American people being able to access Obama's records (birth certificate, travel, education, and employment records) to intelligently learn his exact citizenship status. Surely, the United States cannot have a possible undocumented alien be its President. People must keep pressing Obama that he releases his personal documents so that they may at least learn that the President is at least a "citizen of the United States" which again still does not make him an Article II "natural born Citizen."
---
To: BP2
I don't think he was just bowing to the Saudi, it sure looks like he kissed his hand to me. In the other 3, his legs are straight and he bows, with the Saudi it looks like he almost kneels and kisses his hand, and they all seem to be looking at something. Maybe that's why Sarkozy is laughing.
30
posted on
12/07/2009 8:51:55 AM PST
by
mojitojoe
("Medicine is the keystone of the arch of socialism." - Vladimir Lenin)
---
FreeRepublic.com is powered by software copyright 2000-2008 John Robinson