---
To: Telepathic Intruder
I agree with that. But what about "Schrödinger's cat" theory?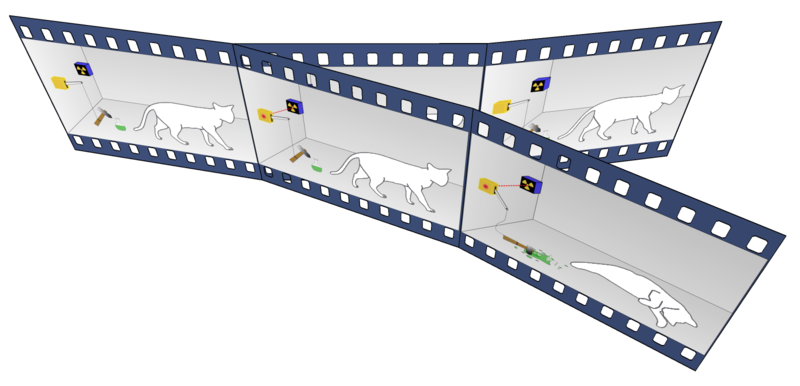 9
posted on
12/18/2009 12:55:18 AM PST
by
ErnstStavroBlofeld
("We will either find a way, or make one."Hannibal/Carthaginian Military Commander)
---
To: sonofstrangelove
The definitive information about the cat's future life or lack thereof is not visible to us as trapped within the confines of this space-time continuum, but that does not mean there is no being that does have it.

12
posted on
12/18/2009 12:58:51 AM PST
by
HiTech RedNeck
(I am in America but not of America.)
---
To: sonofstrangelove
Well that's slightly different, a split-universe theory. For every random quantum fluctuation, the universe splits and all possibilities are ultimately played out. However, I hate the thought of a universe where certain things that could have happended, actually did. But maybe that's offset by the possibility of another universe where I won the mega-lottery. By the way, these ideas of multiverses and split universes are just hypothetical at best, but interesting to think about.
20
posted on
12/18/2009 1:25:51 AM PST
by
Telepathic Intruder
(The right thing is not always the popular thing)
---
FreeRepublic.com is powered by software copyright 2000-2008 John Robinson