---
---
To: All
SNIPPETS from the link in post no. 1:

SNIPPET: "A jury heard how he boasted to a string of women on dating websites of being a 'terrorist' and a 'sniper' and how he 'loved' to see Jews and Americans killed."
SNIPPET: "Lusha was convicted of possessing 71.8 litres of petrol, computer documents called Ragnar's Detonators and The Bomb Book, and video films called the Hezbollah Military Instructions Manual and Mobile Detonators.
SNIPPET: "Prosecutor Nigel Godsmark QC told the court that the Hezbollah instructional videos were in Arabic and advised how to make detonators, explosives, a missile and a suicide bomber belt."
Read more: http://www.dailymail.co.uk/news/article-1236301/Bank-blasted-giving-Al-Qaeda-terrorist-100-mortgage.html

---
To: Cindy
3
posted on
12/19/2009 2:35:16 AM PST
by
rabscuttle385
(Purge the RINOs! * http://restoretheconstitution.ning.com/)
---
To: AdmSmith; Berosus; bigheadfred; Convert from ECUSA; dervish; Ernest_at_the_Beach; Fred Nerks; ...
Albanian Krenar Lusha, 30, was given £93,000 after NatWest failed to complete full checks on his UK status. He used the cash to buy a house in Derby, where he stored bomb-making equipment and information on how to carry out attacks. The illegal immigrant also managed to get a UK driving licence, secure a £30,000-a-year engineering job and was even offered a second mortgage - which he declined. Lusha opened a NatWest bank account in 2000, soon after he sneaked into Britain on the back of a lorry. When bank staff were asked about its dealings with Lusha, one mortgage advisor told Preston Crown Court: 'He was just a pleasant natured person and there was nothing untoward.'
5
posted on
12/19/2009 5:30:23 AM PST
by
SunkenCiv
(My Sunday Feeling is that Nothing is easy. Goes for the rest of the week too.)
---
To: Cindy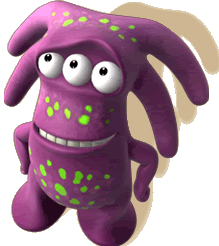 Ungland...
---
FreeRepublic.com is powered by software copyright 2000-2008 John Robinson