---
Clooney Organizing Telethon for Haiti (Smug Alert)
Variety ^ | Thursday, January 14, 2010 | Jon Weisman


Posted on 01/14/2010 5:51:50 PM PST by kristinn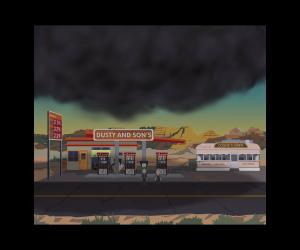 SMUG ALERT!
George Clooney is leading an effort to organize a Jan. 22 primetime telethon to raise money for aid to victims of the earthquake in Haiti.
The details of the telethon were in the embryonic stage as of Thursday afternoon, but the existing plan is for it to air from 8 p.m. to 10 p.m. Eastern. MTV Networks said it is collaborating with Clooney on the telethon, and HBO and CBS confirmed they are on board.

(Excerpt) Read more at variety.com ...
---
TOPICS: Foreign Affairs; News/Current Events
KEYWORDS: clooney; donate; georgeclooney; hait; haiti; haitianearthquake; haitiearthquake; haitiquake; haitiquake2010; haitirelief; haititelethon; hollywood; humanitarianrelief; mtv; mtvtelethon; southpark; telethon
---
---
---
---
---
---
---
---
---
---
---
---
---
---
---
---
---
---
---
---