---
To: Lando Lincoln; neverdem; SJackson; dennisw; NonValueAdded; Alouette; .cnI redruM; Valin; ...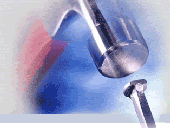 Nailed It!
This ping list is
not author-specific
for articles I'd like to share. Some for the perfect
moral clarity
, some for
provocative thoughts
; or simply
interesting articles
I'd hate to miss myself. (I don't have to agree with the author all 100% to feel the need to share an article.)
I will try not to abuse the ping list and not to annoy you too much, but on some days there is more of the good stuff that is worthy of attention.
You are welcome to browse the list of truly exceptional articles I pinged to lately. Updated on January 13, 2010. on my page.
You are welcome in or out, just freepmail me (and note which PING list you are talking about).
Besides this one, I keep 2 separate PING lists for my favorite authors Victor Davis Hanson and Orson Scott Card.
---
To: Tolik
This is to be taken in adequate dosage. Not too much at a time.
Interesting. I like his writing.
Lots of material here. To actually check it out will take a few hours/days/weeks.
5
posted on
02/15/2010 9:05:03 AM PST
by
geologist
(The only answer to the troubles of this life is Jesus. A decision we all must make.)
---
To: Tolik; thouworm
8
posted on
02/15/2010 12:56:46 PM PST
by
JustPiper
(Where IS the "Progress in PROGRESSIVE" ?!? Don't Trust anything with a "Caucus")
---
To: Tolik
Great read. Thanks for the ping.
---
FreeRepublic.com is powered by software copyright 2000-2008 John Robinson