---
The Party of Diversity?
Vanity | 2-19-10 | Dangus


Posted on 02/18/2010 9:59:47 PM PST by dangus

Chris Matthews better not forget that Barrack Obama is (half) black; after 2010, Obama might be just about the only minority to have won a statewide election as a Democrat. And the death blows of the most prominent ones may come at the hands of other Democrats.

Governor Deval Patrick could well lose to a Democrat-turned-independent, Tim Cahill. Appointed Governor David Paterson is so unelectable, many presume that he will be defeated in a primary to Attorney General Andrew Cuomo. Senator Roland Burris will not be seeking election, due to strong discontent within his own party. The only "minorities" will be a pair of Asian-Americans named Daniel from Hawaii, one of whom was nearly knocked off by a primary challenge, and the other could well lose to the more-popular Governor Linda Lingle, if she runs.

Meanwhile, meet some of the new faces of the Republican Party, coming in 2010:
Senator Michael Williams, Texas
Yes, there will be a new senator elected in Texas, presuming Sen. Hutchison isn't boldly lying when she assures us she'll step down in March. And he'll almost certainly be Republican. And Commissionaer Williams will be the only candidate in the upcoming special election to hold a statewide office.
Governor Duke Aiona of Hawaii
Winning in a heavily Democrat state is a tall order. The last poll was the heavily Democrat-leaning, KOS-funded Research 2000 one last summer, and Lt. Gov. Aiona was competitive with Rep. Gary Ackerman. And this was while people were still talking about the Democrats extending their majority in 2010.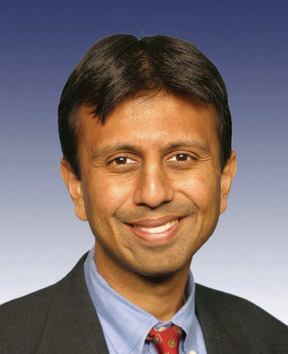 Governor Bobby Jindal
Already in office as of January, 2009.
Senator Marco Rubio
He's stretched out a double-digit lead over recently popular Governor Charlie Crist, and his Democrat opponent seems doomed to failure.
Governor Brian Sandoval of Nevada
Leads incumbent Governor by a 2-1 margin in recent polls.
These are just those faces who are likely to be in office next January. There are other possible victors, such as Susana Martinez, running for Governor in New Mexico. There's also several strong House candidates, like Lt Col. Allen West in Florida, but this article is just about statewide candidates.

---
TOPICS: Your Opinion/Questions
KEYWORDS: 2010elections; dangus



---
To: dangus
You're welcome, Dick. Say hi to the nice folks at Fox News.
2
posted on
02/18/2010 10:04:22 PM PST
by
dangus
(Nah, I'm not really Jim Thompson, but I play him on FR.)
---
To: dangus
To a liberal, diversity meants ethnicity and skin color. Has nothing to do with brains. Which is why conservatism is far superior. We do not care about ethnicity or skin color - we care what goes on between the two ears.
3
posted on
02/18/2010 10:20:05 PM PST
by
DennisR
(Look around - God gives countless, indisputable clues that He does, indeed, exist.)
---
To: DennisR
I'll grant you that a law professor from Kenya hardly establishes diversity. But I also do take pride that among true intellectual elites, the Republican does better at appealing to varied backgrounds than does the party which has 20 times more black supporters to draw from.
4
posted on
02/18/2010 10:24:00 PM PST
by
dangus
(Nah, I'm not really Jim Thompson, but I play him on FR.)
---
FreeRepublic.com is powered by software copyright 2000-2008 John Robinson