---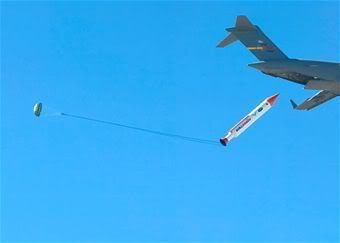 A great idea that was a total success
4
posted on
03/09/2010 1:03:38 AM PST
by
ErnstStavroBlofeld
("I have learned to use the word "impossible" with the greatest caution."-Dr.Wernher Von Braun)
---
To: sonofstrangelove
You post a lot of military tech related articles and I find them interesting too.
As with your article here and air launching of ICBM's out of the back of cargo transport airplanes, successful execution of a concept does not mean that it will be practical in a operational sense. That among other things seems to be lost on you in all the mil-tech articles you post.
If you want to look into a really cool project that never made it inot operation, research the 'Convair Kingfish'.
---
FreeRepublic.com is powered by software copyright 2000-2008 John Robinson