---
RE: Olney FReep -
If you live in northern VA and want a short cut to Olney See Post 39 Here. It's an easy 20 minute drive from the American Legion Bridge.
A special Thanks to a FReeper FRiend for enhancing the original plain type directions.
The Archive of Olney FReeps is here or in the LINKS section of Trooprally's ABOUT Page.
WEATHER UPDATES HERE.

---
To: 1 Olgoat; 103198; 10Ring; 11Bush; 1stbn27; 2ndhandrose; 2SterlingConservatives; 2yearlurker; ...
DC Chapter Master Ping List
Remember the snow? Some catching up for over due AARs
2
posted on
03/15/2010 6:22:22 PM PDT
by
trooprally
(Never Give Up - Never Give In - Remember Our Troops)
---
To: trooprally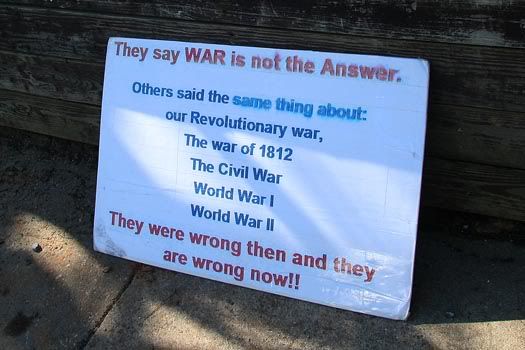 They (the commie left) say 'war is not the answer' *UNLESS* it's Fidel Castro or some other leftist thug leading a communist overthrow! Then war is just the answer they're looking for. These are NOT peace loving pacifists we're dealing with here.

4
posted on
03/15/2010 6:43:53 PM PDT
by
ETL
(ALL (most?) of the Obama-commie connections at my FR Home page: http://www.freerepublic.com/~etl/)
---
To: trooprally; Abundy; Albion Wilde; AlwaysFree; AnnaSASsyFR; bayliving; BFM; cindy-true-supporter; ...
---
FreeRepublic.com is powered by software copyright 2000-2008 John Robinson