---
Five Years at Walter Reed! Week 260, April 9, 2010
April 16, 2010 | Kburi


Posted on 04/16/2010 12:26:54 PM PDT by kburi

b> FRONT GATE NOTES

On April 9, 2010, the DC Chapter of Free Republic recorded Five (5) years and 260 consecutive Friday nights at the Front Gate of Walter Reed supporting and honoring our wounded warriors and their families.

Five years ago, the DC Chapter countered Code Pink' s hateful and vile anti-war and anti-military protest at the front gates of Walter Reed. It was a confrontative period until the DC Chapter obtained a DC Permit to hold all four corners at the front gate.

Since then we have manned all four corners with flag waving, sign holding supporters of the wounded warriors and their families.

We have met and talked with many wounded warriors who come out to talk, and we have enjoyed meeting many Americans from all over the country who have stopped by on Friday night.

A number are freepers and almost all are active in similar rallies or support events in their own communities.

At the risk of receiving flack, I will mention a few of the stalwarts who over the years have kept the 260 consecutive Friday nights not only intact, but interesting. ( Trooprally may add others).

With apologies to those I overlooked, they include:

Mr and Mrs Trooprally, BufordP, Angelwood, tgslTakoma, Cindy True Supporter, Kristinn, Jimmy Valentines Brother, Tom the Redhunter, Pleadeal, ConcreteBob, Fraxinus, Lurker Bill, VictoryNY, VAFlagwaver, RonGKirby, AlbionWilde, BillF, bmwcycle, Tolerance Sucks Rocks, Doctor Raoul, GunsareOK, 3D-Joy, Satin_Patriot, prezUSA222, Olney-Keith, RockerMom2My Hero, Sensei ern, and the chief.

Although the weather was a little brisk, we had a lively crew to wave flags, display signs and wave back at the passing cars. Only one bus tonight - the small bus, but it was full as it pulled in.

HONOR ROLL for April 9, 2010

Mr and Mrs Trooprally, VictoryNY, Cindy True Supporter, Fraxinus, Kburi and Lurker Elizabeth

WRAMC Anti - War Protester News

There were only 3 or so moonbats, but something they did caused the WR security force to approach them. Possibly had to do with their signs on WR property.

The DC Chapter invites you to join us every Friday night between the hours of 6:30pm to approx 9:30pm.
---

If you can't get to D.C. to join us but would like to do something for the wounded, you can find a wealth of ideas by FReepmailing Tom the Redhunter, Cindy-True-Supporter, VAFlagwaver, or PleaDeal. Directions to our Walter Reed freep location from the Takoma metro station

BufordP's Walter Reed FReep archive

April 9, 2010 Photos, (courtesy of Mrs Trooprally)

Victory NY and Cindy True Supporter
Trooprally on Station
3d-Joy and Lurker Elizabeth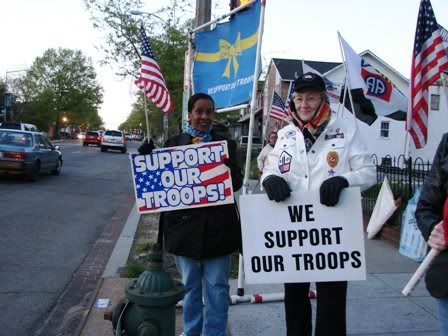 Kburi and Trooprally
Victory NY, Fraxinus and Passerby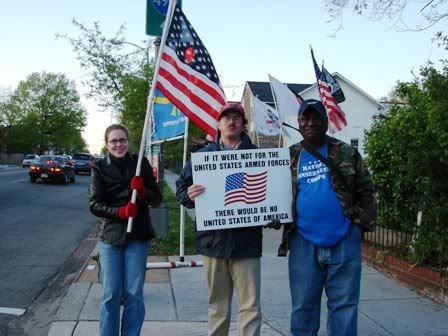 WR Security Force Talks to Moonbats.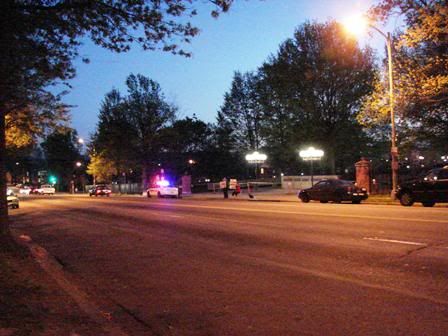 WR Disabled Veteran Bus Returns…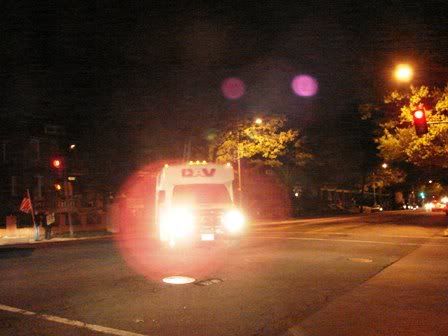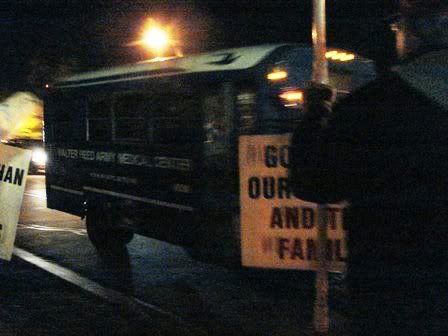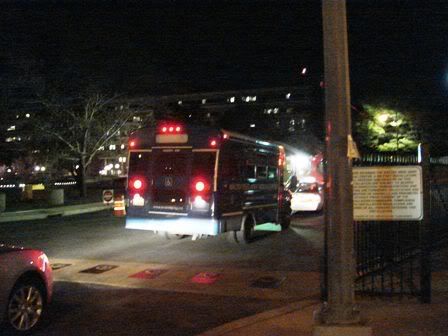 ---
TOPICS: Activism/Chapters; Free Republic; US: District of Columbia; US: Maryland
KEYWORDS: aar; codepink; military; moonbats; patriotism; rally; supportthetroops; walterreed
---
---
---
---
---
---
---
---
---
---
---
---
---
---
---
---