---
Taxing Week at Walter Reed! Week 261, April 16, 2010
April 17, 2010 | Kburi


Posted on 04/17/2010 2:06:29 PM PDT by kburi

FRONT GATE NOTES

Tonight was warm with high winds and occasional showers as a cold front began pushing through the area. The DC Chapter had an energetic crew and was joined by visitors who had made Walter Reed a destination after attending the DC Tea Party.

VictoryNY kept the cheers going and passing cars responded with honks and waves.

The big bus returning from dinner with wounded warriors and their families, had just turned into Walter Reed, when a large ambulance roared down Georgia Ave and turned into Walter Reed, right behind the returning bus.

These ambulances carry wounded troops who have just returned from the war zone. They are picked up at Andrews Air Force Base and immediately transported to Walter Reed.

Other wounded warriors may be sent to Navy Med in Bethesda.

Earlier and shortly after we arrived, a medevac chopper landed, just inside the Front Gate with a wounded soldier.

Both are key reminders of why we are at the front gates of Walter Reed every Friday night. (261 consecutive Friday nights and counting).

Other Notes – Worth Noting

This was Tea Party Week all over the country.

Kathy, Steve and Phyllis came from Atlanta and joined Sandy from Ashburn, VA to attend the DC Tea Party. They had joined us on 9/11/09 at Walter Reed (before the 9/12/09 Tea Party) and decided to return tonight. They were very welcome.

Mr and Mrs Trooprally and Cindy True Supporter were also at the DC Tea Party.

Rongkirby was at the Fort Walton(Fl) Tea Party and flew back today to join us. He said there were over 800 attendees and it was great.

Kburi attended the Rockville, Md Tea Party where approximately 450 / 500 gathered to listen to speakers.

HONOR ROLL for April 16, 2010

Mr and Mrs Trooprally, VictoryNY, Cindy True Supporter, Fraxinus, Rongkirby, Sensei Ern, Kburi, Lurker Elizabeth, and Lurkers Kathy, Steve and Phyllis from Atlanta, and Sandy from Ashburn, Va.

WRAMC Anti - War Protester News

Several moonbats were on union duty tonight. They evaporated promptly at nine.

The DC Chapter invites you to join us every Friday night between the hours of 6:30pm to approx 9:30pm.
---

If you can't get to D.C. to join us but would like to do something for the wounded, you can find a wealth of ideas by FReepmailing Tom the Redhunter, Cindy-True-Supporter, VAFlagwaver, or PleaDeal. Directions to our Walter Reed freep location from the Takoma metro station

BufordP's Walter Reed FReep archive

April 16, 2010 Photos, (courtesy of Mrs Trooprally)

Flags Blowin' in the Wind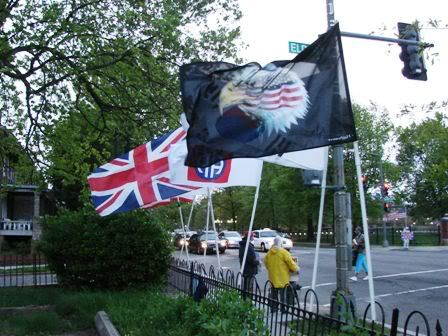 Midevac Chopper which brought a Wounded Warrior to Walter Reed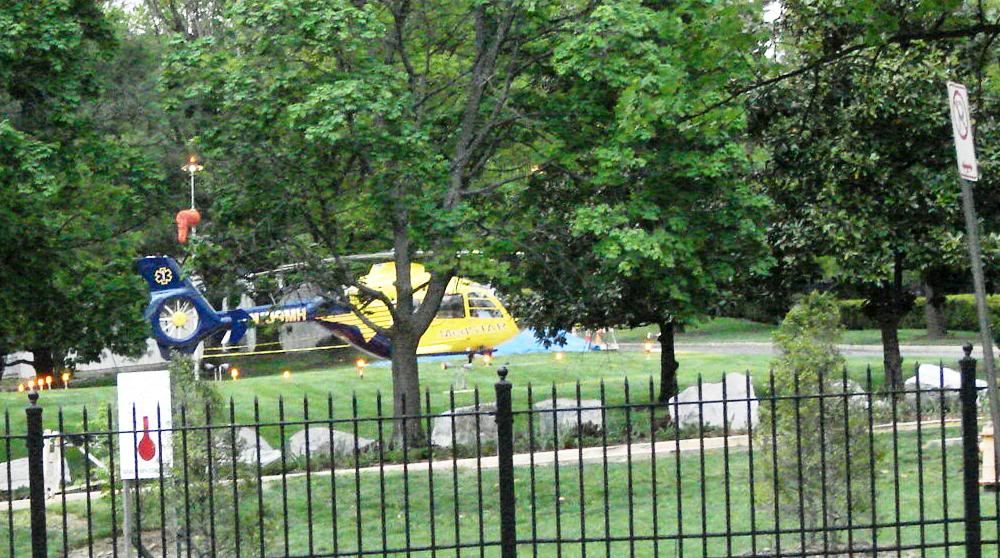 Fraxinus and Cindy True Supporter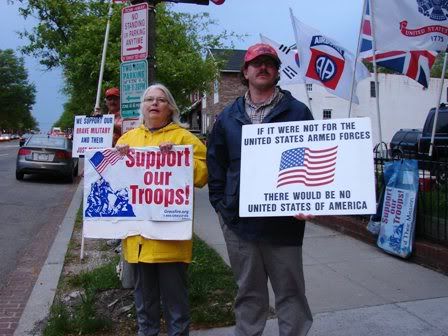 Trooprally – Ready for the Rain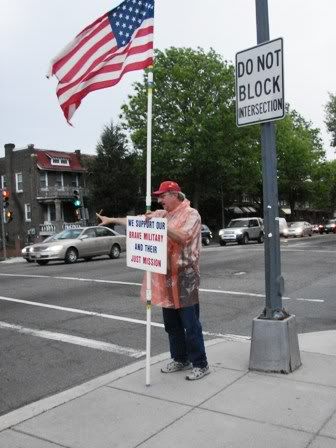 Kburi and VictoryNY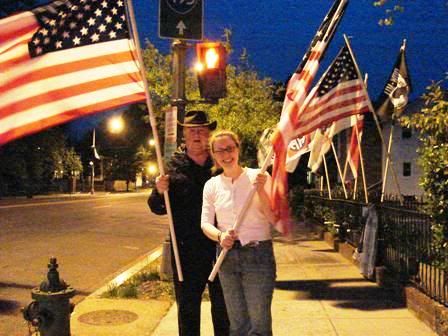 Sandy –Ashburn, VA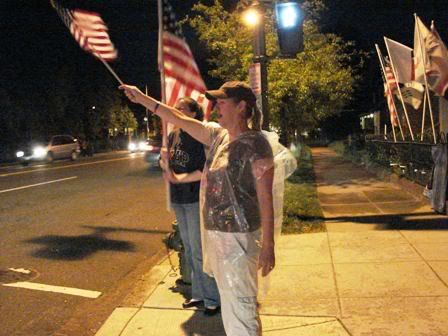 Kathy, Steve and Phyllis from Atlanta.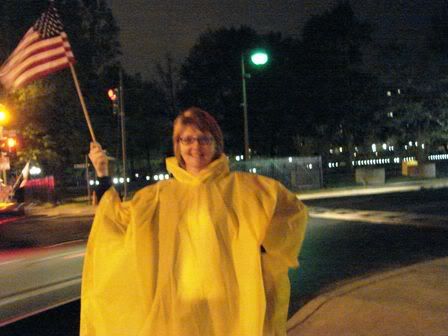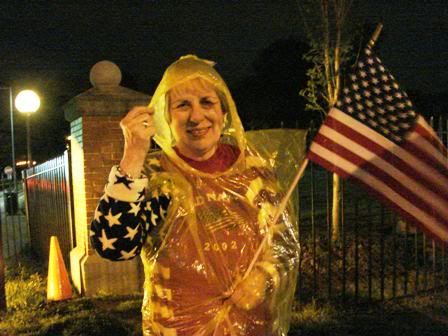 Bus With Troops Returns from Dinner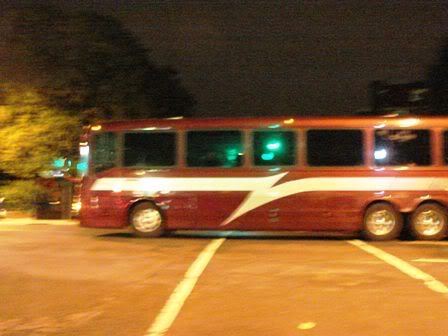 ---
TOPICS: Activism/Chapters; Free Republic; US: District of Columbia; US: Maryland
KEYWORDS: aar; military; moonbats; patriotism; rally; supportthetroops; walterreed
---
---
---
---
---
---
---
---
---
---
---
---
---
---
---