---
To: sionnsar; Salvation
Washington and Oregon *ping* please!
I put this up to accent the continuing three ring circus that continues to play here under the banner of the "Columbia River Crossing Project". As Mr. Selztzer points out, the bill to date is over $100 Million Dollars, and WSDOT who is the project's sponsor continues to spend $1 Million Dollars per month while accomplishing absolutely nothing.
The latest twist is that Portland Oregon's Mayor, Sam Adams decided to hire his own architect for $100,000 to come up with his own design for this project.
The entire project has devolved to the point where it is in fact nothing more than an attempt to spread Portland's overpriced and horribly inefficient Black Hole for money Loot Rail system across the river into Washington State's Vancouver.
The Loot Rail would be paid for by imposing fully automatic "Variable Tolling" on two different Interstate bridges between Washington and Oregon. There are thousands of Clark County Washington residents who already pay Millions in non-resident income taxes to Oregon, who would also be burdened with at least $1300 annually in tolls.
The tolls would be permanent, and are estimated to yield Billions of dollars in toll revenue that would be used to support bonds, that would go on to finance even more Loot Rail expansion projects.
The entire project is a disaster. Nobody agrees about anything, but the money continues to flow to the project offices in Vancouver, even though local unemployment is almost 15%.
This is a very complex subject, and for more information, you can go to the Project's website for more info. (No, I do not know how much they spend for the website, but it is probably part of that $1 Million per month...)
http://www.columbiarivercrossing.org/
5
posted on
04/25/2010 7:43:08 AM PDT
by
Bean Counter
(My name is Obammymandius, King of kings: look upon my works ye mighty, and despair...)
---
To: 21twelve; Feasor13; matt1234; Bosun; washingtoncon; Pavegunner72; cherry; aw93472; WeatherGuy; ...
Thanks to
Bean Counter
for the ping.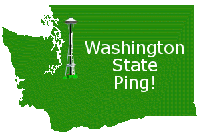 Say WA? Evergreen State ping

Quick link: WA State Board

FReepmail sionnsar if you want on or off this ping list.
Ping sionnsar if you see a Washington state related thread.


14
posted on
04/25/2010 3:31:10 PM PDT
by
sionnsar
(IranAzadi|5yst3m 0wn3d-it's N0t Y0ur5:SONY|Remember Neda Agha-Soltan|TV--it's NOT news you can trust)
---
FreeRepublic.com is powered by software copyright 2000-2008 John Robinson