---
Bermuda Shorts Sighted at Walter Reed! Week 262, April 23, 2010
April 29, 2010 | Kburi


Posted on 04/29/2010 3:30:59 AM PDT by kburi

FRONT GATE NOTES

Tonight was quiet and warm. Honks and waves throughout the evening. Trooprally did his usual good job alerting a few drivers to turn on their lights.

The busses were late because the dinner was quite a distance away in Arlington, Virginia.

Other Notes – Worth Noting

Our evening highlight was a truck leaving Walter Reed, with a soldier leaning out the window whooping and hollering and thanking us for being there. (And this is one reason why we are at the Front Gates).

ToleranceSucksRocks led the way into an early summer with Bermuda shorts. The rest of us will keep a jacket handy just in case.

HONOR ROLL for April 23, 2010

Mr and Mrs Trooprally, BufordP, Cindy True Supporter, Fraxinus, GunsAreOK, Rongkirby, ToleranceSucksRocks,

WRAMC Anti - War Protester News

Three very subdued moonbats down the block. It was only two, with the third coming right before 9pm. We think this is a paid no-show union job. Whatever, they disappeared at nine pm. .

The DC Chapter invites you to join us every Friday night between the hours of 6:30pm to approx 9:30pm.
---
If you can't get to D.C. to join us but would like to do something for the wounded, you can find a wealth of ideas by FReepmailing
Tom the Redhunter, Cindy-True-Supporter, VAFlagwaver, or PleaDeal. Directions to our Walter Reed freep location from the Takoma metro station
BufordP's Walter Reed FReep archive
April 23, 2010 Photos, (courtesy of Mrs Trooprally)
We Honor Our Brave Troops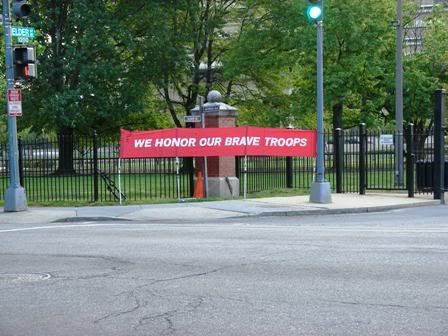 Rongkirby Standing Tall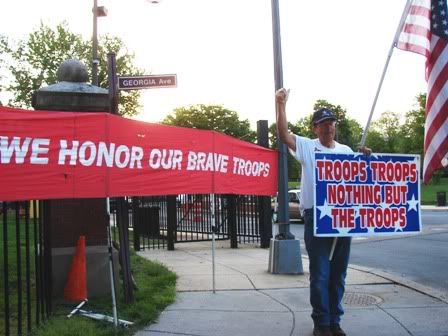 Mixing It Up, Cindy True Supporter and Fraxinus
BufordP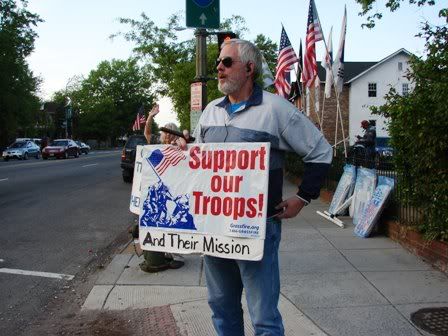 GunsAreOK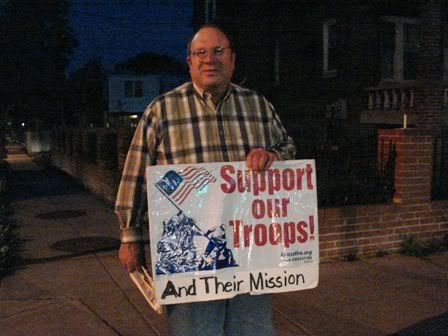 Trooprally and Fraxinus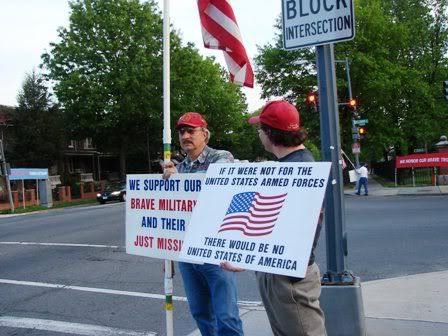 Tolerance and Cindy True Supporter.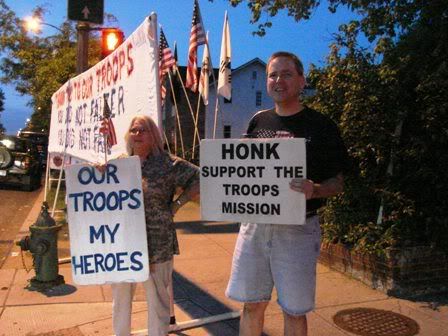 ---
TOPICS: Activism/Chapters; Free Republic; US: District of Columbia; US: Maryland
KEYWORDS: aar; military; moonbats; patriotism; rally; supportourtroops; walterreed
---
---
---
---
---
---
---
---
---
---
---
---
---