---
To: a fool in paradise; dfwgator
OK, what is the story behind the Stalin photo?
20
posted on
06/08/2010 1:25:15 PM PDT
by
rightwingintelligentsia
(Forcing one person to pay for the irresponsibility of another is NOT social justice.)
---
To: rightwingintelligentsia
Stalin basically air-brushed people out of history once they fell out of favor, as if they never existed. This is a great book about this.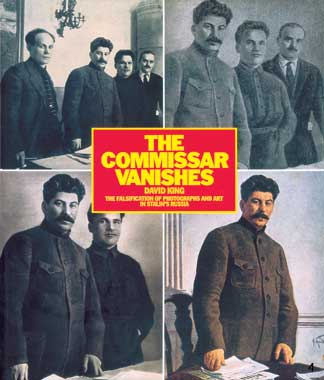 ---
To: rightwingintelligentsia
It was common for the Soviets to paint out (or add in) people based on turns of events. When they fell out of favor with The Party, they simply disappeared from history (all pre-photoshop).
The Soviets did this. The Red Chinese did this. The Cuban Communists did this. The North Vietnamese did this. The Nazis even engaged in photomanipulation for propaganda purposes.
The Nazis used the cropped image of Churchill to suggest he was a gangster criminal.
---
FreeRepublic.com is powered by software copyright 2000-2008 John Robinson