---
To: KentTrappedInLiberalSeattle
GALLUP: Obama Job Approval Rating Down to 38% Among Independents
Gallup | Jeffrey Jones / FR Posted by SeekAndFind
PRINCETON, NJ -- Thirty-eight percent of independents approve of the job Barack Obama is doing as president, the first time independent approval of Obama has dropped below 40% in a Gallup Daily tracking weekly aggregate. Meanwhile, Obama maintains the support of 81% of Democrats, and his job approval among Republicans remains low, at 12%.
These data are based on Gallup Daily tracking interviews conducted the week of June 28-July 4. Over the past year, Obama has lost support among all party groups, though the decline has been steeper among independents than among Republicans or Democrats. Today's 38% approval rating among independents is 18 percentage points lower than the 56% found July 6-12, 2009. During the same period, his support has fallen nine points among Democrats (from 90% to 81%) and eight points among Republicans (from 20% to 12%).
Overall, 46% of Americans approve of the job Obama is doing as president in the June 28-July 4 aggregate, one point above his lowest weekly average. Obama's average weekly job approval rating has not been abov 50% since Feb. 8-14, though it reached the 50% mark as recently as May 3-9. (Excerpt) Read more at gallup.com ...

---
To: All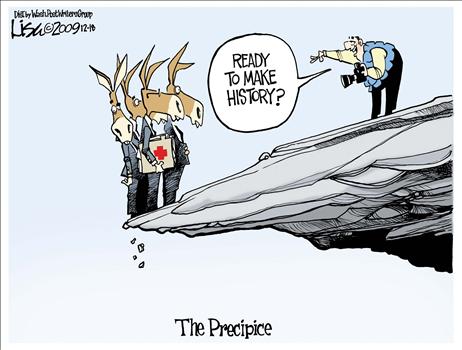 ---
FreeRepublic.com is powered by software copyright 2000-2008 John Robinson