---
DC Chapter FReep , Walter Reed, Friday, September 17, 2010, Week 283
September 19, 2010 | Kburi


Posted on 09/19/2010 5:30:36 AM PDT by kburi

FRONT GATE NOTES

Mrs Trooprally sent the following report from last night's Support the Troops and Families rally at Walter Reed.

A wounded warrior came out and talked with us. He thanked us for being there. Later a uniformed soldier stood and talked with Trooprally for a while. He was WRAMC staff and expressed appreciation for the DC Chapter of Free Republic's presence on the corners. They discussed Free Republic and some of the memorable Walter Reed rallies.

3D-Joy spent her last Friday evening of this year with us, and will return early next year. She has been a stalwart member of the Walter Reed FReep and her innovative momentos for the Restoring Honor and the 9/12 rallies were well received.

It was a calm night with lots of honks, waves and talking. For a change, tonight was very pleasant (not hot, humid or rainy) until the wind picked up.

A Big Thank You to Our Visitors!

In the last three weeks, specifically on 8/27 and 9/10, (for the Glen Beck and Tea Party rallies), many out of town attendees spent their Friday night at the Walter Reed Front Gates with the DC Chapter of Free Republic showing support for the Wounded Warriors and their families. We want you to know how much we appreciate you visiting. And look forward to you returning.

Now, more than ever, our soldiers are looking for support from their fellow Americans. When they see people holding flags and signs of support, it is a powerful message that we care for them.

Walter Reed Anti - War Protester News

There were, maybe, six, but no one is counting.

HONOR ROLL for September 17, 2010

Mr and Mrs Trooprally, 3D-Joy, CindyTrueSupporter, GunsAreOk, Fraxinus, Lurker Bill

The DC Chapter invites you to join us every Friday night between the hours of 6:30pm to approximately 9:30pm.
---

If you can't get to D.C. to join us but would like to do something for the wounded, you can find a wealth of ideas by FReepmailing Tom the Redhunter, Cindy-True-Supporter, VAFlagwaver, or PleaDeal. Directions to our Walter Reed freep location from the Takoma metro station

BufordP's Walter Reed FReep archive

September 17, 2010 Photos, (courtesy of Mrs Trooprally)

Trooprally Takes His Post
3D-Joy, Last FReep Until Next Year?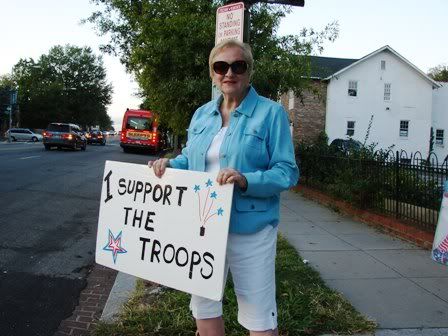 GunsAreOK and Cindy True Supporter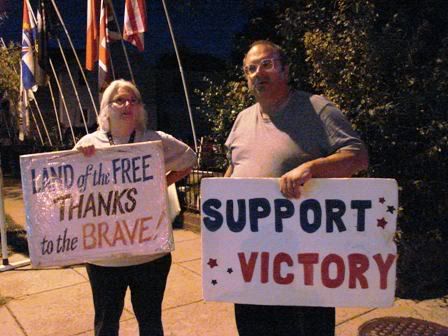 Lurker Bill Keeps The Waves Coming
Fraxinus and Trooprally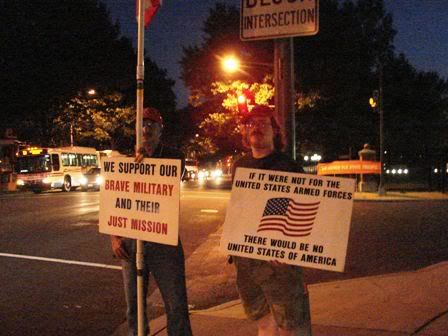 Big Bus Returns Wounded Warriors From Dinner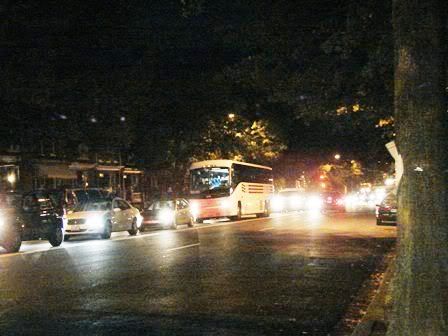 ---
TOPICS: Activism/Chapters; Free Republic; US: District of Columbia; US: Maryland; US: Virginia
KEYWORDS: aar; military; rally; walterreed
---
---
---
---
---
---
---
---
---