---
To: Whenifhow; Abathar; Abcdefg; Abram; Abundy; akatel; albertp; AlexandriaDuke; Alexander Rubin; ...
Libertarian ping!
Click
here to get added
or
here to be removed
or post a message here!
View past Libertarian pings here
39
posted on
09/23/2010 9:01:52 AM PDT
by
bamahead
(Few men desire liberty; most men wish only for a just master. -- Sallust)
---
To: bamahead; Whenifhow; DoughtyOne
This is one more incident that proves a long time truth.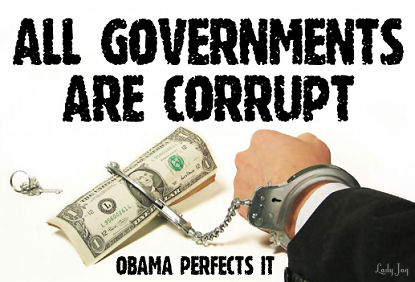 ---
To: bamahead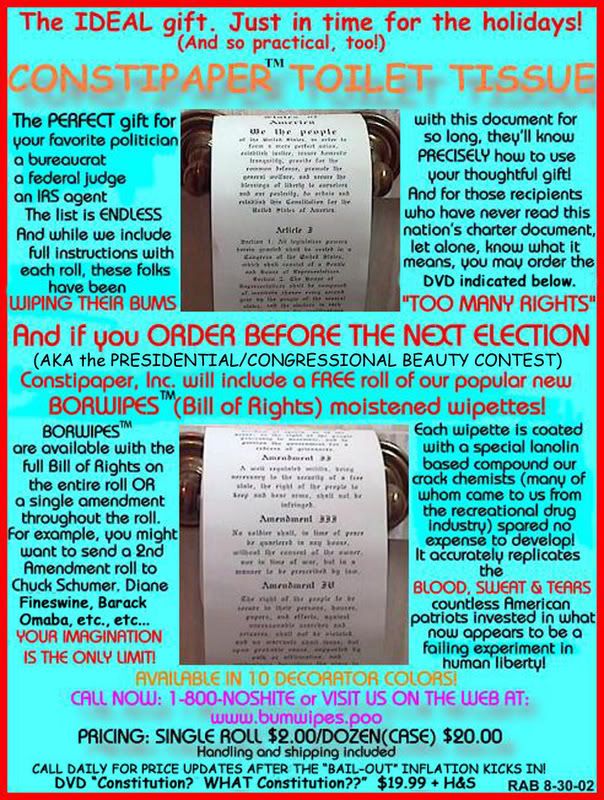 And before I'm accused of simply flogging the problem, the solution is to RE-ELECT ONLY those who pass Constitutional muster. Before you say "My guy's doing a SWELL job," check him out at http://www.gradegov.com/
BE SURE TO TAKE OUT THE TRASH ON 11/2!
73
posted on
09/23/2010 9:48:24 AM PDT
by
Dick Bachert
(The upcoming election is the most important in our lifetimes!!! BE THERE!!!!!!!)
---
FreeRepublic.com is powered by software copyright 2000-2008 John Robinson