---
Would-be Emperor and Empress Obama Continue to Flout US Laws
Gulag Bound ^ | October 18, 2010 | Sher Zieve


Posted on 10/18/2010 7:47:03 AM PDT by unspun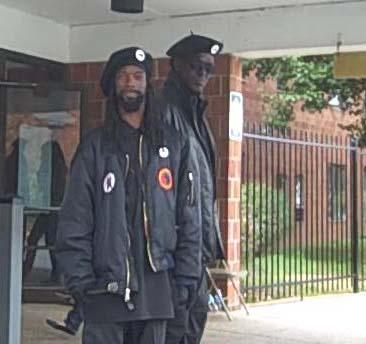 It appears--as it has for a long long time--that Democrat "leaders" are not subject to any laws save the ones they make up…all by themselves. And as the US Department of Justice is now as corrupt as any has ever been, no one will do anything to stop the open crookedness and thievery going on in an open and "in your face" fashion.
So, here are a few (at the very least) things to remember that We-the-People will probably have to look forward to on 2 November 2010:
Intimidation by the New Black Panthers and Obama union thugs of--specifically--white voters
Electioneering by ObamaThugs and Marxists at polling places
Greater election fraud than in any other election in US history, perpetrated by the Marxist Dems
Again, We-the-People need to turn out in numbers so large they have never before been seen in US voting history. We must take our country back, as Obama and his Marxist thugs continue to call us "extremists" and "crazies" for demanding that the US Constitution be adhered to and upheld by all US citizens; especially if they're our elected officials. Pray and vote, folks, so that on 3 November we can begin our jobs of sweeping out the garbage in earnest. We must then immediately begin to undo Obama's damage to our country and to us.

---
TOPICS: Crime/Corruption; Culture/Society; Editorial; Politics/Elections
KEYWORDS: blackpanthers; electioneering; michelleobama; voterintimidation
---
---
---
---
---
---
---
---
---
---
---
---
---