---
New Black Panther Seen At Polling Place [same polling place as 2008; pic included]
myfoxphilly.com ^ | 11/2/2010 | unknown


Posted on 11/02/2010 10:11:24 AM PDT by matt1234
---
Navigation: use the links below to view more comments.
first previous 1-20, 21-40, 41-60, 61-80, 81-85 last
---
To: Sokol
---
To: panthermom
That's awesome. You raised him right.
I always take one of my kids (14 and 9 now) with me. I let them fill out the ballot with my choices. They love it. My son went today. Other kids were there with their parents but they were standing off to the side. When they saw my son filling out my ballot, they started tugging at their parents. Several of them grinned really big and handed their pens to their kids. We walked out together with a couple of them and the kids were jumping up and down, all excited becaused they "voted." It was awesome to see.
82
posted on
11/02/2010 2:54:20 PM PDT
by
BuckeyeTexan
(There are those that break and bend. I'm the other kind.)
---
To: Blue Turtle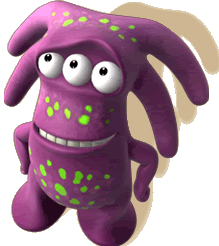 pistol, don't leave home without it...
83
posted on
11/02/2010 3:36:42 PM PDT
by
Chode
(American Hedonist - Voter Fraud should be a Capital Offense!!!)
---
To: matt1234
Electioneering is illegal at polling places unless you're a Democrat.
84
posted on
11/02/2010 7:15:59 PM PDT
by
BinaryBoy
(Stuck with a local RINO? Regardless of who you vote for, donate $$$ to a different district.)
---
To: matt1234
I think I gave him some change outside a 7-11 once...
85
posted on
11/03/2010 6:03:52 AM PDT
by
BigCinBigD
(Northern flags in South winds flutter...)
---
Navigation: use the links below to view more comments.
first previous 1-20, 21-40, 41-60, 61-80, 81-85 last
---
---
FreeRepublic.com is powered by software copyright 2000-2008 John Robinson