---
Did SEIU Ballot Fraud Play Role in Harry Reid Re-Election?
National Legal & Policy Center ^ | November 11, 2010 | Carl Horowitz


Posted on 11/12/2010 11:03:56 AM PST by jazusamo
---
Navigation: use the links below to view more comments.
first previous 1-50, 51-56 last
---
To: greyfoxx39
---
To: jazusamo
Fraud? How can that be? The dems all get wiped out excepting the key players.
Here we have a guy where the states real estate has hit the ditch, unemployment is huge and Vegas too is in the ditch. So, all in all a very happy electorate, thankful for their prosperity so they voted him in one more term.
yeah riiiiiiight...
and he is one of a handful.
---
To: stockpirate
Does the bear sh!t in the woods?
53
posted on
11/12/2010 1:42:57 PM PST
by
jivin gene
(Breakin' up is hard to do)
---
To: jazusamo
To: Doogle
I vote on the same type of machines as in Vegas and the rest of Nevada. When you check in at the polling place the poll worker takes your ID(typically your sample ballot which has a bar code or your voter registration card or your state issued ID. They cannot demand your specific ID.) they then enter your info into a notebook computer which confirms you are at the right polling place and that you are a registered voter. it also tells the rest of the voting system that you have (or will) voted. They then issue you a credit card size card and in my County a double end eraser pencil. You then proceed to the touchscreen voting machine and put your card in. The screen comes up and asks you if you want Engrish or Spanish. Side bar - I have voted on these machine at least 6 times. The first thing I noticed about voting this time is that the screen change rate on the machine had increased dramatically from the last time I voted in the Spring. When you select Engrish if you double tap like your would in Windows to open a program the machine steps to the next screen very fast - guess which candidate is directly under the word "English" - that is right Harry Reid. So in one split second you have opened the screen to the first candidate page and selected Reid. AFTER your are done voting of which there were about 6 pages in my County you then hit a CONFIRM button and review your selections on about three screens. THEN you can hit print and a paper print out on a tape comes up on the right side of the machine. You can REVIEW there before you cast your vote. The machine retains the printout. You then have to select "cast my ballot" before the machine records the vote. You then remove the card and return it to the poll worker. The machine cancels the card when you cast your vote. I tried it in another machine about three years ago and it would not take it. One item of note all of the video I saw from Vegas showed people using their fingers on the touchscreen. I suspect it is even easier to accidentally select Reid.
I am not saying there was not tampering but it would be very difficult to do the rest of the system is very secure with many checks and balances. It was initially set up by Dean Heller a Rep and a very good guy.
52 posted on Thursday, November 04, 2010 2:28:40 PM by mad_as_he$$ (Playing by the rules only works if both sides do it!)
[ Post Reply | Private Reply | To 24 | View Replies | Report Abuse]
54
posted on
11/12/2010 1:48:38 PM PST
by
mad_as_he$$
(What flavor Kool-aid are you drinking?)
---
To: bigbob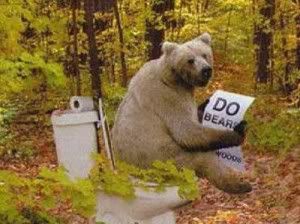 55
posted on
11/12/2010 3:01:57 PM PST
by
plinyelder
("I've noticed that everybody that is for abortion has already been born." -- Ronald Reagan)
---
To: UCANSEE2
I soo ronery!
I hate my typos, especially when I see them just after I hit te post button.
56
posted on
11/13/2010 12:38:27 AM PST
by
DaxtonBrown
(HARRY: Money Mob & Influence (See my Expose on Reid on amazon.com written by me!))
---
Navigation: use the links below to view more comments.
first previous 1-50, 51-56 last
---
---
FreeRepublic.com is powered by software copyright 2000-2008 John Robinson