---
Pig, trough, DemocRATs, Obozo, Party of Death. It should all make perfect sense to those Americans who aren't totally senseless!
Bozo believes in reparations and this is one way to accomplish this.

---
To: IbJensen
A list of any recipients will have to be made public. We'll see who collects.
2
posted on
12/09/2010 5:55:24 AM PST
by
mewzilla
(Hey, Schumer, how's that Lockerbie bomber deal investigation coming along?)
---
To: IbJensen
Every dollar needs to be scrutinized in this scandalous rip-off. "Farming" lettuce in a pot on your patio is not the kind of farming that feeds and clothes America. Shame on the Democrats and BO for this paying-for-votes scheme.
---
To: IbJensen
"tens of thousands of African American families who filed paperwork after the deadline were denied their chance to make their case"
Yeah; right...."farmers"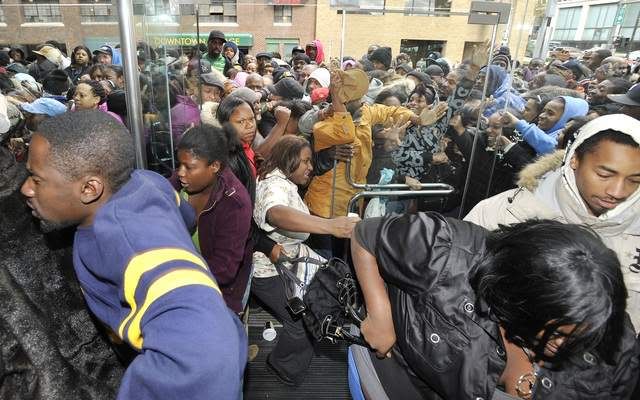 $1 Billion for the Lawyers, and a $100 coupon for the purchase of a mule for the Plaintiffs.......

4
posted on
12/09/2010 6:00:05 AM PST
by
traditional1
("Don't gotsta worry 'bout no mo'gage, don't gotsta worry 'bout no gas; Obama gonna take care o' me!)
---
To: IbJensen
Jack Abramoff eat yer heart out.. Obama and other democrats make you a piker.. a small time crook..
But its the RINOs I don't like.. they are informers and moles..
They lick the heels of the BIG crooks.. and lick other things as well..

9
posted on
12/09/2010 6:33:04 AM PST
by
hosepipe
(This propaganda has been edited to include some fully orbed hyperbole....)
---
To: IbJensen
So to be eligible, all you have to do is say that you wanted to farm.
Back in the late 19th century, the Republicans in Congress were inclined to be generous towards Union veterans of the Civil War. When Grover Cleveland, a Democrat, was President, he vetoed a pension award that had been voted for one man who had not actually served in the Union army but would have done so except that he was injured on the way to signing up.

---
FreeRepublic.com is powered by software copyright 2000-2008 John Robinson