---
DC CHAPTERís 2010 CHRISTMAS PARTY
Dec. 15,2010


Posted on 12/15/2010 4:30:52 PM PST by trooprally

19 FReepers, lurkers, friends and family along with 5 Vets from WWII to Iraq attended the DC Chapter's 2010 Christmas Party.

After a week of strong winds and temps hovering in the low 30s, the wind calmed and temps rose into the 40s, we gathered last Saturday at Lurker Bill's house. Note, Lurker Bill is a REAL lurker, he does not have a screen name. L. Bill is a regular at Walter Reed, bring a ton of signs, flags, banners and good music. During the winter he brings a generator to run the propane heater's blower. And then gets up early to join us at Olney to FReep the Quakers. L. Bill is also a Soldiers Angel. For Trooprally's son's first deployment to Iraq, L. Bill's package beat our son's wife's package to him.

So a to Lurker Bill, his wife and their daughter for opening up their house and all they do for us FReepers and our troops.

Our Vets were a mixed bag spanning 4 major wars. Glenn, USMC, was on Iwo Jima. Dave, Army, was in the Pacific preparing to invade Japan when the bombs were dropped. He counts his blessings very day that the U.S. did not have to invade Japan. Halsey, USMC, is a Korean War Vet. Carl is a Vietnam Vet. And Chad, Army and a FReeper, was in Iraq.

PARTY HIGHLIGHTS: BufordP was the pool king. Sensei Ern was the Wii master. 3 of Sarah Palin's recent book for the White Elephant Gift Steal game received the biggest laugh. Lots of real good food and dessert. Blueberry Pie (inside joke). Army/Navy-Marine Game rivalry.

A lively discussion ensued when it was discovered that one of the attendees was a TSA agent. Lots of jokes, some TSA tales.

Pictures from the Christmas Party.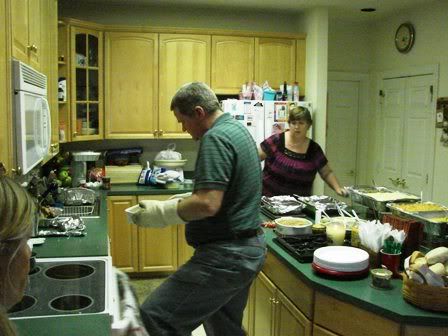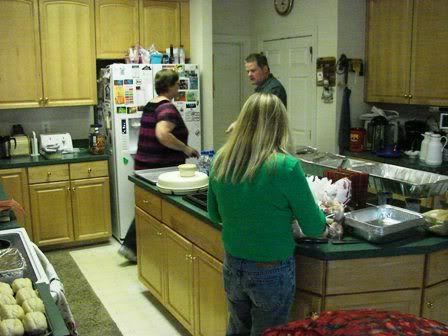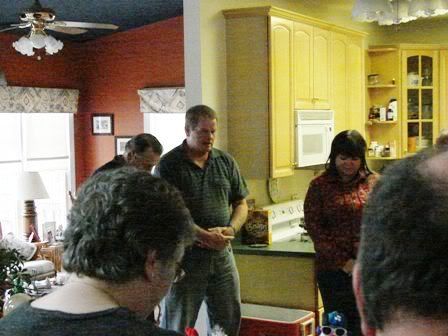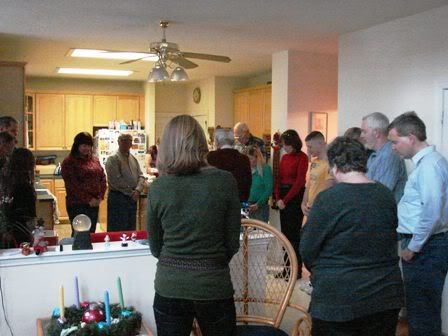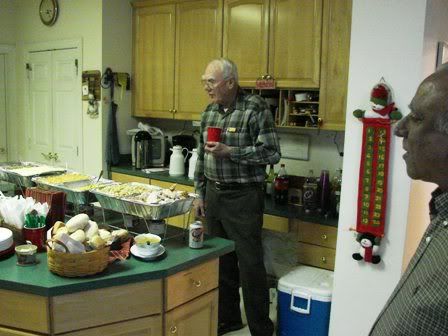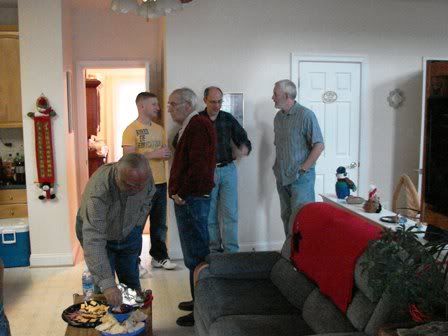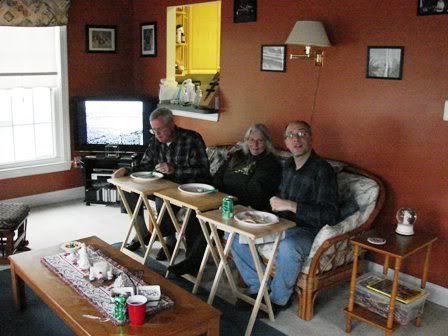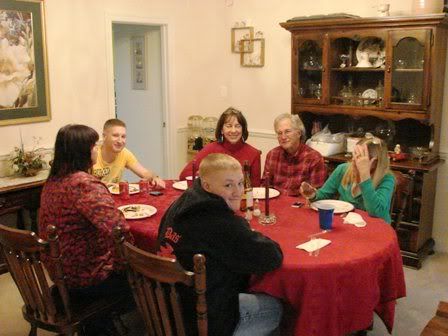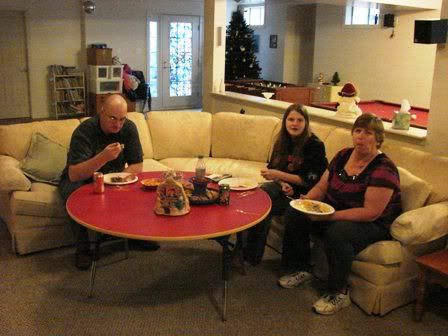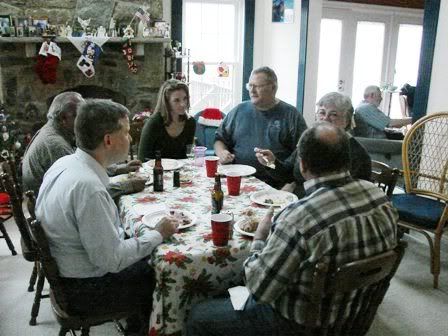 And the BufordP!
And a MERRY CHRISTMAS and HAPPY NEW YEAR TO ALL from the DC Chapter
PS - We will be out at Walter Reed on Friday Christmas Eve and New Year's Eve. Join us.

---
TOPICS: Activism/Chapters; Free Republic; US: Maryland; US: Virginia
KEYWORDS: 2010; christmas; christmas2010; dcchapter
---
Navigation: use the links below to view more comments.
first previous 1-20, 21-40, 41-44 next last
---
---
---
---
---
---
---
---
---
---
---
---
---
---
---
---
---
---
---
---
---
Navigation: use the links below to view more comments.
first previous 1-20, 21-40, 41-44 next last
---
---