---
Just Say No to Civility
Gulag Bound ^ | January 16, 2011 | Donald Hank


Posted on 01/17/2011 1:02:02 PM PST by unspun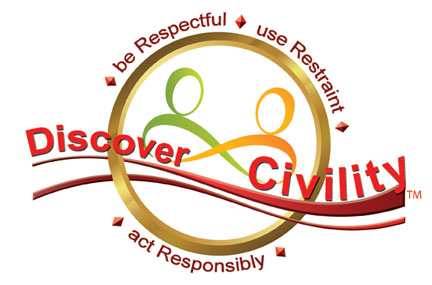 Note that almost everything you find on Laigle's Forum is a counter-attack against the Left, which seeks to destroy all that is good and decent on this planet, including traditional family, truth and knowledge, the free market (our life blood), population and economic growth and freedom of expression. They have dressed up their monstrous, failure-bound platform to make it palatable to the chronically inattentive and are succeeding, not because they are intelligent, but because so few can see a pattern in their behavior.
Now, mainstream Christianity today believes that any person or group devoted to opposing something is not being "civil." Note, for example, that Rick Warren justified his participation in Obama's inauguration on the basis of this notion of civility.
But Jesus was never civil. He was an in-your-face provocateur. Even the early Christians never teamed up with the worldly leaders of their day (be not unequally yoked), and were not civil toward sin. Paul bluntly condemned many specific sins, including those indulged in by the rich and powerful.
William Buckley defined conservatives best when he said it was their duty to "stand athwart history yelling stop!"
That is wiser than most suspect. By definition, conservatism may not stand for any one particular goal, because goals presuppose a movement

(Excerpt) Read more at gulagbound.com ...
---
TOPICS: Editorial; Foreign Affairs; Government; Philosophy
KEYWORDS: atheism; communism; marxism; sovereignty



---
To: unspun; All
---
To: unspun
http://nlt.scripturetext.com/matthew/23.htm
27"What sorrow awaits you teachers of religious law and you Pharisees. Hypocrites! For you are like whitewashed tombs—beautiful on the outside but filled on the inside with dead people's bones and all sorts of impurity. 28Outwardly you look like righteous people, but inwardly your hearts are filled with hypocrisy and lawlessness."
This whole chapter is addressed to the religious leaders in Jesus' time. Check it out and see if this sounds like anyone we know.
Holy Bible, New Living Translation, copyright ©1996, 2004, 2007. Used by permission of Tyndale House Publishers, Inc
---
To: unspun
Conservatives are naturally a "live and let live" bunch,
and we've been taking a step back
"in the name of civility" whenever the left gets in our faces
with the next round of freedom encroaching anti-traditional values agenda.
But, we just noticed that the next step back is off a cliff,
so, no, we're not taking that step "in the name of civility" this time.
4
posted on
01/17/2011 1:26:42 PM PST
by
MrB
(The difference between a (de)humanist and a Satanist is that the latter knows who he's working for.)
---
FreeRepublic.com is powered by software copyright 2000-2008 John Robinson