---
To: Sherman Logan
Actually, Paul gives a long list of wrongdoers who won't enter the Kingdom...
And what does Scripture say about "proud sinners" Sherman? You know, those that MOCK Jesus in their festivals with contests like the "Hunky Jesus" contest: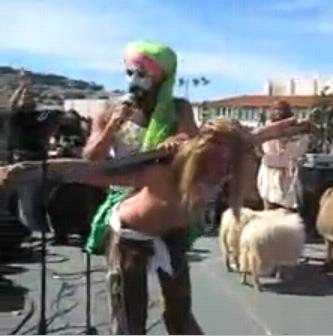 Link to Hunky Jesus Contest
How about sinners that march in the streets by the hundreds of thousands in the name of "pride", and even go so far as to change God ordained institutions such as marriage and the family?
God has a special place in Hell for "proud" unrepentent sinners Sherman.

45
posted on
02/19/2011 9:07:27 AM PST
by
aSeattleConservative
("...the American Christian ... would rather die on his feet, than live on his knees!" G. Washington)
---
To: aSeattleConservative
No argument.
But many of the comments on this thread have been about "homosexuals," not "proud unrepentant homosexuals."
Anywho, there are a good many proud unrepentant fornicators and adulterers out there, heterosexual variety. Admittedly they don't usually march in the streets, but that's because their sins have become so completely accepted by society.
---
FreeRepublic.com is powered by software copyright 2000-2008 John Robinson