---
Eurofighter Typhoon: It's EVEN WORSE than we thought
The Register, UK ^ | 3rd March 2011 | Lewis Page


Posted on 03/03/2011 8:04:56 AM PST by sukhoi-30mki

Eurofighter Typhoon: It's EVEN WORSE than we thought

RAF gets just 107 jets – and new budget trainwreck looms

By Lewis Page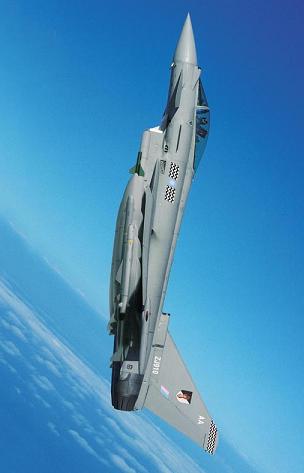 This plane is new and has just been expensively upgraded.
It will be scrapped soon.
Analysis Yesterday the UK National Audit Office published [1] a detailed report on the current status of the infamous Eurofighter combat jet – nowadays officially known as Typhoon. We here on the Reg defence desk have always had a low opinion of the cripplingly expensive, marginally useful fighter: but even we were amazed by the new facts and figures. The Eurofighter, almost unbelievably, is turning out to be even worse value for money than we had thought.
Probably the most dismal figure we are given is that the RAF will actually put into service just 107 Typhoons. At the moment it has received 70: the last of the 160 planes ordered by the UK will be delivered in 2015. But, we are told, "by 2019" all the Tranche 1 jets (which were still being delivered to the RAF at the start of 2008) will be "retired" – that is, thrown away. We'll pay for 160 jets (actually we'll pay for 2321), but we'll only ever get a fleet of 107.
This shows the acquisition cost of the Eurofighter/Typhoon in an even worse light than it had previously appeared, when an RAF fleet of 160 had been expected. It is now acknowledged that the development and production cost to the UK of Eurofighter will be £23bn with planned upgrades.
This means that we UK taxpayers will have shelled out no less than £215m for each of our 107 jets – that's $350m at today's rates, rather more than the

(Excerpt) Read more at theregister.co.uk ...
---
TOPICS: Foreign Affairs; News/Current Events; United Kingdom
KEYWORDS: aerospace; eads; eurofighter; uk
---
Navigation: use the links below to view more comments.
first 1-20, 21-36 next last
---
---
---
---
---
---
---
---
---
---
---
---
---
---
---
---
---
---
---
---
---
Navigation: use the links below to view more comments.
first 1-20, 21-36 next last
---
---