---
To: jjm2111; RaceBannon; Yehuda
To be honest, I'm not even sure what this thread is about. It seems like a bunch of overwrought hand wringing. What are you pissed about, exactly?
Actually the article and thread are pretty much straightforward. The article seeks to "warn" people that halal food might have been offered to Allah. Might have the operative word, that's not a requirement for many Muslims as I understand it. The same complaint has been raised by white supremecists in the US over Kosher food, in fact back in the 70 it was derided as a Kosher tax on all Americans, easily debunked long ago and relegated largely to hate sites.
Why, likely misunderstanding, you turned that into an equivalency between Halal and Kosher, indicating that Halal meat was Kosher, which is simply, proveably false. My opinion only, but you probably should have left it alone when the facts were made clear to you. Halal slaughter isn't Kosher at all.
Yehuda makes a good comparison when he alludes to the "kipa" worn by Priests. However he leaves out the "talit". In fact, though I know it's a cross, I could speculate that there's a Torah Yad around the Pope's neck, under the "talit".
There are many surface similarities between Judaism, Christianity, and Islam, but that's quite different than equivalencies in meaning.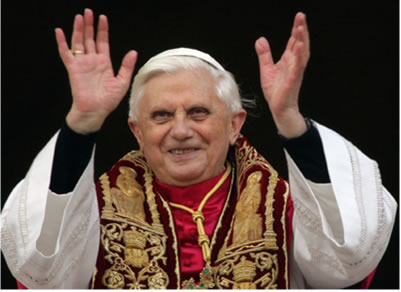 A shorter version, Halal meat is not Kosher, many Muslims would consider Kosher meat Halal.

107
posted on
04/29/2011 11:48:47 AM PDT
by
SJackson
(Normal people don't sit cross-legged on the floor and bang on drums, WI State Sen Glenn Grothman (R))
---
To: SJackson; RaceBannon; Yehuda
To me, the thread seems like a tempest in a teapot. I think we (meaning conservatives) are right in fighting our governments' (fed, state, local) attempts to appease Muslim special interests acting unfairly e.g. allowing Muslim official prayer while ignoring or decrying official Christian prayer, naming Muslim holy days while secularizing Christian Holy days, etc.
But this case is a private business oferring a specific product to a specific group of people. Shouldn't Muslims living in the USA be able to purchase food prepared in accordance with their religious beliefs, especially if vendors are freely willing to do so?
Do you, or you Yehuda believe there is no Halal meats to be had in Israel? That no supermarket carries it? That secular, non-kosher keeping Jews never eat it?
---
FreeRepublic.com is powered by software copyright 2000-2008 John Robinson