---
Surviving Friday the 13th at Walter Reed, Week 316, May 13, 2011
May 14, 2011 | kburi


Posted on 05/14/2011 9:10:44 PM PDT by kburi

A very good Friday evening with lots of activity on the corners and from the passing cars. Americans continuously show their support through waves and honks. 14 of us took over the corners and actually had Trooprally searching for a spot to smoke a cigar.



Although it was overcast, we had mild weather for the 317th consecutive Friday night at Walter Reed. One small bus tonight. It was filled with waving soldiers and family members. As the bus turned into Walter Reed, it was met with waving flags and chants of USA, USA. It is always good to see their response.



Jessica brought Maria, who is waiting for her boyfriend, a Marine 2Lt. to finish The Basic Course at Quantico. We hope to see her on future Friday nights.
Throughout the evening, two delicious pizzas and chocolate chip cookies helped us forget it was Friday the 13th.
---
Flag Row From the Parking Lot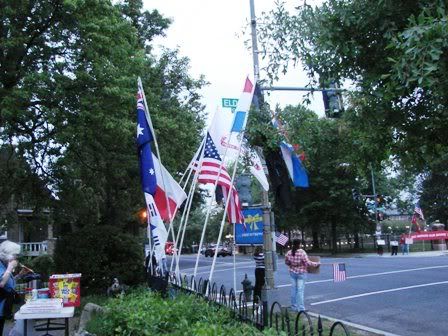 ---
HONOR ROLL for May 13, 2011
Mr. and Mrs Trooprally, VictoryNY, TammyCat and Idaho, Lurker Bill, Fraxinus, RonGKirby, Lurker Jim, CindyTrueSupporter, Kburi, Bryan, Terry, Jessica and her friend, Maria
---
Moonbat News

One moonbat, then, at 8:10pm, two more came. At nine sharp, they left.


---
FOOTNOTES
The DC Chapter invites you to join us every Friday night between the hours of 6:30pm to approximately 9:30pm.
---

If you can't get to D.C. to join us but would like to do something for the wounded, you can find a wealth of ideas by FReepmailing Tom the Redhunter, Cindy-True-Supporter, VAFlagwaver, or PleaDeal. Directions to our Walter Reed freep location from the Takoma metro station

BufordP's Walter Reed FReep archive



---
May 13, 2011, Photos, (courtesy of Mrs. Trooprally)


The Line Up – TammyCat, VictoryNY, CindyTrueSupporter, Lurker Jim, and..Mrs Trooprally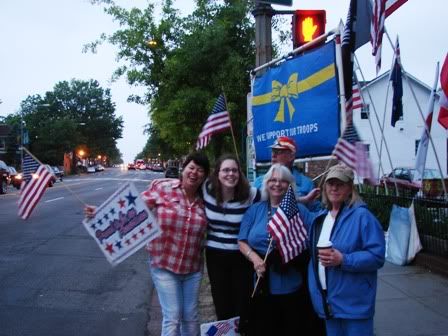 Lurker Jim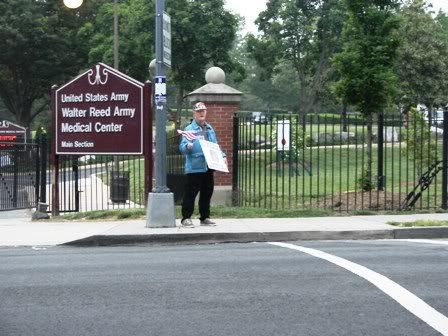 Mr Trooprally found a new corner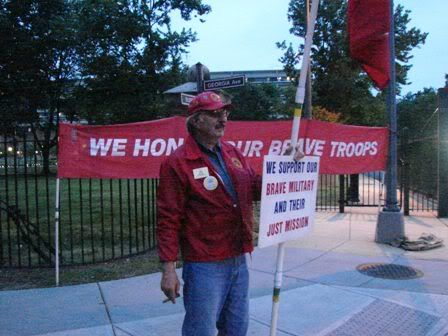 RonGKirby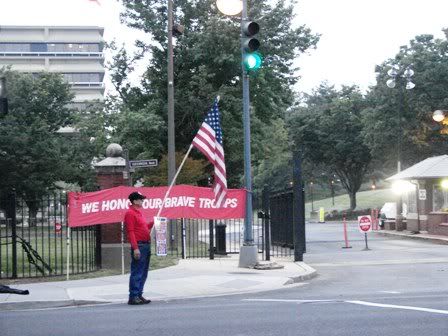 Bryan, Terry and Kburi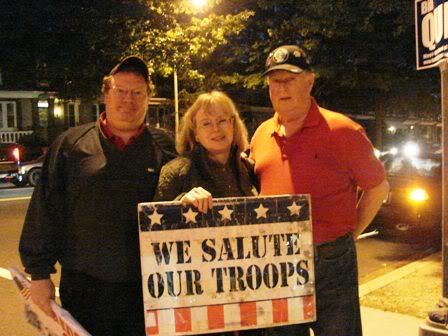 TammyCat,Maria, Jessica and CindyTrueSupporter

Lurker Bill



Capturing Trooprally's corner (Maria, Jessica, Jim and Fraxinus)


The Bus Returns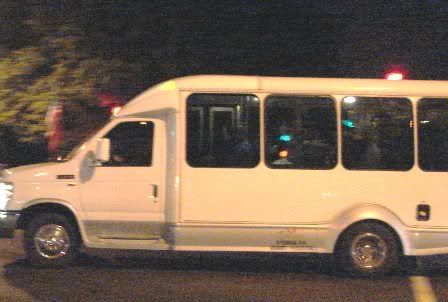 ---
TOPICS: Activism/Chapters; Free Republic; US: Maryland; US: Virginia
KEYWORDS: aar; walterreed
---
---
---
---
---
---
---
---
---
---
---
---
---
---
---
---
---
---