---
To: Oztrich Boy
>>It's a Tu-142. The MAD sting at the top of the fin gives it away.
The Tu-142 was updated late model lenghtened fuselage version of the Tu-95 for ASW work.<<
That is really interesting. Thanks for the info and I hope you don't get upset (and DO chortle) when I tell someone who makes the same Google search I did "hey, that isn't a Tu-95! What was you thinking?"
Information is always a good thing and a little fun along the ways makes it better :)
BTW — was my latter pic an accurate Tu-95? It does look, let us say, clunkier, than the original Tu-142 pic I posted.
14
posted on
06/07/2011 11:52:25 PM PDT
by
freedumb2003
(Herman Cain 2012)
---
To: freedumb2003
Another point that makes the original silver bird a Tu-142 is the glass nose, Tu-95s went radome nose with the
Bear B
glass nose Tu-142 (gotta be as those were the only Bears the Indians flew)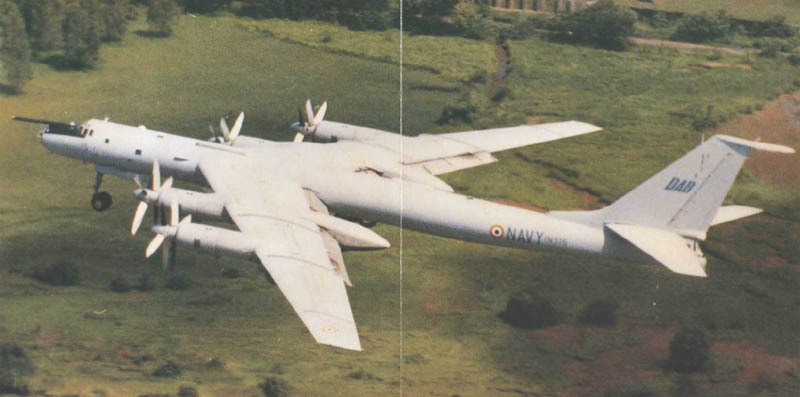 solid nose Tu-95 Bear H
The latter pic appears to be a Tu-95. It has better be as that is what the Museum calls it hereTupolev Tu-95 'Bear' 4807 Monino Museum
Glass nose says original model Bear A. No apparent gun turrets would suggest it was one of those converted to a Tu-95U trainer in the 70s.

17
posted on
06/08/2011 12:21:31 AM PDT
by
Oztrich Boy
(Monarchy is the one system of government where power is exercised for the good of all - Aristotle)
---
FreeRepublic.com is powered by software copyright 2000-2008 John Robinson