---
Study: Nearly half of college-educated gay Americans are in the closet at work
http://news.yahoo.com/s/yblog_thelookout/20110621/us_yblog_thelookout/study-nearly-half-of-college-educated-gay-americans-are-in-the-closet-at-work ^ | June 21, 2011 | Liz Goodwin


Posted on 06/21/2011 5:33:58 PM PDT by ConservativeStatement
---
Navigation: use the links below to view more comments.
first previous 1-20, 21-40, 41-60, 61-64 last
---
To: ConservativeStatement
If being "in the closet" means not having to experience this person being so in your face, that's actually a good thing.
---
To: caww
I would believe it... one of my college roommates was in nursing school. She had to do a stint in the ER and came home with the most entertaining stories. One guy came in with three different balls stuffed up there. (It's been so long ago I can't remember... golf ball, tennis ball, baseball? Something like that. Three different sizes.) They have to interview the patient before admitting them, and they have to write down whatever they tell them about their "accident." He told her he fell on them in the bathtub. LOL...
Eventually the story came out and he admitted that he put the balls in a plastic bag and shoved them up in there... and when he pulled it out, the bag broke. Ooops. And apparently, he didn't have any help doing this either.

---
To: ponygirl
The worst case I heard was where this guy had a Gerbil stuck in there. They inject them with cocaine and freeze the critter hard enough to prenetrate... and then as it thaws out the cocaine goes into affect and the Gerbil goes bonkers creating a supposedly sexual high for the homosexual. My D-in-law saw the Gerbil in the guys x-ray.....Now that's way beyond sick!..But then once someone goes down that track they require more and more stimulation to satsify their deranged appetite.
I've heard of bottles, balls, flashlights, tubular light bulbs and a host of anything else they can jam up there. Needless saying they end up in the ER because they break in there or get stuck.
---
To: Morgana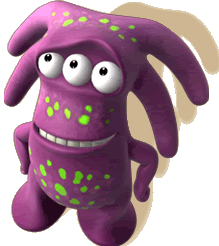 delenda est...
64
posted on
06/22/2011 2:52:17 PM PDT
by
Chode
(American Hedonist - *DTOM* -ww- NO Pity for the LAZY)
---
Navigation: use the links below to view more comments.
first previous 1-20, 21-40, 41-60, 61-64 last
---
---
FreeRepublic.com is powered by software copyright 2000-2008 John Robinson