---
Busy Evening At Walter Reed! Week 322, June 17, 2011
June 22, 2011 | Kburi


Posted on 06/22/2011 4:11:32 PM PDT by kburi

The DC Chapter of Free Republic held its 322st consecutive Friday night rally to support the wounded warriors and their families at Walter Reed. A little cloudy with light showers. No ponchos were needed.
The evening started early with two big ambulances roaring down Georgia Ave into Walter Reed just as we were setting up.


Eleven FReepers and visitors handled the four corners tonight.


It was a busy evening with soldiers passing and talking with us. Two wounded warriors who stopped by early on were Grant and Marvin. Grant is in the Navy and Marvin is in the Army. Both were wounded in Afghanistan.

A woman leaving Walter Reed pulled over and said to RonGKiry, "I buried my husband in Arlington today, and I want to thank you for being here."
Across Georgia Ave, a VietNam vet pulled over to ask what we were doing in front of Walter Reed. After explaining, we asked him what he was doing here. He is from Lancaster, Pa and is taking wounded warriors to the US Open at Congressional.
A reminder that there are so many organizations and individuals who are directly involved in supporting our wounded and their families.

Two delicious pizzas and chocolate chip cookies highlighted breaks this evening.


We had great news this week. The Aleethia Foundation will be receiving a wheelchair accessible vehicle donated by Toyota. This past Wednesday, supporters of the Aleethia Foundation voted through Facebook. Of five worthy organizations in competition on June 15, Aleethia had the highest vote total. Everyone who voted for Aleethia participated in their win. The big winners are our wounded warriors.
The last Friday night that the Aleethia Foundation dinner bus will operate from Walter Reed is still tentatively scheduled to be July 22.





.
---
Grant and Marvin – Wounded in Afghanistan – Our Wishes For a Complete Recovery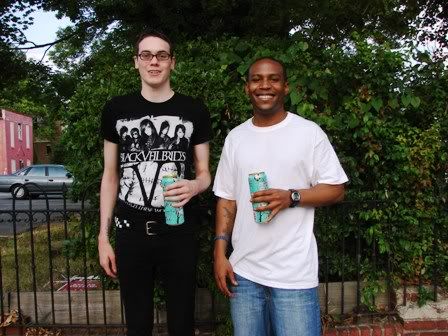 ---
HONOR ROLL for June 17, 2011
CindyTrueSupporter, Mr. and Mrs Trooprally, RonGKirby, GunsAreOK, Kburi, Lurker Bill, TammyCat, Fraxinus, Lurker Jim and Bryan.


---
Moonbat News

Several moonbats tonight.
However, two of their comrades passed by the front gate about 8:30pm and asked what we were doing. This led to a fairly cordial and lengthy conversation.
Both from California, he is involved with the Interfaith movement, and she is a missionary, with the faith based affordable housing movement. Needless to say they are deeply involved in the social (cough) justice movement.
They left in time to join the small moonbat crowd down the street, just as it dissolved at 9pm sharp!


---
---
FOOTNOTES
The DC Chapter invites you to join us every Friday night between the hours of 6:30pm to approximately 9:30pm. The last Walter Reed dinner bus is scheduled for July 22nd (tentatively). And we plan to soldier on until the gates are formally closed in August. So the clock is ticking and we would be honored to have you join us before these long term consecutive Friday evening rallies come to a close.
---

If you can't get to D.C. to join us but would like to do something for the wounded, you can find a wealth of ideas by FReepmailing Tom the Redhunter, Cindy-True-Supporter, VAFlagwaver, or PleaDeal. Directions to our Walter Reed freep location from the Takoma metro station

BufordP's Walter Reed FReep archive



---
June 17, 2011, Photos, (courtesy of Mrs. Trooprally)


Ambulances arriving during our set-up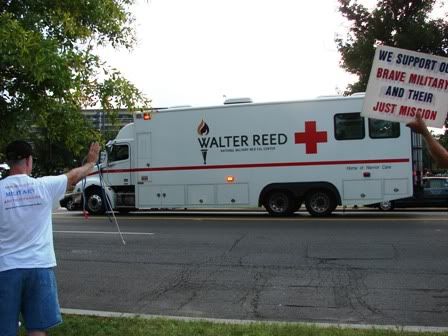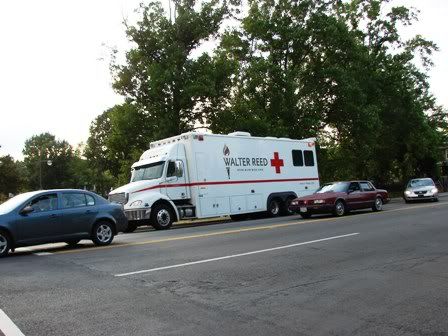 RonGKirby and Jim Setting Up Flag Row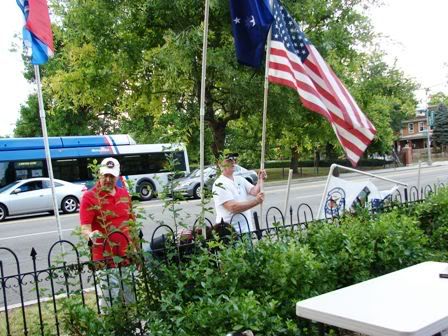 TammyCat, CindyTrueSupporter, Bryan and Kburi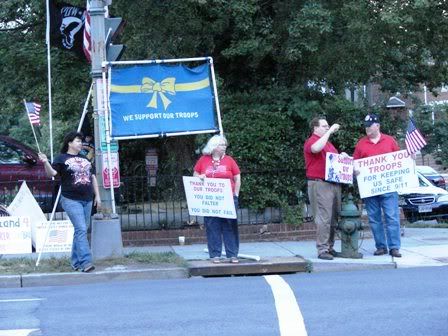 Trooprally and Fraxinus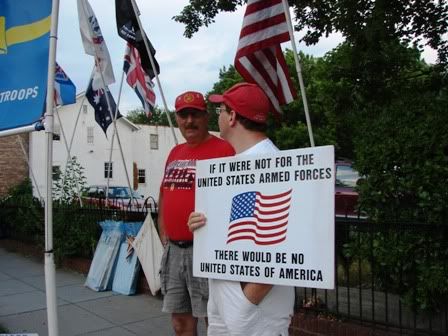 Lurker Jim and TammyCat – Holding the Corners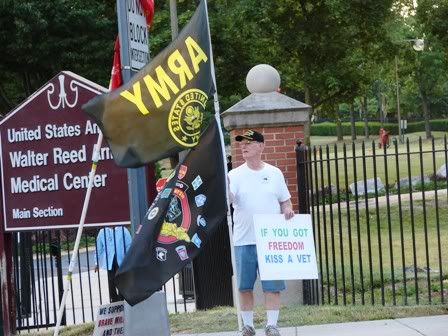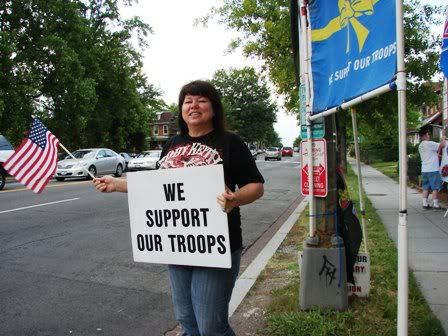 Fraxinus, Bryan and GunsAreOK
RonGKirby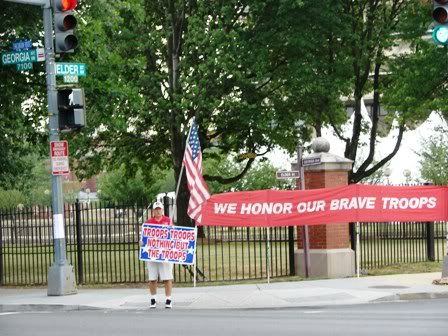 Lurker Bill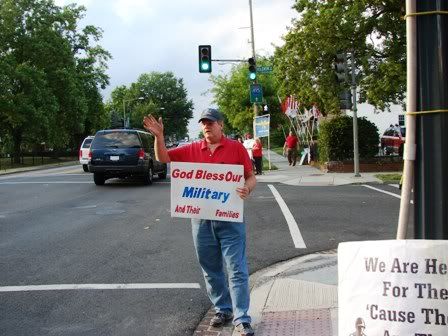 Sunset Behind Walter Reed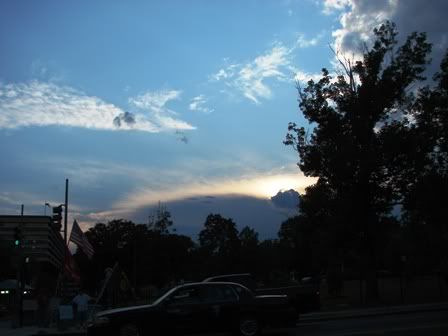 Three Buses Tonight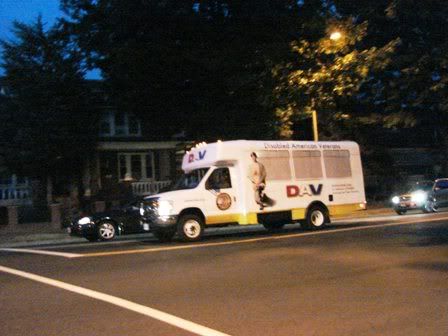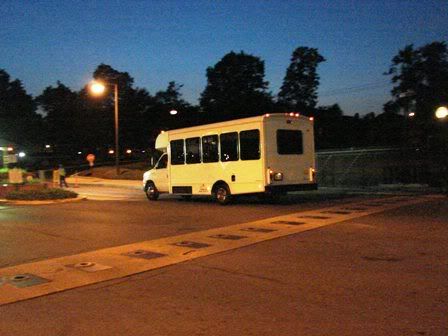 ---
TOPICS: Activism/Chapters; Free Republic; US: Maryland; US: Virginia
KEYWORDS: aar; military; moonbats; walterreed
---
---
---
---
---
---
---
---
---
---
---