---
To: SeekAndFind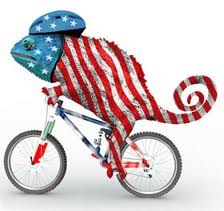 The more this guy spews in public, the more I wonder if his family didn't change the name from "BUFFOON" when they came to America.
How can a guy that rich, be that stupid? Wealthy people don't keep all their cash stacked neatly in banks. They invest their wealth, thus contributing to more cash for old businesses to borrow for expansion, and the creation of more businesses, thus creating more more jobs across the board. More jobs = more government revenue. Healthy revenue. More revenue than this idiot is encouraging people to give up, and it will be sustained over the long haul.
If the wealthy give up their wealth to the government, how many free enterprise jobs will be created? The fact is, many that would have been, won't be. And the additional money taken from the rich will be burnt through with nothing to show for it.
Buffet has become a real fruit loop.
Perry can cloak himself any way he wants, and he's pretty good at it, but in the end, he'll still wind up being seen for the reptile he is.
massive government projects - property rights - gardisil - the dream act - against the fence - moving U.S. jobs to mexico - fellow traveler of rudy
10
posted on
08/16/2011 11:17:02 AM PDT
by
DoughtyOne
(The Destroyer = anti-US, the West, Christians, Israel, banks, W.S., Corps, & the free enterpr systm.)
---
To: DoughtyOne
You sure don't hear Ted Turner, Peelosi or Jane Fonda chimining in with him. Guess they're not all as sh-theaded.
---
FreeRepublic.com is powered by software copyright 2000-2008 John Robinson