---
To: SeekAndFind
Had a friend who set out to become the best woodworker anywhere. Extraordinary talent, hard worker. Never made much money. Loved boats, though, so he got into the "yacht-building business." Eked out a living (38K/yr) for himself and his family...
Until the "Yacht Tax."
Then, he was out of work.
What could be more perfect that a Yacht tax, right? After all, only rich, fat industrialists profit from "yachts."
Fortunately there was a rescue:
http://www.nytimes.com/1992/02/07/business/falling-tax-would-lift-all-yachts.html
Have YOU ever worked for a poor person?
Have you?
---
To: golux
Have YOU ever worked for a poor person?
I have never been employed by a poor person. In fact, I think the term "poor person" is itself despicable. Those who have low incomes can always increase their wealth through diligence, smarts and good old ingenuity.
That said, I will grant that there are two major obstacles standing in the way of a person bettering himself.
1). The minimum wage: This vile invention of the corrupt Roosevelt administration (1936) deprives a worker of individual freedom and liberty. The artifice of the minimum wage prohibits a worker from negotiating a wage with an employer since a threshold has been established by the government.
2). Labor unions: The evil wrought by labor unions merits an entire thread unto itself. Suffice it to say, unions are largely responsible for the loss of American economic might. The goons, thugs and bosses from Big Labor have saddled the producers of jobs with burdensome work regulations and vastly inflated wages, crippling American business.
Warren Buffet has totally missed the boat (or yacht, in keeping with the crux of your point). The so-called "super rich", which is a patently obscene term, are the job creators who have obtained their wealth by dint of providing products and services that have excelled in the free market. These are the last people who need the additional burden of taxation. They stoke the engine of our economy and should be praised not punished!
If he were using his brains and truly cared about our country, Warren Buffet would be using his influence to call for the abolition of the minimum wage and to advocate for right-to-work laws across the land.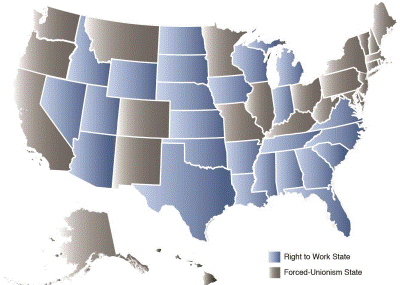 ---
FreeRepublic.com is powered by software copyright 2000-2008 John Robinson