---
---
To: Kaslin
so you can get a pulitzer prize for a smear piece with no deeper basis than speculation?
2
posted on
09/24/2011 7:48:37 PM PDT
by
HiTech RedNeck
(There's gonna be a Redneck Revolution! (See my freep page) [rednecks come in many colors])
---
To: Kaslin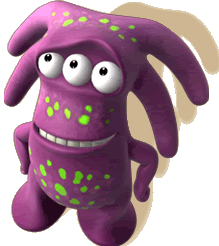 i can hear RAT heads exploding right now...
3
posted on
09/24/2011 7:53:42 PM PDT
by
Chode
(American Hedonist - *DTOM* -ww- NO Pity for the LAZY)
---
To: Kaslin
Remember, this story was put out by the New York Times whose motto is "We don't need no stinkin' facts", which replaced the earlier mottos of "The truth isn't cool", "Don't bother us with facts", and "The enemies of America are our friends".
It is run by Viet Cong supporter Pinch or Punch or Putz Sulzberger. Color him "red".
---
To: Kaslin
Don't know if "BTTT" has any effect without a working Activities tab, but just in case:
BTTT
10
posted on
09/25/2011 6:33:12 PM PDT
by
Hunton Peck
(See my FR homepage for a list of businesses that support WI Gov. Scott Walker)
---
FreeRepublic.com is powered by software copyright 2000-2008 John Robinson