---
To: trooprally
As a former member of Legion Post 268 in Wheaton and Arlington Post 139, a tip o' the horns to ya.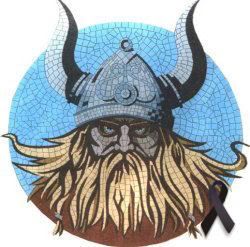 "But know this, that in the last days perilous times will come: for men will be lovers of themselves, lovers of money, boasters, proud, blasphemers, disobedient to parents, unthankful, unholy, unloving, unforgiving, slanderers, without self-control, brutal, despisers of good, traitors, headstrong, haughty, lovers of pleasure rather than lovers of God, having a form of godliness but denying its power. And from such people turn away, for his name is Obama."
7
posted on
09/28/2011 8:16:21 PM PDT
by
Viking2002
(RELEASE THE KRAKEN!!!!!!)
---
To: Viking2002
Post 268, [Mrs] T was a member of that Post before changing to Post 68. Never having served, I was a proud honorary member of the Women's Auxiliary before it was disbanded. Too bad the ladies were old enough to be my mother. :-))
And for the Olney patriots, thanks for the tip o' the horns.
[Mr] T
11
posted on
09/29/2011 5:15:25 AM PDT
by
trooprally
(Never Give Up - Never Give In - Remember Our Troops)
---
FreeRepublic.com is powered by software copyright 2000-2008 John Robinson