---
To: NFHale
this little commie punk-ass chump Van Jones whining about the mean, evil racist, Tea Party
Obama and co are the racists.
"Black theology will accept only the love of God which participates in the destruction of the white enemy. What we need is the divine love as expressed in Black Power, which is the power of black people to destroy their oppressors here and now by any means at their disposal".--James (Jim) Cone,
African American Religious Thought: An Anthology (Paperback)
by Cornel West (Editor), Eddie S. Glaude Jr. (Editor)
____________________________________________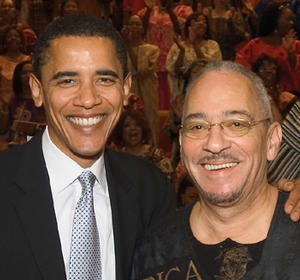 SEAN HANNITY: But Reverend Jeremiah Wright is not backing down and has not for years and in his strong stance on the teaching of black liberation theology is nothing new. He had the same things to say last spring when he appeared on "Hannity & Colmes:"
WRIGHT: If you're not going to talk about theology in context, if you're not going to talk about liberation theology that came out of the '60s, systematized black liberation theology that started with Jim Cone in 1968 and the writings of Cone and the writings of Dwight Hopkins and the writings of womynist theologians and Asian theologians and Hispanic theologians, then you can't talk about the black value system.
HANNITY: But I'm a — reverend
WRIGHT: Do you know liberation theology, sir?
http://www.foxnews.com/story/0,2933,354158,00.html
____________________________________________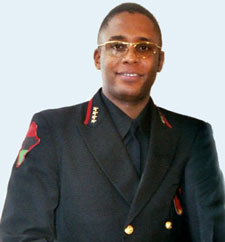 Malik Zulu Shabazz, chairman of the New Black Panther Party for Self-Defense (NBPP):
"We believe in a Black first philosophy and a Black Liberation Theology."
13
posted on
10/04/2011 9:12:30 AM PDT
by
ETL
(ALL (most?) of the Obama-commie connections at my FR Home page: http://www.freerepublic.com/~etl/)
---
To: ETL
You got that right. They are the DEFINITION of institutionalized racism.
That's why when I hear one or any of them crying about all the evil racists in the Tea Party, it just rings on deaf ears to me. To them, if you disagree with their disastrous economic policies, with their subversive educational schemes to wipe out our history, with their abuse and twisting of the law and the legal system to benefit "oppressed and protected minority" groups, well you MUST be a racist KKK member...
Well it doesn't work anymore. Especially after the revelations of the "black liberation theology" and Black Panther bullsh*t.
Grown adults afraid of being called a word? Stupidest, most ridiculous thing I've ever heard. The GOP needs to find a spine and tell these race pimps to stuff it everytime they open their mouths.
They want to call me a "racist"? My answer is "Fine. Ok, I am. Now what are you gonna do about it?"
I'm out to protect MY country, MY people, MY heritage, MY culture and history, from being erased by these radical communist gutter chumps. I'm an American; that's my country, my heritage, my people, my culture, and my history. I have NO desire to see all of that erased and subsumed into some stupid-ass "global citizen community" or whatever other little psychotic fantasyland du jour that they come up with.
Whatever I can do to stymie, impede, block, halt, and otherwise hinder that "progressive" move towards Utopia, I will.
If that makes me "racist" to them, then too bad...as I said, they can stuff it up their arses.
"If they mean to have a war..." You know the rest.
---
FreeRepublic.com is powered by software copyright 2000-2008 John Robinson