---
To: NotTallTex; lwoodham
Would you rather have a full fledged Communist instead?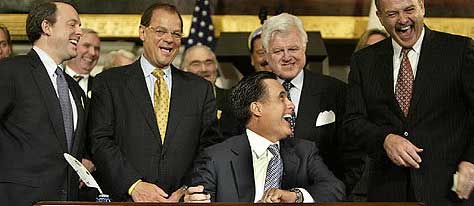 The enemy within is far more dangerous than the enemy outside.
That said, it's quite possible that Romney is himself a full-fledged Communist, or at the very minimum, one of their agents, masquerading as a conservative.

---
To: rabscuttle385
And you say being president is not "within"? That doesn't make sense. You couldn't design a worse president than we have now. Any of the GOP folks would be an improvement, so, if Romney turns out to be the nominee, go ahead and stay home, but don't blame anyone else. That is exactly what the liberals want. Now is not the time to have a temper tamtrum because you don't approve of the nominee ( I don't particularly care for Romney either), but I would vote for Charlie Manson over what we have now.
---
FreeRepublic.com is powered by software copyright 2000-2008 John Robinson