---
To: Viking2002
Boy Howdy! 6ft tall, 345 lbs here. LOL
14
posted on
10/18/2011 5:24:28 PM PDT
by
2ndDivisionVet
(You can't invade the US. There'd be a rifle behind every blade of grass.~Admiral Yamamoto)
---
To: 2ndDivisionVet
345 - wow. 6' even, 255 at the moment. 225 if I'm in I'll-kick-anybody's-ass trim, which, given the state of domestic affairs, the gym and I are working back towards (and maybe a couple extra pounds back on the ol' 'guns' - never who's nut ya might have to crack). If I only weighed 200, I'd look like an AIDS patient. My lineage didn't include any salad eaters.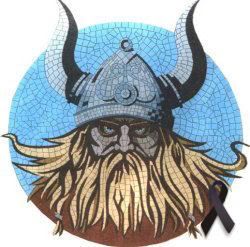 "But know this, that in the last days perilous times will come: for men will be lovers of themselves, lovers of money, boasters, proud, blasphemers, disobedient to parents, unthankful, unholy, unloving, unforgiving, slanderers, without self-control, brutal, despisers of good, traitors, headstrong, haughty, lovers of pleasure rather than lovers of God, having a form of godliness but denying its power. And from such people turn away, for his name is Obama."
25
posted on
10/18/2011 5:38:38 PM PDT
by
Viking2002
(Hippies smell.)
---
To: 2ndDivisionVet; Viking2002
6'2" 300 lbs. here. We could form a brute squad!
---
FreeRepublic.com is powered by software copyright 2000-2008 John Robinson