---
To: tobyhill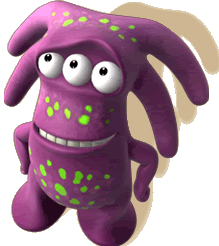 the silly cow sees no problem in the people PAYING for the welfare RATS to get drug tested as a condition of employment, but NOT for the RATS to get their "Benefits" of someone else s labor... JAF0V!!!
46
posted on
10/24/2011 3:43:00 PM PDT
by
Chode
(American Hedonist - *DTOM* -ww- NO Pity for the LAZY)
---
To: Chode
Gods word tells us that all are to take care of their own kin, but I think He means a man must take care of his family, not a judge corrupting the law to 'take care of' a race.
But if any provide not for his own, and specially for those of his own house, he hath denied the faith, and is worse than an infidel.1Ti 5:8

50
posted on
10/24/2011 4:31:37 PM PDT
by
JakeS
(If occupy wallstreet had any brains or honesty they would be in front of the <s>w</s>shitehouse)
---
FreeRepublic.com is powered by software copyright 2000-2008 John Robinson