---
---
To: MinorityRepublican
Cool. We need farms a lot more than we need more mcmansions sitting and rotting.

---
To: MinorityRepublican
This is the best news I've heard in eons.
---
To: MinorityRepublican
I know of a developer in Boynton Beach (Palm Beach County) that bought an 8.4 acre parcel of land, immediately adjacent to the Florida East Coast Railway mainline tracks in late 2005. They borrowed $12.4 million for the land and received permission to build 81 housing units (basically row-house condo units). The streets were laid out, underground utilities laid in, and what would have been the community center/pool house building was partially constructed. Then the plug was pulled, sometime in 2007. For 4 years there was a "Coming Soon, Spring 2008!" billboard hawking the property, along with weeds shooting up next to the PVC pipes jutting up from the sand where houses were supposed to be built. The bank foreclosed and after taking it into REO inventory - just recorded a sale of the property for $1.9M. So the bank ate $10.3M. Repeat this story
ad nauseum
across Florida, Arizona and Nevada, and know that, in the end, you are paying for it.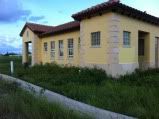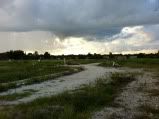 ---
To: MinorityRepublican
Once we get rid of ethanol subsidies, the prices in the midwest will go in the toilet.
---
To: MinorityRepublican
Until the developers prevail upon the EPA to fine the family $35 million for kicking up dust in their farming operation, this will probably work out well.
---
FreeRepublic.com is powered by software copyright 2000-2008 John Robinson